While there are many good options for grabbing a meal on campus, if one ventures off-campus they will find that the city of Charlotte offers a multitude of fun, delicious and budget- friendly dining options.
Here are some recommendations for places to dine off-campus with a description of the restaurant, distance from UNC Charlotte's campus, price range, and a link to each restaurant's menu.  
1. Boardwalk Billy's Raw Bar and Ribs
This restaurant not only has great food but it is also a fun and relaxing atmosphere to be in. Boardwalk Billy's is easy-going and laid-back, specializing in seafood and award-winning BBQ. This location in particular has outside patio seating which overlooks a pond allowing diners to sit back, relax and enjoy North Carolina's weather with some great food and a cold drink. 
Price: $$
Distance from campus:  1.2 miles; 5-minute drive
Menu: https://boardwalkbillys.com/main-menu/
2. Zapata's Mexican Restaurant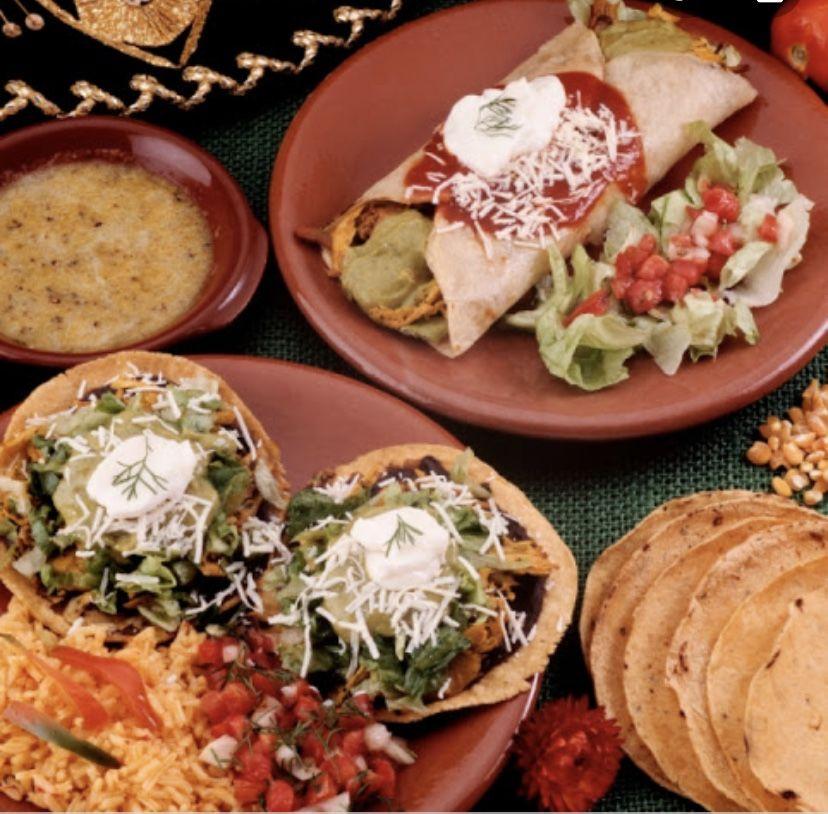 Zapata's offers authentic Mexican cuisine at a reasonable price. The restaurant is on the smaller size but has two floors of seating options and doesn't usually have a wait time for smaller groups. Zapata's has menu items ranging from fajitas to seafood to burritos to vegetarian options and more, providing a wide array of food choices for all. 
Price: $$
Distance from campus: 0.9 miles; 4-minute drive
Menu: http://www.zapatasrestaurant.com/menu-university/
3. Blaze Pizza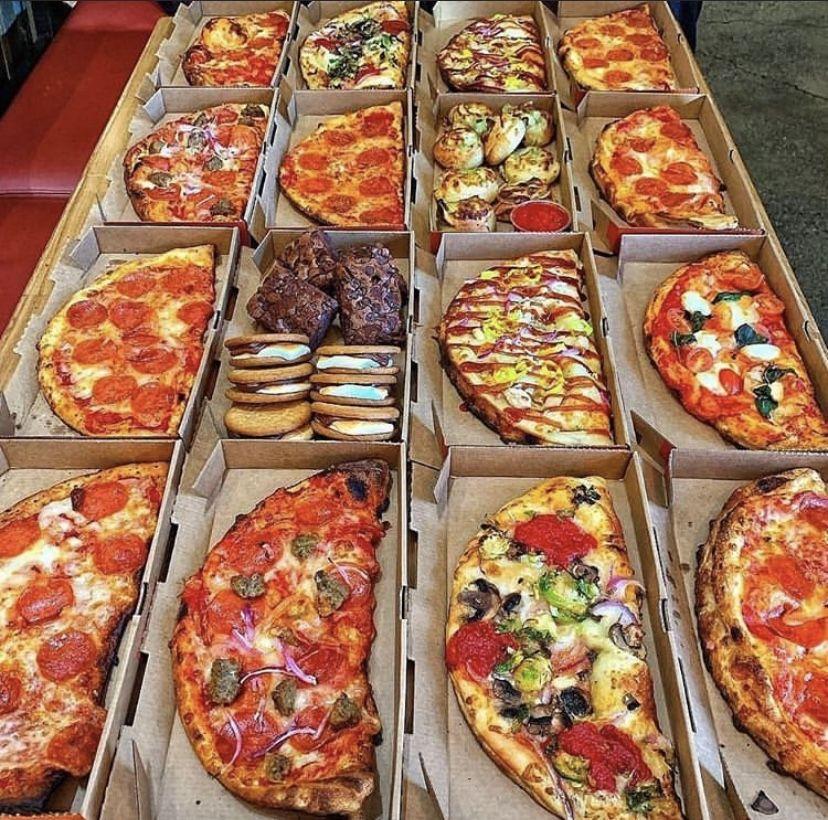 Blaze is a different type of pizza place where customers order at the counter like they would at a Subway. Blaze Pizza has many specialty pizza options, but diners also have the option of building their own pizza where they can choose from an array of many toppings. Shortly after paying, the pizza is typically ready and is fresh out of the hot oven. Blaze is the perfect place to go for an individual pizza and can often be great for leftovers the next day, something college students find helpful. 
Price: $
Distance from campus: 0.6 miles; 4-minute drive
Menu: https://hq.blazepizza.com/menu/
4. Macado's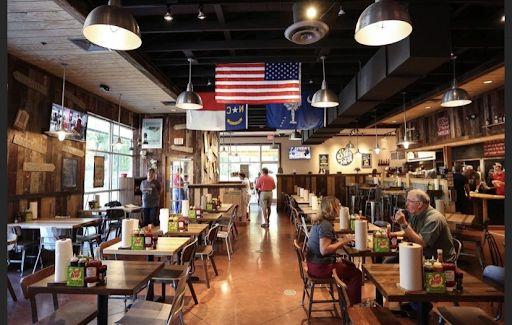 Macado's is a great spot for college students providing hearty sandwiches, specialty subs, an array of appetizers, and other entrees. This restaurant's menu is quite lengthy, making it easy for almost anyone to find an item they want. With several TVs, Macado's is a great place to watch sports. Macado's also offers some tasty desserts including jumbo cinnamon rolls, milkshakes and freshly baked cookies. 
Price: $$
Distance from campus: 0.9 miles; 3-minute drive
Menu: https://www.macados.net/menu/
5. Ishi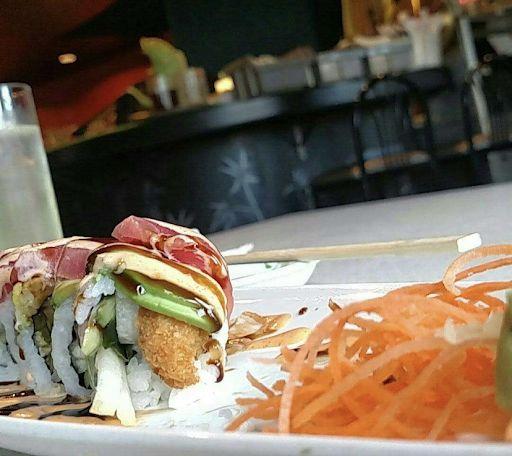 Ishi is a Japanese restaurant that offers traditional cuisine and sushi at fair prices. There are many different options for sushi rolls as well as for other meal entrees. From hibachi to spring rolls to shrimp to filet mignon, many flavors are present at this restaurant. The service is typically fast and the food is filling. 
Price: $$
Distance: 1.2 miles; 3-minute drive
Menu: http://sushiishi.com/
6. Harrisburg Family House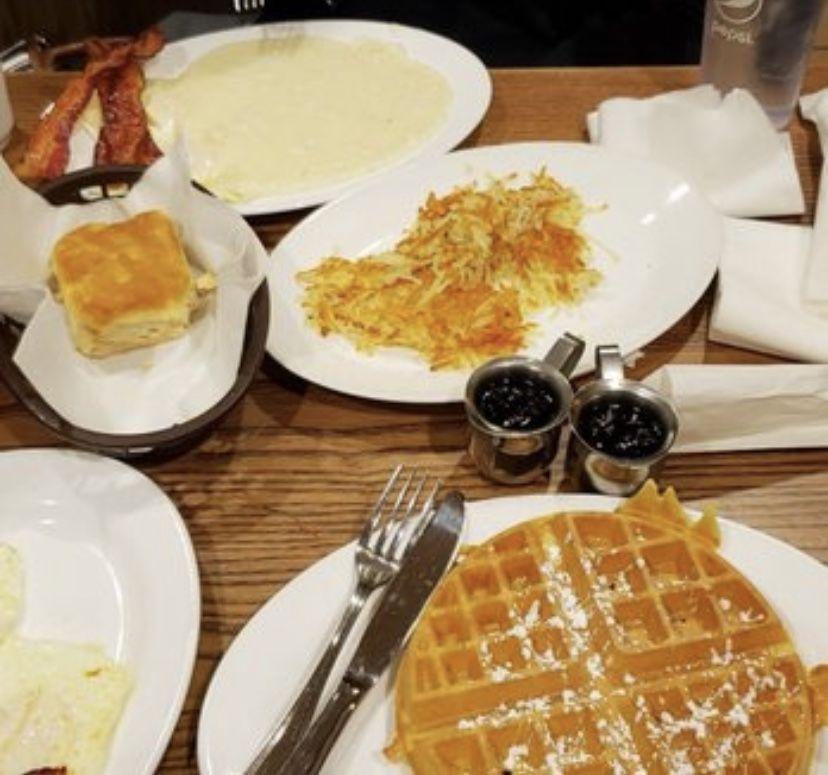 Harrisburg Family House features delicious homestyle meals for breakfast, lunch, dinner, and dessert; just like your grandma makes them. Daily specials are also offered for each day of the week. If you are looking for a hearty, inexpensive and tasty home cooked meal, Harrisburg Family House is the place for you. 
Price: $
Distance: 3.6 miles; 7-minute drive
Menu: https://harrisburgfamilyhouse.com/menu
Though Charlotte has many wonderful dining selections, these are some great budget-friendly and optimal location choices when grabbing a bite off-campus.