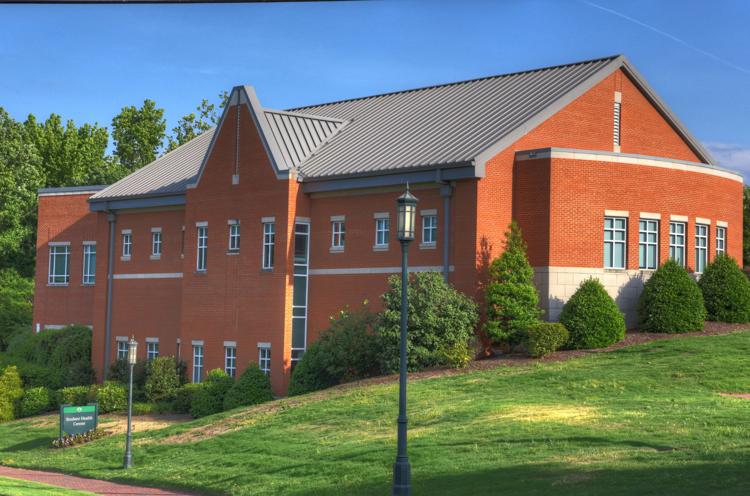 The Student Health Center is located at the northeastern end of campus, right across from Counseling and Psychological services. It can be a long walk if you're on the South end of campus, so if you're not feeling up to it, you can drive or catch the bus. The Gold, Green and Silver bus routes all viable options.
The Health Center is a good place to go whether you feel sick or are in need of other health-related resources. In addition to regular appointments, the Health Center can provide lab tests, nutrition counseling, immunizations, health education and options to pick up regular prescriptions at the pharmacy. 
Every eligible student is required to have health insurance to enroll in UNC Charlotte. Before the start of the semester, students have the option of joining Student Blue or waiving the automatic insurance fee by providing evidence that they are enrolled in a separate plan. Although you need some type of health insurance, you don't specifically need Student Blue to visit the Health Center since they accept a variety of different insurance plans. 
They're generally open Monday-Friday, from 8:30 a.m -5 p.m., and are closed on weekends. The best way to make a regular appointment is calling at 704-687-7400. There's also a student health portal from which you can make appointments and upload your immunization records to be verified. 
Regular operations, including assistance with immunizations, pharmacy and nutrition counseling, have been adjusted due to COVID-19. Onsite staff is restricted while students are being asked to only visit the Student Health Center after calling to make an appointment. Please check the UNC Charlotte Student Health site regularly to get the most accurate details. 
The building itself is two floors, with nutrition services on the bottom floor and the majority of examination rooms, along with the pharmacy, on the top floor. Across from the pharmacy you can find a variety of resources for safe sex, such as condoms, dental dams, and lubricant. 
The processes of these services are similar to any other medical offices. You can check in for your appointment and wait for a few minutes before you're called into an examination room. Since the cost of seeing a physician, physician assistant, nurse practitioner, psychiatrist, nurse or registered dietician is already covered under the Student Health Fee in tuition, you do not have to pay for those specific visits. However, lab tests, medicine from the pharmacy and other services have varying charges. 
While the Health Center will not give excuses for missing class, they can provide you with a statement saying you were in the Health Center. Some professors consider this statement a valid excuse for missing class, and some don't, so be conscious of this when scheduling your appointment. 
You may not have to take advantage of these resources if you already visit a nearby physician or pharmacy. Just know the Health Center is helpful and easy to access if you do need it. As an out-of-state student without many connections or innate familiarity of the nearest health facilities, I find the Student Health Center especially useful.