I think it's safe to say that we have all had to undergo a lot of changes in our daily lives over the past couple of months. After the onset of the COVID-19 pandemic, it became clear that significant action would need to be taken, and that certain sacrifices would have to be made for the good of the many. Thankfully, the people as a whole were happy to oblige, and thus a strange new season of "quarantine life" began. Recently, as more and more businesses have begun to reopen, and life now feels a bit closer to normal, I've found myself reflecting on what exactly has changed for me over this difficult period. For example, I've been a frequent visitor of the gym for years now. I am by no means some kind of bodybuilder, mind you, I just generally try to do enough to keep myself in relatively decent shape. I've always had trouble getting motivated to work out at home with videos, but seeing as how the gyms were (understandably) some of the first venues to close down, I've been forced to resort to trying some other methods of keeping myself active, most of which have come with their own list of pros and cons.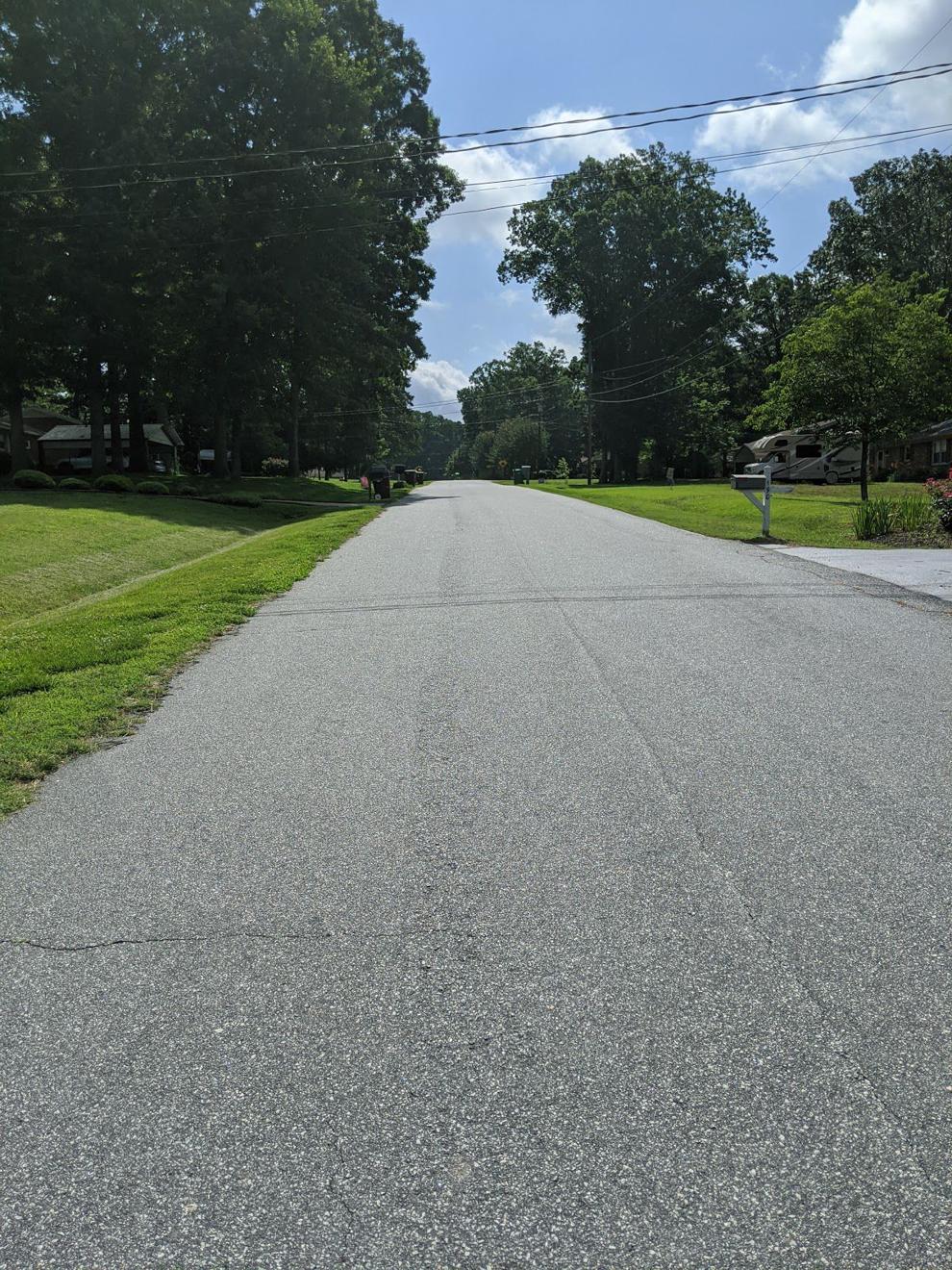 Running has always been a favorite activity of mine, to the point where I actually used to frequently practice with the cross country team that my friend coached. Running outside is an obvious alternative to my habit of using either a treadmill or elliptical in the gym, but that comes with a certain set of setbacks. For one thing, seeing as how we're now firmly within the summer months, it's becoming more and more apparent that the good 'ole North Carolina humidity and temperatures approaching 90 degrees don't really mix well with me and my tendency to get overheated when running outside. I have a greenway about 10 minutes from where I live that is by far my favorite place to run, but recently I have started to make an attempt to run within my own neighborhood. To put it simply, doing so is an absolute roller coaster, and I mean that more literally then you may think. When I'm driving down the road, I don't tend to pay much attention to the changes in elevation. However, running along those same roads makes every single hill into its own obstacle, and I came to the realization that (to my surprise) my entire neighborhood seems to consist of one big "obstacle." You see, as I learned the hard way, my neighborhood actually slopes almost entirely downhill when entering from the main road. When trying to run here, then, it creates a course where going one way is an absolute breeze, but coming back up is a herculean task that would put Sonic the Hedgehog through his paces.
Another hobby that I've had for years now is playing golf. I've always seen it as a great way to get outside, enjoy some fresh air and get some exercise to boot (excluding the occasional time where I decide to get a cart and have it do the exercise for me.) Seeing as how there's arguably not a more "socially distant" game on the planet, golf courses never actually closed during the quarantine. This made them a perfect destination for anyone who's looking for something to fill some time and get some steps in. There are a few courses within a short distance of my house, but the one I've gone to the most since I've been back home is Monroeton Golf Club. It's located only three or so minutes away from my house, it's really cheap to play a round there, and the course itself is fairly easy-going in its layout. That being said, my visits there are occasionally plagued by run-ins with the proverbial "guardians" of these lands, the ill-tempered old people who seem to be bothered that some whippersnapper is interfering with the sanctity of their golf course. Of course, I'm exaggerating a bit, but I have had several encounters now with some gentlemen who seemed to be a little less than pleased with an unfamiliar face showing up on their turf. Sure, the vast majority of people out on the course are just trying to have fun, but it seems that as long as people under the age of 65 dare to tread on the sacred grounds of the golf course, there will be those who vow to protect the lands from such intruders.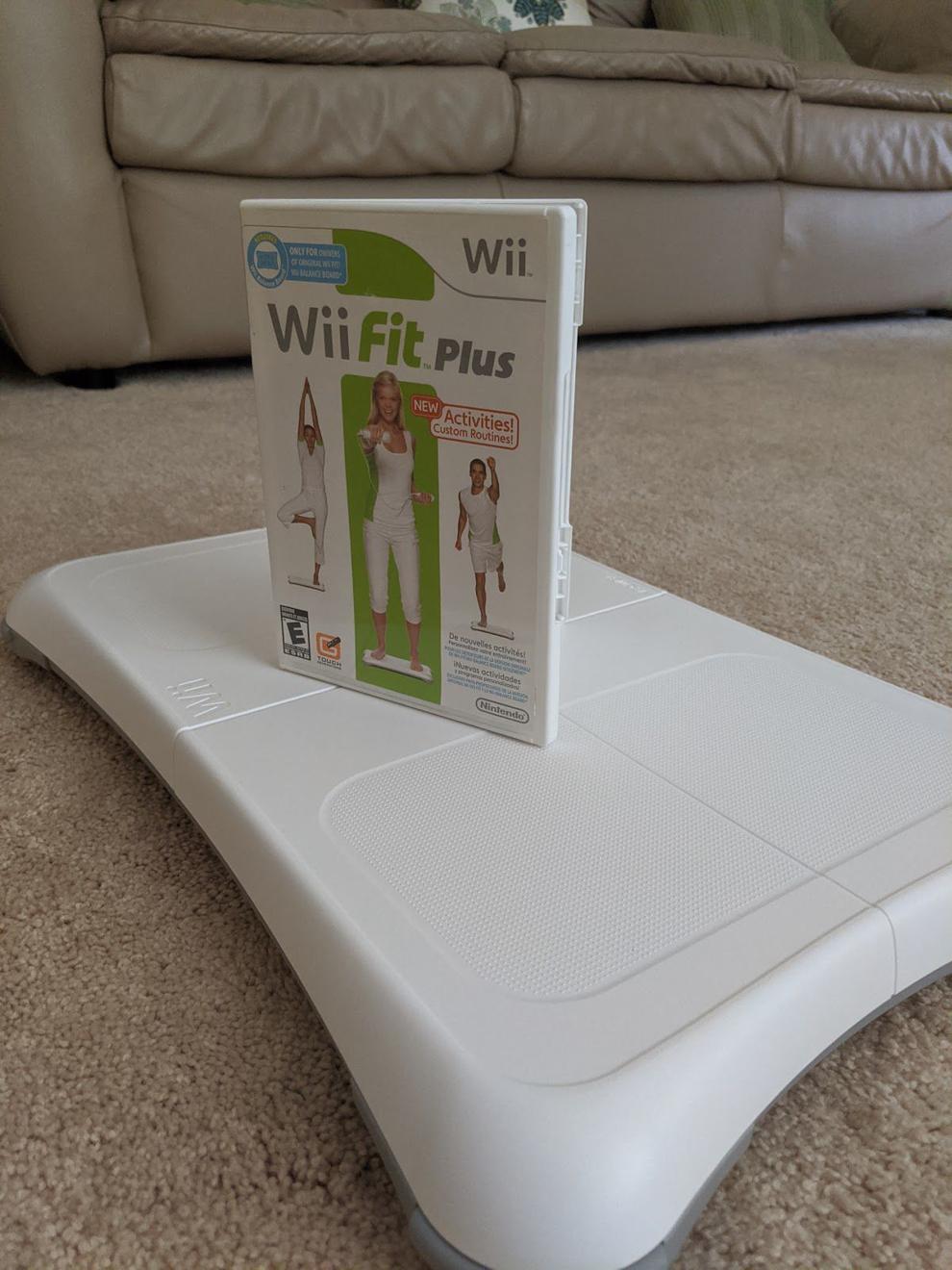 As I mentioned before, I've never really been one for home workouts. I've always found it really difficult to concentrate and get motivated when trying to follow along with a workout video or a written routine. However, working out within the comfort of my own home has become a near necessity as of late, so I've tried several different methods. For starters, one night a few weeks ago my dad and I decided to dig up our old home workout setup. Years ago, we got a collection of workout DVDs that we used to play on my old CRT TV. Well, we figured there was no time like the present to revisit it, so we brought the TV up from the basement and found the DVD collection in the closet. Naturally, we also found a few early 2000s comedies while looking for the workout tapes, and well, let's just say the only calories burned that night were from laughing. I told you it could be hard to concentrate. That being said, if there's one thing that can make working out easier for me, it's getting Nintendo involved! In all seriousness though, I was recently able to pick up a Wii Balance Board and "Wii Fit Plus" for a super low price, and here's the real kicker: the game is actually fantastic. It mixes simple calisthenics and guided exercise routines with minigames that are also built around movement. I wouldn't call it particularly strenuous, (according to the in-game metrics, I was able to burn about 150 calories in 30 minutes) but it has still served as a fun and unique way to get up off the couch and get the blood pumping.
There are a lot of challenges that have come along with this new way of life that we've been thrust into, and we all have different ways of meeting these challenges. Whether it's trying to find new ways to stay healthy, learning the ins and outs of working through Zoom, or finding something to fill your new influx of spare time, we're all having to put in a little extra effort to fit our routines into this quarantine. If you're finding it difficult, keep your chin up, things will be back to normal soon enough. But, until then, my best advice is to stay motivated to do whatever it is you set out to accomplish, be creative, and keep an open mind. You're sure to come up with a plan that gets you to your goal while staying safe.