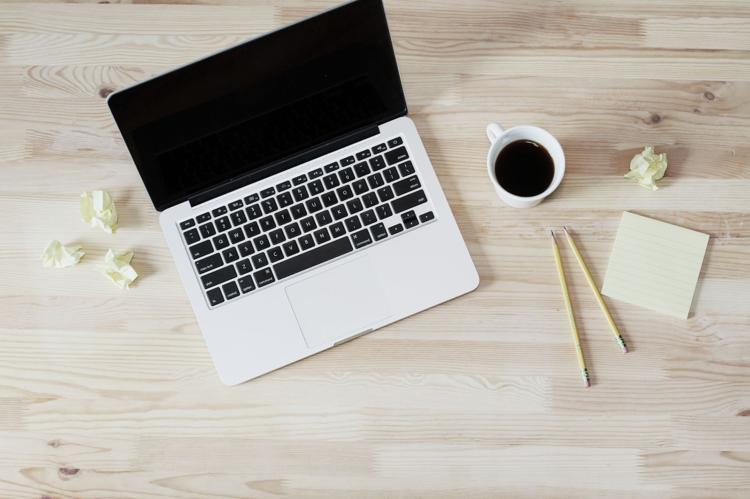 Due to the pandemic, all classes are online until further notice. For some, this may be a relief, but for others this may be extremely stressful. There are good reasons why a majority of students prefer face-to-face instruction rather than online learning. Online classes aren't for everyone. Unfortunately, we are put into a circumstance where we don't have a choice. I take online classes over the summer purely because I enjoy the challenge. I know what it's like to figure out how online classes work and the level of organization, planning and self discipline that is involved. I'm not going to tell you it will be stress-free, but I have some tips that can hopefully eliminate some stress along the way. 
My first tip is to check your university email and Canvas frequently. Most of us left campus, but we need to get out of the mindset that this is a break from school. The best way to change that mindset is to check your university email and Canvas page every morning, and have a planner, notebook or even a sticky note on hand. Go through your classes on Canvas and look through the announcements, assignments, discussions, grades and modules tabs. Take note of anything with a due date. Even if the due date is weeks away, write it down. When you finish writing down the due dates, go back and highlight or underline everything that is coming up soon. Have your email open in a separate tab while you do this so everything is out in front of you. Look through your inbox and take note of any emails that look important. You may feel like your inbox is completely flooded, which can be intimidating, but try to push through. You can skim through your inbox if you need to, but take note of any emails that look important, especially those from professors and employers.
Prioritize your time. I know you probably just want to sleep in, play video games or watch Netflix, but you have to remember that the semester isn't over yet. You don't need to be working on classwork all day for hours on end, but maybe wake up an hour or two earlier than you usually would and spend a few hours organizing your week, completing assignments, writing papers, reading required readings, or doing anything else you may have to do. The good thing is that you may not have strict class times and you can carve out a big chunk of your day for relaxing. This is a great way to find time for self care, which is particularly important in these stressful times. 
Try to eliminate distractions. Find somewhere to work that isn't your bed, as tempting as that may be. If you have a desk in your room, clean it off and use it. If you have a kitchen table, use that. If you absolutely need to, you can sit on a couch. Just don't sit on your bed. Find what works best for you when it comes to sound. Some people like having calming music playing, some people prefer to have the television on, and some people just want pure silence. 
Take notes to retain the information you learn online. A lot of people may have trouble reading or watching something and paying full attention to it. We all learn differently, and a lot of students learn best in hands on or face to face situations. My tip for this is to write. Take notes, annotate your readings, read your notes back to yourself, make flash cards, teach the material to a classmate or a friend and try to make connections between the material and the real world. 
Keep up the communication with your professor. Know what software your professor wants you to use. It may be WebEx, Zoom, Google Meet, or extra media options on Canvas. There's a good chance you'll have to download a program or extension, so it's helpful to get these long before a posted class time or an assignment is due. 
Practice self care. These are very stressful times. Whether you're worried about passing your classes or just staying healthy, you need to take care of yourself. Do whatever you need to do in order to feel happy. Spend some time away from the news and the media. I know it's tempting to watch the news and see what's happening around the world or watch people argue on twitter, but it could be very damaging, especially if you have a lot of stress and anxiety. Go outside and be in nature. Maybe go for a walk and take a dog if you can. Read a book or meditate. Start that project you've been wanting to start. The possibilities are endless.
Practice good hygiene. Wash your hands with soap for at least 20 seconds (some people sing songs in their head, but I just count 20 Mississippi's) and make sure you scrub well. Avoid touching your face, especially your eyes, nose, and mouth. Sneeze and cough into your elbow. 
These are all probably no-brainers, but it's good to have these reminders, now more than ever. Remember, most importantly: you are going to make it through this.