This recipe has been blowing up on TikTok—likely because everyone loves pasta and everyone loves easy recipes. This pasta recipe is extremely simple, only requiring a few ingredients but producing an exorbitant amount of flavor. After seeing this recipe on my "For You" page multiple times, I decided it was time to try it myself and see if it was really worth all of the excitement. 
Ingredients: 
Pasta of your choice (I used tricolor bowtie noodles) 

A block of feta cheese

Cherry tomatoes 

Olive oil 

Salt and pepper

Oregano 
I absolutely love pasta and feta cheese, but don't typically eat pasta with creamy sauces. Instead, I prefer tomato-based sauces. However, this recipe offers a bit of both which I think is good for all pasta lovers. 
Directions: 
Start by taking a glass baking dish and covering the bottom with a coat of olive oil 

Add cherry tomatoes so that it covers the bottom of the dish and stir with spatula so the tomatoes are coated in olive oil 

Add block of feta into the middle of the dish and drizzle a bit more olive oil 

Sprinkle salt, pepper and oregano on top of dish 

Place in the oven at 350 degrees for 35 minutes 

Once done, stir so that the feta melts and the sauce becomes creamy 

Pour sauce over pasta and stir together 

Enjoy!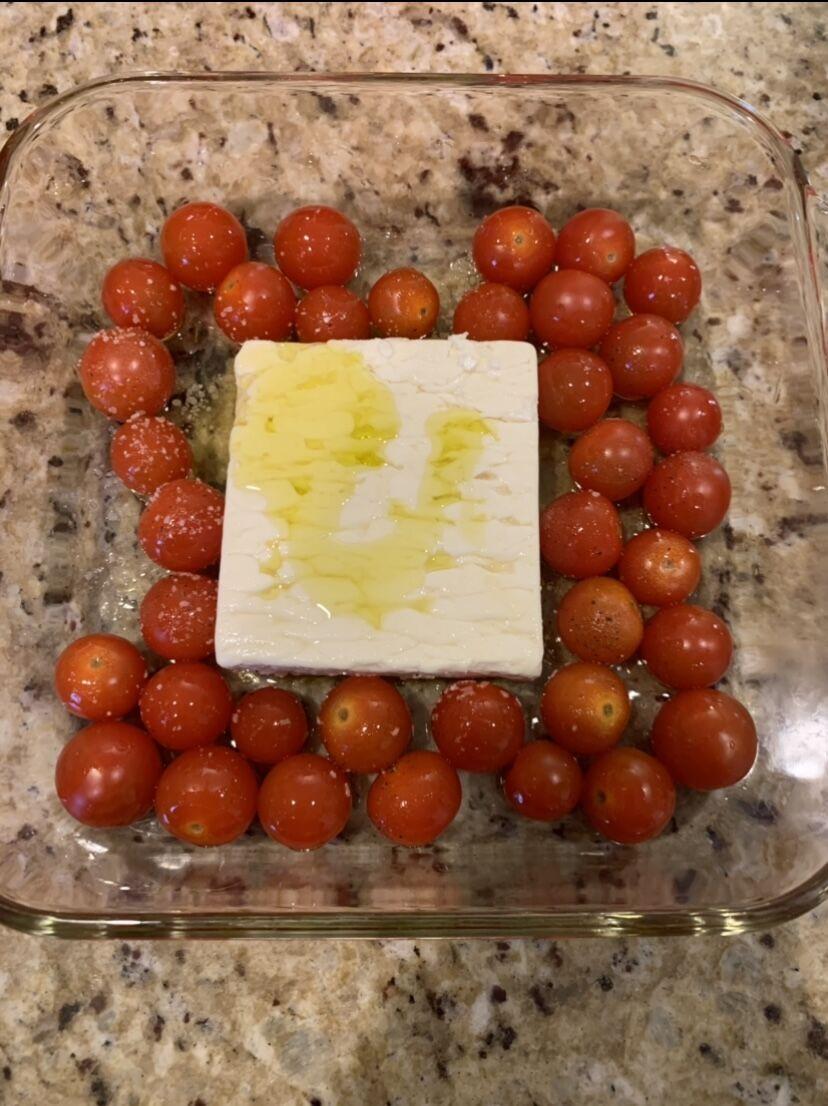 I realize I did not use exact measurements for this recipe but that is because it is not necessary to do so. There are many variations of this recipe circulating throughout TikTok. My best advice is to watch several videos of the recipe to see which one sounds the most appealing to you. I followed TikTok user's "traderjoesfoodreviews" recipe. 
When I got the dish out of the oven, it smelled heavenly. However, it looked very oily (to be expected when using quite a bit of olive oil). I generally try to avoid rich, creamy and greasy food. So maybe this dish wasn't the best choice because it encompasses most of those traits. However, I still decided to try it out. 
The first few bites of this dish were heavenly. Though not much seasoning or ingredients were used, the dish was bursting with flavors. However, after the next few bites, the richness and creaminess became a bit too much. I felt like the pasta noodles were being completely absorbed and swallowed by the sauce to where I could barely even taste the noodles. For those who enjoy cream-based sauces with their pasta, this dish is perfect. For those who prefer tomato-based sauces and try to avoid rich and creamy sauces, this is not a good choice.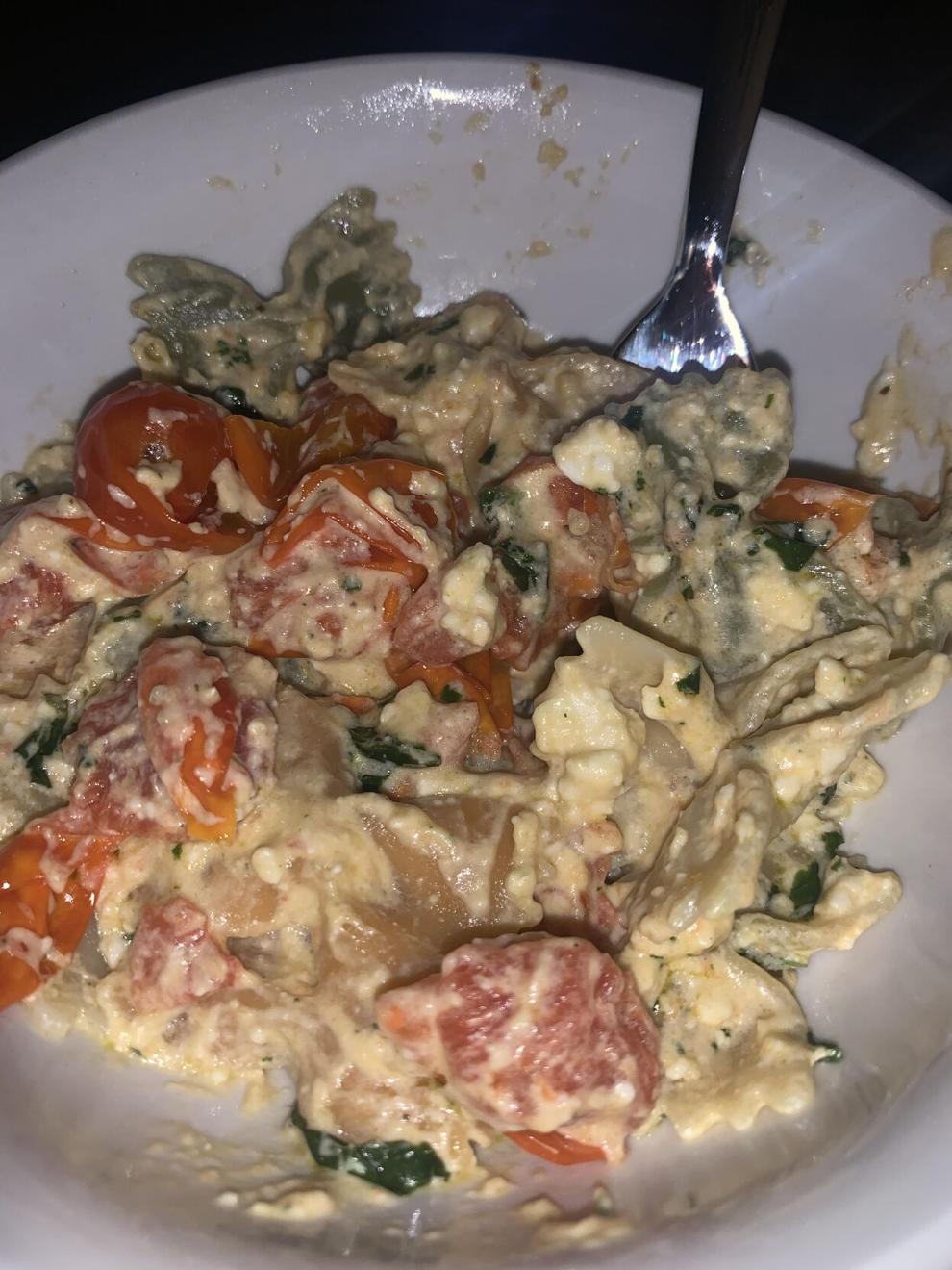 For me personally, I enjoyed the simplicity of this recipe and the idea of it sounded great. However, after the first few bites, I found it to be too rich and creamy for my liking and feared a stomach ache if I continued to indulge. I'm still glad I tried the recipe though. TikTok users are constantly posting and raving about delicious and simple recipes. The only way to know if it is really worth the hype and attention is to try it yourself. 
Rating: 3/5