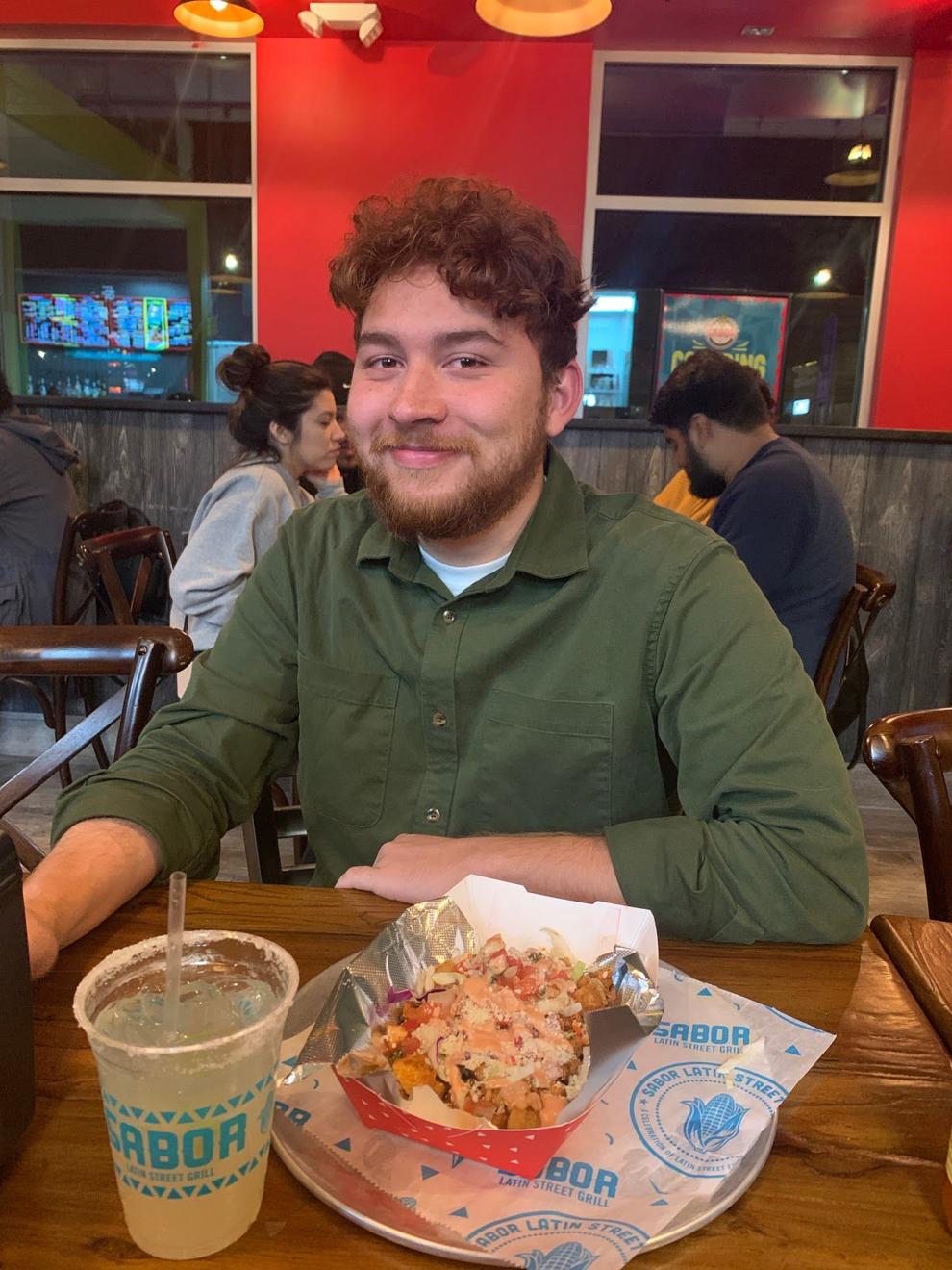 Is there anything better than Taco Tuesday? Great food, great prices, and now at great convenience: Sabor has opened up a new location in the university area. No longer do you have to ride the lightrail to NODA or uptown to experience this latin street grill. I recently had the pleasure to check out their new location off of J.W. Clay Blvd, so I observed the atmosphere while grabbing some affordable street food.
Sabor Latin Street Grill lives by making fresh, authentic, and bold food, and I must say, they do live up to this standard. What's awesome about Sabor is that the latin culture is influenced by multiple countries such as Venezuela and El Salvador. Their street food is something everyone enjoys, and most of its menu items are under 10 dollars, making it extremely budget-friendly for the average college student. 
This location has the potential to be a new go-to spot for a quick and fresh bite to eat. The first thing you need to know is that they have happy hour Monday-Friday from 3-5 p.m.. Don't wait for Tuesday to come for the deals; $1 Autenticos and $2 Americanos can be just what you need to power through your workday. Pro tip: Get a side of queso and chips to maximize the flavors of your food. I bought a couple of Americano tacos along with a side of queso. It made my meal ten times better, but we already knew queso is a necessity when it comes to good food.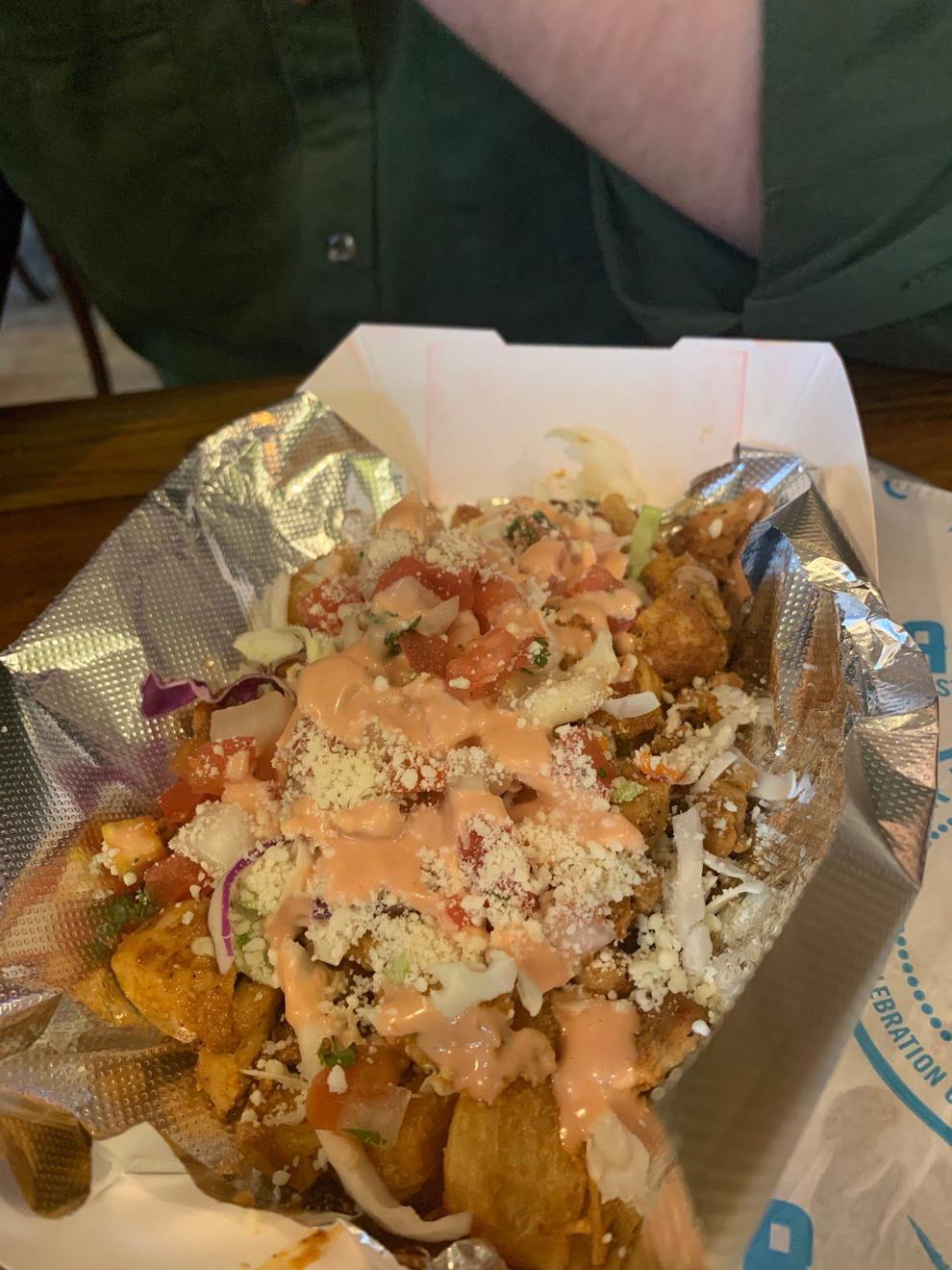 Sabor has authentic street food that you can't go wrong with. Americanos is a flour tortilla filled with protein, lettuce, tomato and cheese, while Autenticos is a corn tortilla filled with protein, cilantro, chopped onion and a small lime wedge. Other items on their menu include the Yuca Sabrosa, which is loaded fries topped with shredded chicken, cabbage blend, and more prime ingredients like a special sauce. These fries are worth sharing and fill you up quickly. 
Nachos are one more way to get more for your money with a bed of tortilla chips and toppings from meat to guacamole (you can thank me later). Most of this restaurant's dishes are also vegetarian friendly, so they let you substitute meat for beans. Something that is very cool about this place is that they have a mini sauce bar filled with different hotnesses of salsas for customers to try out. Having this option adds a bit of fun to eating your meal.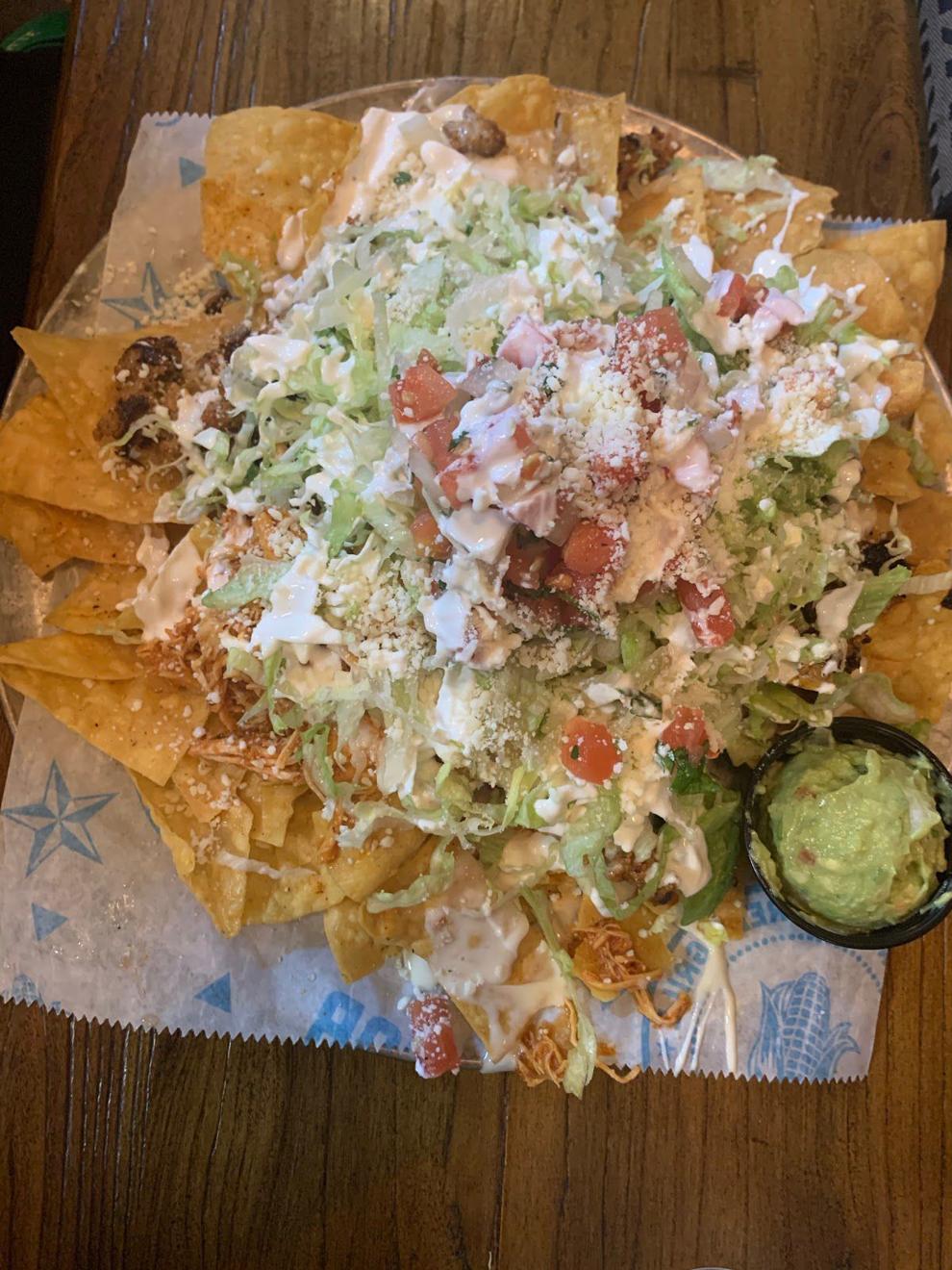 In addition to their food, Sabor brings a lowkey vibe to this space. When you walk into this restaurant, you're struck with a trendy style and essences of Latin culture throughout the restaurant. The one drawback to this location is just how little space there is in the eatery. I felt as though I couldn't long talks or deep discussions due to the noise level and crowdedness of the place. There is limited seating inside this restaurant and at times people were standing to wait for a place to sit. Since it is not a large space, I felt like you can't stay to catch up and eat for a while. 
Ultimately, I give this restaurant 4/5 stars for the food, ambiance and experience. Sabor is a good place to go with a group of friends and explore all the food they have to offer. With it being attached to the parking structure at J.W. Clay and right off the light rail, it is very accessible to campus. It is well worth checking out this little latin street grill for yourself.