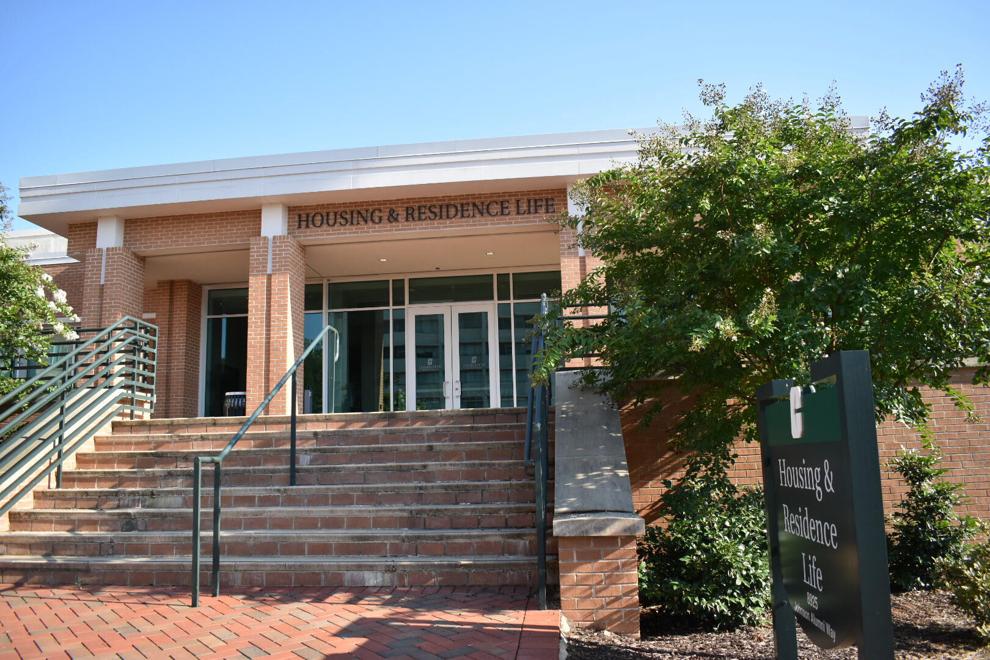 Three hundred fifty-six students need housing due to the unbalanced on-campus housing supply and demand. Housing and Residence Life (HRL) expected more cancellations of housing contracts this summer than were received, resulting in students who signed the contract before the June 1 priority deadline needing a place to live in the fall 2022 semester. 
According to a July 13, 2022, update from the Student Government Association (SGA) on Reddit, the University has 6,039 beds on campus. Therefore, there were approximately 8,000 applicants that applied for on-campus housing, 2,445 of which are 'return to on-campus living' students. 
A statement from Student Body President Tatiyana Larson on July 19 stated that 1,560 students canceled their housing application between May and the present. 
The Niner Times spoke with Larson and Chief of Staff Christian Rios about what the SGA is doing to help the students by working with HRL to have a place to live for the upcoming semester. 
"I found out about this on Wednesday, and I was not aware of this [because] I'm an off-campus student; I did not receive the email," said Larson. 
Members of SGA met with Dr. Casey Tullos, associate vice chancellor for HRL, and Kristy DeSantis, director of administration and assessment, on July 13 to discuss the housing situation. 
HRL released a notice on July 5 that stated: "The demand for on-campus housing for fall 2022-spring 2023 is very high. As a result of the high demand and a lack of cancellations that we typically see by this point in the summer, we are no longer accepting housing applications for fall 2022." 
"We understand this confusion is incredibly frustrating," said the Larson-Olusesi Administration. "SGA is frustrated as well, as we were trying to relay information in the absence of proper communication from housing. We posted the numbers [in the Reddit post] we were given at the meeting without them giving us all of the necessary information."
HRL is still discussing the alternative living arrangements for the 356 students. SGA advocates for students by proposing to the HRL staff a form of compensation for students who may be placed in alternative housing. This proposed compensation may include transportation and meal plans. The details of this proposal have not been finalized, and more information will be released later. 
For the students who applied after June 1, HRL cannot guarantee housing for the fall 2022 semester, and those students are on the waiting list. As of July 20, 243 students who signed the housing contract after the June 1 deadline remain on the waitlist, and it is unlikely that those students will receive on-campus housing until it becomes available. 
Those students on the waitlist have two options: cancel their housing contract with no fee penalty by July 29 (if they applied before June 1) or remain on the waitlist and wait for more information about their living arrangements. The deadline to cancel without a penalty fee of liquidation fees has been pushed back to July 29 to encourage students who still want to cancel their housing contract. 
In the week of July 11, 440 students needed housing. According to Buffie Stephens, the director of issues management and media relations, there are currently 356 students without housing who signed before the June 1 priority deadline. 
"We are committed to housing all students who applied by the priority consideration deadline of June 1," said Stephens. "Students want to live on campus, and we want them to do that. We will absolutely have housing for these students."
According to Part I of the housing application, "Students who submit a Completed Housing Application by 11:59 PM (EST) on June 1, 2022, are granted priority status." The priority of on-campus housing is given to first-year students, transfer students and learning communities. 
According to Section G of the housing contract, "To avoid vacancies resulting from late cancellation of this Contract by students, the University reserves the right to contract for housing with a slightly larger number of students than it has regular housing spaces available."
Section G further states, "The student understands and specifically agrees that the University may, in its sole discretion, make such arrangements for a period not to exceed one semester and that such housing arrangements fulfill the University's obligation to provide housing accommodations under this Contract."
"One of the things that I'm personally pushing for that I brought up in our discussion is to make sure this doesn't happen again," said Rios. "So maybe look at that timeline. Maybe make it a little earlier. Maybe instead, [don't] put in the contract 'we are guaranteed to give you housing' because this is giving more problems."
"HRL's miscommunication during this time, in particular, shows how a lack of accurate and timely communication with students can be extremely problematic," said Larson. "Not only due to the financial stress it places on students and their families, but because of the lack of transparency and distrust it breeds among the Student Body. Accountability will undoubtedly need to improve going forward, and we will work to ensure those conversations are happening consistently and in a timely manner."
HRL suggests that students looking for housing off campus may use the UNC Charlotte resource, the Niner Choice program. This program helps students and parents weigh their off-campus options. UNC Charlotte HRL created this program and has partnered with Charlotte Mecklenburg Police Department and UNC Charlotte Police and Public Safety. 
The SGA will continue having meetings and communicating with HRL about this issue. The Niner Times will provide updates as information becomes available.