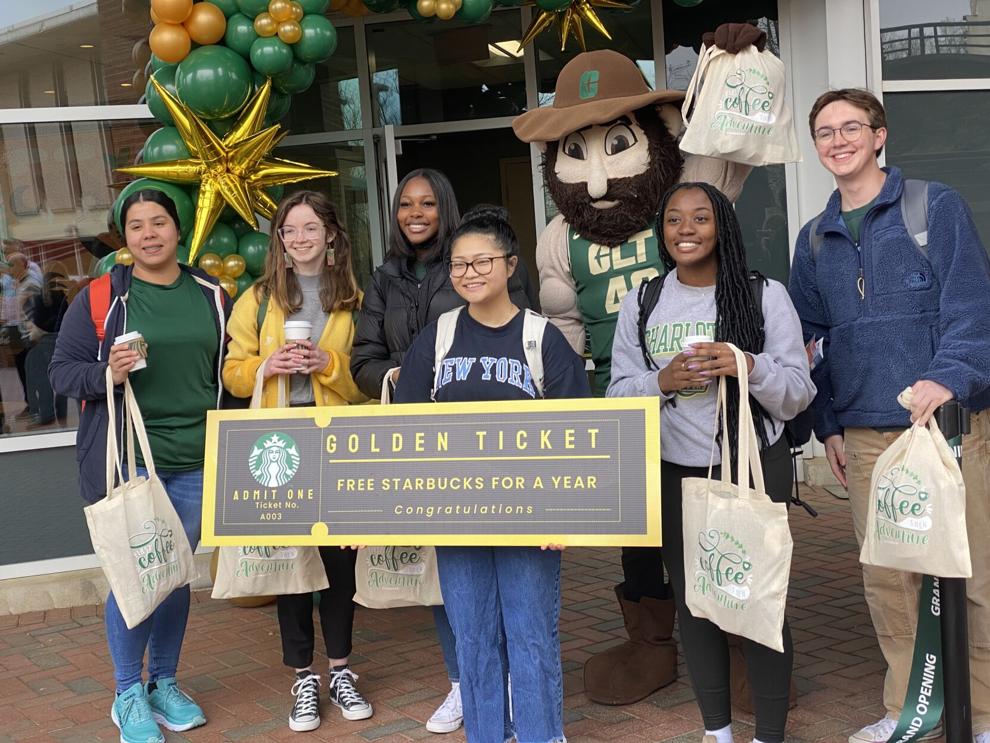 The opening ceremony for the new Starbucks in Atkins Library occurred on Monday, March 13, three weeks after its initial opening on Feb. 20. To kick off the opening, the winner of the Niner Diner free Starbucks for a year challenge was announced, and a ribbon cutting took place.
Dean of the Library Anne Moore began the event with a speech.
"The new Starbucks provides such a cozy atmosphere we're happy that it was intentionally designed to allow access to the seating in here even when the restaurant portion is closed, so students have an additional space to study at all hours of the day," said Moore.
Moore also reveals that two architecture alums from Charlotte designed the Atkins Starbucks.
Moore said, "We're so thankful to Charlotte School of Architecture alums Ian and Erin Patrick with Biloba Architecture, who designed the space."
Starting in October 2022, Niner Diners offered a series of seven challenges that, once completed, would earn the winning student a key which could later win them a year of free Starbucks. Six of the seven key holders were present. Key holder Mallory Evans said that she earned her key by "entering the Halloween costume contest."
The seven key holders' names were put into a bowl, and student body president Tatiyana Larson drew student Patao Lo as the winner of free Starbucks for a year.
Lo became a key holder by entering a contest that required students to submit a picture of how they decorated their dorm for Christmas. Lo said, "I am super excited; I did not expect this. I'm so happy I won."
After Lo was announced the winner, Norm the Niner cut the ribbon alongside Moore, marking the Starbucks' official opening.