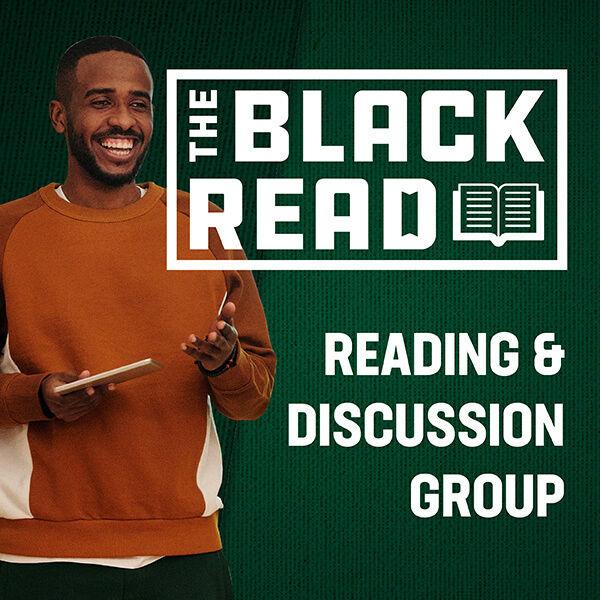 UNC Charlotte's Atkins Library will host the third-annual Black Read in the Harlton Room at 6 p.m. on Feb. 22.
The Black Read is an event where students, faculty and staff discuss and read aloud literature written by Black authors.
"We read passages, correspondence and Black literature," said Angel Truesdale, social science and business librarian. "The requirement for the readers or the participants is that it has to be from a Black author. We want to center it around the students, but we will accept alumni, faculty and staff. It's students finding their voices within books that we have and finding things that they identify with."
Participants are encouraged to choose a variety of works from Black authors and bring them to the event to read.
"Some people have read their poetry and work in the past," said Adreonna Bennett, community engagement archivist. "We also have archival materials and special collections available for people to read."
To assist students in finding literature to read, the library has created an online guide highlighting numerous works by Black authors.
"We're highlighting the attempted banning of these books," said Natalie Ornat, humanities librarian. "If you look in the top 10 books that were banned and challenged in the last year, many authors identify as Black."
The Black Read will also focus on history and literature from the civil rights era by having records from the Black Student Union (BSU) and other organizations available at the event.
"We're trying to highlight some of the early Black activism that occurred in the '60s on campus," Bennett said. "That's how the Africana Studies program came to be on campus. So we're trying to highlight all those things that are part of the University's history while honoring those Black voices."
Students can attend the event as observers and participate in the discussion without bringing material to read. 
"We want to encourage attendees to have conversations with one another and connect over what they're reading," Ornat said.
The event will also feature a reception with food and other festivities.
"We're gonna have some catered food," Bennett said. "We'll also give away some prizes, which are four gift cards from black-owned bookstores."
Students initially decided upon the idea of the Black Read before COVID-19 lockdowns began.
"We first came up with this idea in 2020," Truesdale said. "Students decided that this is what they want to do. We worked with the BSU and the NAACP chapter on campus that year, and they selected that this was the type of program they wanted to do. We knew we wanted to honor Black voices during Black History Month in February, and we thought it would be a good idea to have the students decide to be self-determinant of what they want to see on their campus and in the library."
The event is sponsored by groups including the UNC Charlotte BSU, the Nu Rho Chapter of Six Sigma Gamma Rho, the UNC Charlotte Caribbean Student Association, the National Council of Negro Women, and the Black Emotions Advocate Team. 
"We're trying to support the diverse population on campus, especially our student population," Truesdale said. "To do that, we must be committed to events and programs showcasing different authors and literature. We wanted to do this during Black History Month because it's important to highlight Black literature and authors, especially during this month."