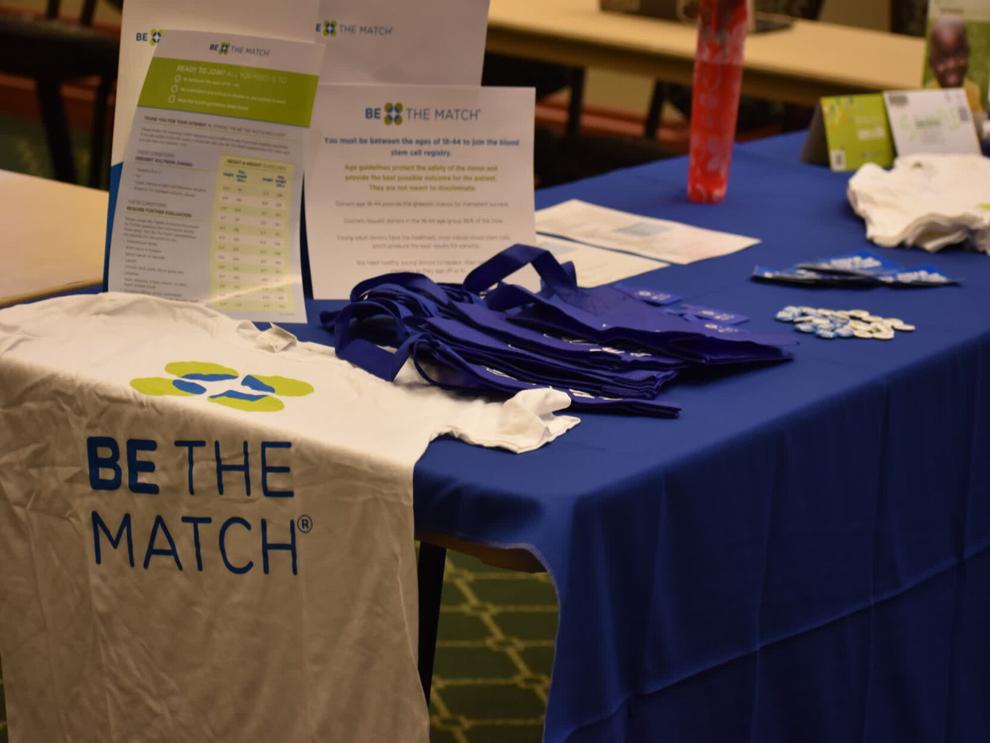 Be the Match on Campus is a student-run organization that registers blood stem cell and bone marrow donors. The organization also raises awareness about the ethnicity gap that exists in stem cell and marrow donor availability. 
The org aims to register donors with Be the Match, a bone marrow registry operated by the National Marrow Donor Program (NMDP). Be the Match On Campus' Niner Engage page says Be The Match has facilitated over 100,000 marrow transplants and counting. They are also the largest, most diverse donor registry in the world. 
"The bone marrow registry needs more ethnicities to give those on the match list a better chance of finding a match," President Angela Lee said. "College students are also great candidates because of their age and health." 
Students can get involved with this club by either signing up through Niner Engage or following their Instagram page (@btmuncc). 
"Blood stem cells are the same blood-forming cells that are made from blood marrow but found in your blood. They help tremendously for bone marrow transplants," Vice President Jessica Cochran said. "Bone marrow is the soft, spongy material found in the center of most bones and where our body produces the same blood-forming cells that are circulating within you right now."
According to cancer.gov, some cancer patients need stem cell transplants after they have lost their blood-forming stem cells undergoing chemotherapy. Hopkins Medicine says if a patient's chemo dosage is too high, it could permanently damage their bone marrow or stem cells and they will need a transplant. 
There is a high demand for people that need a stem cell or bone marrow transplant. 
"There are 22 million people on the registry, yet every three minutes, an individual is diagnosed with blood cancer. In 2020, there were about 325,000 individuals added to the registry," Lee said. 
Lee and Cochran raise awareness on campus by using social media platforms like Instagram and Discord. They also go to different classes and clubs, when invited, to speak about the registry. In addition, they hold events at the Popp Martin Student Union twice a month. 
Before someone joins the registry, they have to give a cheek-swab sample to match them with someone on the list. Once added to the list, they agree to donate if they are determined to match any possible patient. They will remain on the list until they are 61 years old. 
"You'll become a potential match first, as they want to ensure you still want to donate, are healthy enough to donate, and may ask for another cheek swab sample or blood sample to check if you are the best possible match for the patient. After completing the donation prep steps and being medically approved to donate, you'll go on to donate and save a life," Cochran said. 
Stem cell transplants are more common in blood cancer patients.
"First, two needles are placed in both of your arms. The first needle takes blood from your body to a machine, and the machine filters through your blood to collect blood-forming cells., Your remaining blood is returned to you through the second needle," Lee said.
Bone marrow transplants are less common than stem cell transplants and require a little more from the donor. 
"A bone marrow transplant is done by an outpatient procedure. You are put under general anesthesia, and the bone marrow is extracted through your pelvis (pelvis injection). You can leave the day of the procedure," Lee said. "The side effects from both processes are minimal and are not life-threatening or severe. Most donors describe side effects as a light headache or tiredness but not long-lasting or uncomfortable."
After its original founders graduated, Lee attended a break-out session with former president Madi Robertson for Be The Match. After the session, Lee helped restarted this organization in 2020. She was elected president in 2021 after helping found and advocate for the cause. 
"I met a donor and a recipient at a conference, and their stories touched my heart immensely. Hearing the lifelong impact one could have by only sacrificing time, and some blood is so amazing. I also joined the registry because there is only about a 23% chance of finding a chance on the registry as an African American woman. I want to advocate for more ethnicities to join the registry to give everyone who needs a transplant a chance," Lee said.