The Black Student Union, the Office of Identity, Equity, and Engagement, and other organizations are partnering to host an entire month of Black History Month celebrations in February.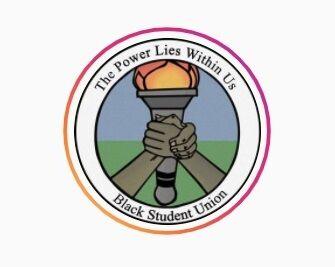 The events planned for the celebration are mostly collaborations between many organizations on campus, including but not limited to the Black Student Union (BSU), the Office of Identity, Equity and Engagement (IEE), and the Women and Gender Studies department. According to Maliah Graves, vice president of the BSU, the BSU always tries to collaborate with other organizations and bodies on campus during Black History Month.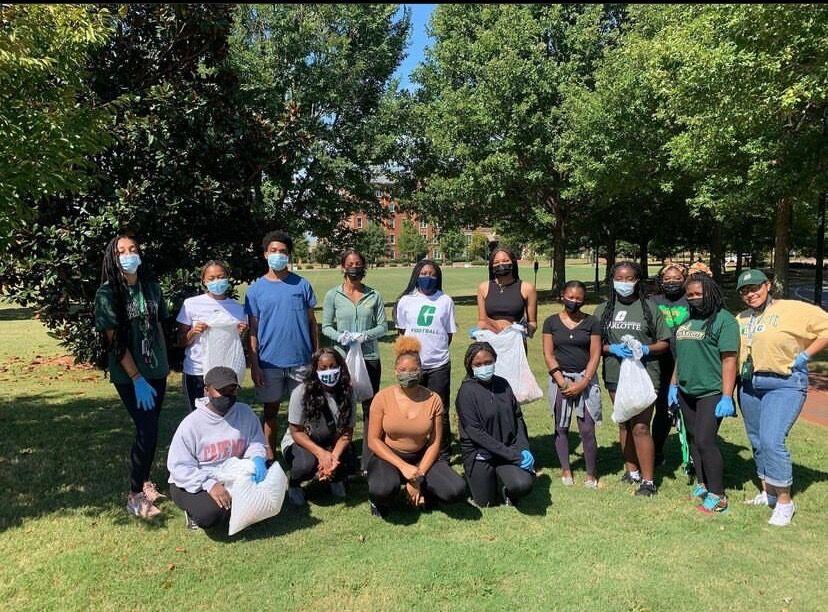 Starting Feb. 1, the BSU will hold a tabling event and a virtual watch party. The tabling event is co-sponsored with the Campus Activities Board (CAB) and will go from 1 p.m. to 3 p.m. "It's been a while, and we do miss them, so we're doing tabling so we can see their faces within the capacity limits that the school has," Imara Menifee, president of the BSU, said. At the tabling event, students can learn about the organization's mission, what they do on campus and how to join.
The virtual watch party for the "Just Mercy" movie will start at 6:30 p.m. "I think that speaks a lot to how it was back then and how it is now and how things really haven't changed when it comes to our legal system. So just highlighting that with this movie, I felt like it would be really impactful," Menifee said. Rianna Allen, corresponding secretary of the BSU, also emphasized the topic of mental health in the movie and its importance, especially for people of color.
The movie also talks about mental health in the Black community. According to Allen, there is a stigma with African-Americans surrounding therapy and mental health. "Being African-American, especially at a PWI [Predominantly White Institution], it feels like no one's listening to us. So we get a group of us together, and that's what the Black Student Union is supposed to do, and that's what Black Student Union is doing," Allen said.
IEE and the Women and Gender Studies will be hosting "We'd Figured You'd Be Trouble" on Feb. 7 at 6:30 p.m. Candice Cunningham, a professor from Florida Atlantic University, will be featured and will be discussing civil rights activism in the south.
IEE and BSU are co-sponsoring the "Black Hair and Storytelling as a Form of Social Activism" on Feb. 8 at 6 p.m. St. Clair Detrick-Jules will be featured at the event. According to Ryan McKeel, assistant director for Leadership and Career Development at IEE, Detrick-Jules worked on a photojournalism project where she photographed and interviewed 101 Black women who wear their hair naturally and entwined it with black hair as a form of storytelling and social activism.
This is the first time the Black hair event will be taking place. According to Graves, there is a double standard in America for Black and brown people regarding their hair and many misconceptions and preconceived notions. "The Black Panther Movement, the ladies, they made sure that we knew; we understood their expressiveness, their flamboyancy with the afro, and to this day, the afro just stands as a message. A message of peace to black unity," Eclipse Whetstone, first-year representative at the BSU, said.
BSU, IEE, and the Women and Gender Studies department are co-sponsoring the Black Muslim Experience panel that will feature local artists and activists in the Charlotte area on Feb. 16 at 3 p.m. Hannah Hasan, Cam Montgomery and Ide Zayed Dew will be on the panel and Reem Abnowf, UNC Charlotte senior, will be moderating the panel. In addition, BSU will be hosting a community service event on Feb. 19. The event details are not finalized yet but will include giving back to the community.
BSU and IEE will be hosting a lunch at Crown on Feb. 21 and dinner at SoVi on Feb. 24. The annual dinner and lunch will highlight black chefs and employees on campus as well as feature recipes from the African-American Museum in Washington, D.C. obtained by IEE. "It's really good to appreciate them, not only on Black History Month but on every single month we should appreciate them," Rianna Allen, corresponding secretary of the BSU, said.
According to Graves, connecting with Black staff, like Alice and Adria in front of Crown and Shirley in front of SoVi, makes her feel more at home while attending a predominantly white institution. "There are many, many Black employees on campus that are not faculty or professors and are staff, and they don't receive the recognition that they deserve all of the time, so it's really important for us," Menifee said.
On Feb. 22, the BSU plans to hold a surprise event replacing the previously scheduled general meeting. The information for this event will be released at a later time.
This year, the guests of most of the events are black women. IEE worked with campus partners like CAP and Women and Gender Studies to create a list of speakers to invite to the events.
"It's important to highlight Black women and their voices and the work they're doing in civic engagement and community activism," McKeel said.
Editor's note: This article was updated to clarify Imara Menifee's last name is spelled correctly. The Niner Times regrets this mistake.