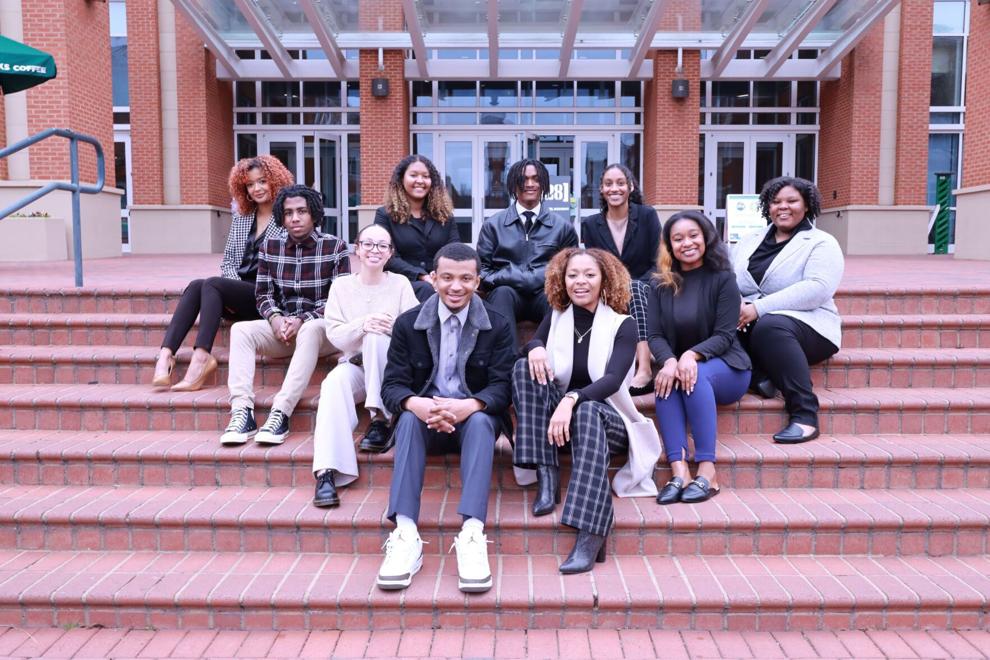 Today's leaders of UNC Charlotte's Black Student Union (BSU) continue the organization's long tradition of representing Black students.
The BSU was founded in 1969 to organize Black students as they advocated for equality and civil rights. According to Maliah Graves, a fourth-year student currently serving as the BSU president, the legacy of those students still affects the organization today.
"Our founding principles surrounded making demands to the school, which is why we're the first and largest Black organization on campus because we were aiming to solve some of the problems that we saw, which are all listed in our constitution," said Graves.
The organization has since expanded to provide more services to Black students.
"We focus on different issues that affect the black community, and we aim to be a safe space for all Black students on campus," Grave said. "So no matter if you're a first year, if you're a senior, no matter where you're from, or what your history or background is, we want to be there to provide resources for you, support you, throughout your time here."
The BSU has 150 dues-paying members, but many other students attend the group's meetings.
"I think a common misconception is you have to be a dues-paying member to show up, and you do not," Graves said. "I don't necessarily distinguish between due-paying members and non-due-paying members as members. Everyone who shows up is just a member. Anyone is welcome to be part of the family."
Events are hosted consistently every other Tuesday and irregularly on different days of the week.
"We'd like to try and focus on educational and fun events," Graves said. "We alternate between the two. We used to do a lot of PowerPoint teaching about the history of Charlotte and Black history in general. We find that sometimes students need a place to let loose, and they don't necessarily wanna be learning all the time."
"We do occasional Friday meetings now as well," Graves said. "Most of the time, the things that fall on Fridays will be more fun events, like karaoke nights or paint 'n sips; things that are more laid back and don't have as much of a directional focus."
The BSU also hosts events in partnership with other organizations.
"People are constantly reaching out to us to have partnerships and things like that," Graves said. "One event that will be great to look for is the Homage Exhibit, which features different NPHC organizations and their involvement in the civil rights era. It's going to be in Student Union 340. So we're excited to be participating in that."
Other events include Jeopardy Night and an annual dinner in South Village in celebration of Black History Month.
"Black History Month is our busiest month," Graves said. "We have six different events happening, and those are just things we are putting on. Then we have a partnership or co-sponsored events as well. The best way to find out when we have stuff is to check our social media."
Despite focusing on the Black community, the BSU is welcoming and inclusive to all UNC Charlotte students.
"You do not have to be black to join the Black Student Union," Graves said. "I always say the requirement to join Black Student Union is to care about the advancement of black people. If you want to be a better ally, if you want to learn, you're more than welcome. The door is never closed to anybody."