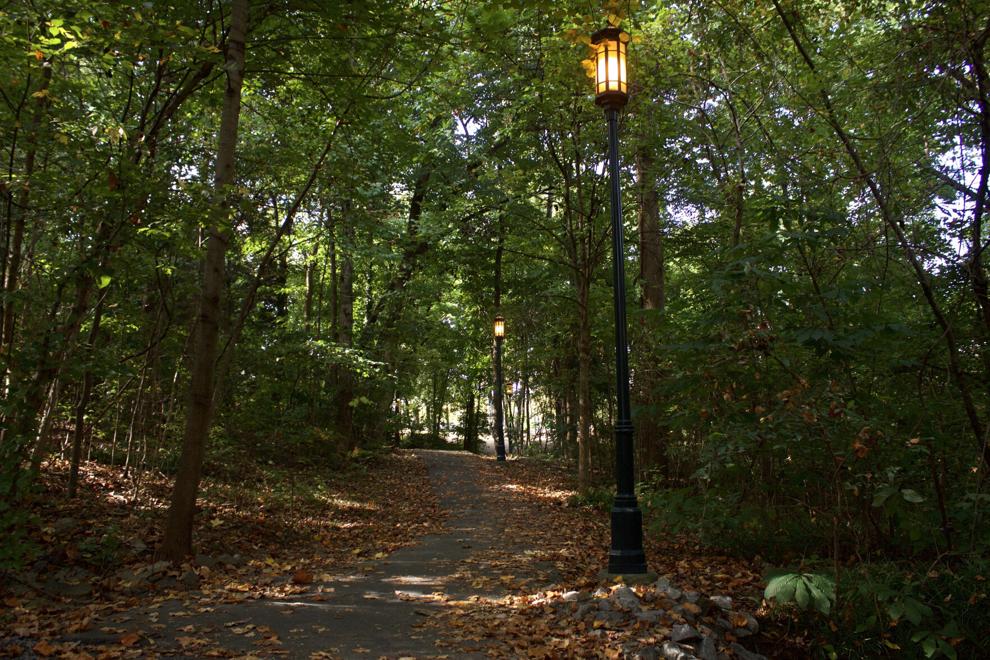 From Oct. 1-Oct. 7, Facilities Management's Sustainability Office will be holding Campus Sustainability Week 2021. The event includes volunteer opportunities and activities that promote sustainability on campus. 
In an interview with the Niner Times, University Sustainability Officer Dr. Mike Lizotte said Campus Sustainability Week started in 2014. "It was one of the first things I tried to organize," said Lizotte. "We belong to a national organization called the Association for the Advancement of Sustainability in Higher Education (AASHE), and they hold a campus sustainability month during October, and campuses decide if they do a day or month or whatever they choose."
Campus Sustainability Week is planned by the Sustainability Office, whereas Earth month in April has a lot more people involved in creating and planning events. 
The events include a plant sale, tree planting, a campus cleanup, a conversation with the campus energy manager and a student gathering sponsored by the Charlotte Green initiative. 
Lizotte especially likes the tree planting event. "That's my background. I was an ecologist and professor before I did this administrative job. I also garden on the weekends," said Lizotte. This event will take place on Monday, Oct. 4, 9:30 a.m. - 11:30 a.m., near the Motor Sports Building and Lot CRI 3. People can volunteer as individuals or bring a group to help reforest part of campus while gaining service hours. Snacks, gloves and tools will be provided for volunteers.
Lizotte also likes the campus cleanup event and expects that to be the most popular event this year because of the number of people signing up already. This event will be on Tuesday, Oct. 5, 10 a.m. - 2 p.m., in Belk Plaza. People may volunteer as individuals or bring a group. Snacks, gloves, bags and litter sticks will be provided to volunteers. 
The "Meet the Energy Manager" event is new this year. It is a part of "energy efficient day." "What we plan to do is set up a zoom session with our energy manager, our engineer, Jason Burnstein. He got hired a year ago and has made some really big things happen on campus," said Lizotte. 
Planning these kinds of events involves a lot of gauging student interest. "The student gathering event has a mission, to see what people need," said Lizotte. 
SGA was planning to have a student sustainability summit, but they were unable to nail down a location for Campus Sustainability Week. However, Lizotte said one is still being planned for mid-November. 
AASHE's website describes the ways campuses may participate in campus sustainability month, including watching past campus sustainability month webinars to find ideas to bring to your institution. 
UNC Charlotte joined the College Sustainability Summit with AASHE in November 2018. She even talked with AASHE about UNC Charlotte's award-winning sustainability programs on campus, student engagement and collaborations with the City of Charlotte. 
For more information about Campus Sustainability Week or other events, visit facilities.charlotte.edu/sustainability-office/events.