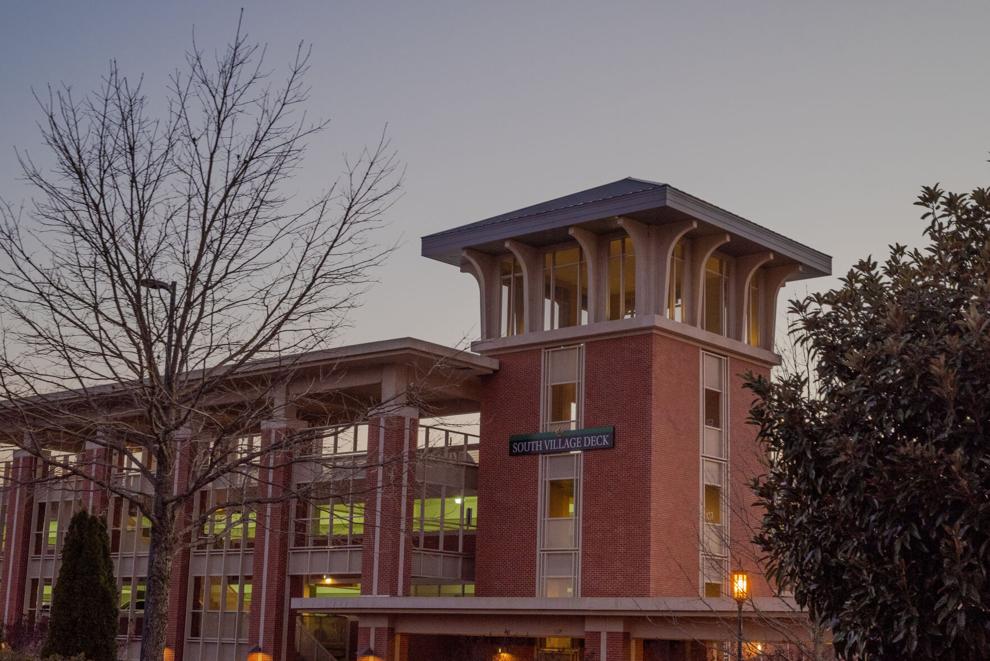 On April 15, 2022 over 20 cars were found broken into in the South Village parking lot. 
Dave Broaddus, third-year, was on his way to work when he noticed his passenger window was broken. 
"I didn't know that my car had been broken into or any other cars had been broken into, said Broaddus. "I was going to work; it was about like 9 a.m. when I got to my car. That's when I found out my window was broken."
When Broaddus called the police to report the event, he found out that they already knew this had happened without informing the residents. 
"I called the police to fill out the report, but there was already a report that I didn't know about. So they just took my license plate and told me that my car was already involved in the report," said Broaddus. 
According to the April 20 Niner Notice, "In the past week, the University has experienced a series of auto break-ins in the area of South Village Deck. All of the break-ins have occurred in the overnight hours and in tandem with similar incidents in the University City area."
After Broaddus called the police, he tried to contact other residents to let them know that they needed to check the parking lot.
"I texted people who live in my residence hall, and I told them to come check on their cars because cars have been broken into. I was a little concerned that there was a police report out, and there was no message or anything put out, just like the general people subsidies to make sure that their cars were okay," said Broaddus. 
"I just wanted to make sure that other people knew that this was going on. Then other people started coming to see their cars or people were chasing other people, just checking their cars and making sure they were okay," said Broaddus.
In the Niner Notice, the University outlined ways to increase security to deter events like this from happening again. 
"In addition to standard surveillance of all parking areas on campus, UNC Charlotte police have increased security protocols in that area—including the addition of a police tower and increased police patrols, among other measures, to deter criminal activity," said the Niner Notice. 
The Niner Notice listed how students could be safer in the parking lots. 
"Park in well-lit areas if possible. Lock your vehicle when you leave it. Remove all valuables from your vehicle. If you must leave valuables in your car, place them inside your trunk and out of view. Immediately report suspicious activity by calling 704‑687‑2200 or using the LiveSafe App."
This is not the first time multiple car break-ins have occurred. According to the Police Log on Dec. 8, 2021, the log references 27 vehicle break-ins in the South Village parking deck. 
Off-campus residential areas are also experiencing car break-ins and theft.
On March 17, 2022, University Crossing Management sent the following email to residents about car break-ins. 
"We were notified that over the past few days several catalytic converters have been stolen from vehicles parked on property. One of the incidents was reported to the Charlotte-Mecklenburg Police Department and they are investigating the incident.
In response to the incidents, we will be increasing courtesy officer patrols. Please lock your vehicle when parked and remember to remove personal items from your vehicle. As a reminder, if you see any suspicious activity, please notify the police immediately by dialing 911."