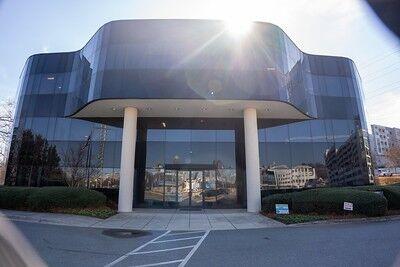 The third annual Communication Counts 5K race will be Saturday, Feb. 26, 2022, and is conducted by the Charlotte Speech and Hearing Center. According to the Communication Counts 5K website, this event is held to raise funds to provide access to "superior speech-language and hearing services that empower and transform lives to anyone in need in our community." 
The Charlotte Speech and Hearing Center serves as North Carolina's only free-standing, nonprofit speech and hearing center. Their website serves to inform readers of the reality of hearing and speech-language disorders throughout individuals within America. The website states, "We strive to make a lasting impact on those in need in our community, to improve their quality of life and help make them successful, productive members of society." Their goal is to utilize the Communication Counts 5K to promote general awareness and funds, supporting the individuals affected by related disorders.
Kirsten Gantt, marketing manager for Charlotte's Hearing and Speech Communication Counts 5K, describes how there are several various activities that encourage all people to get involved in this event. Four separate sign-ups offer the option to participate in different accommodating events. These activities include the traditional 5K race alongside the Kids Dash, Senior Stroll and attending a Virtual 5K. Volunteers are also utilized each year; this year's race is in cooperation with Delta Zeta members and UNC Charlotte volunteer participants. 
The breakdown of each event is as follows: The standard Communication Counts 5K will take place from 8:30 a.m. to 10:30 a.m. and costs $40 per participant. This timed race is open to all willing participants. However, starting Feb. 25, the registration price will increase by $5, for a total amount of $45 from the participants. 
The Kids Dash will be taking place from 8 a.m. to 8:30 a.m. and is $15 per participant. The distance of this untimed race will vary based on the ages of involved individuals and can be anywhere between 100 yards to a quarter of a mile. After Feb. 25, the price will increase by $5, and the total participation price will be $20. 
The Senior Stroll, which will take place from 8:30 a.m. to 9:30 a.m., is an untimed race covering a quarter of a mile. This race starts at $15, and the price will increase by $5 after Feb. 25 for a total cost of participation at $20. 
The fourth and final option for race participation is the Virtual 5K. This asynchronous event will begin at 8 a.m. and allows individuals to be involved from any location other than the race location. It will cost $25 to participate, and this rate will not be increasing.  
Registration for all events is set to conclude on Feb. 26, the date of said events. The Communication Counts 5K website offers further details such as the location and other information regarding the 5K race events for the day. 
There are currently 22 teams participating in the 5K event. Each team consists of several individual members, all working towards the same goal of raising money to provide speech-language and hearing services. The Communication Counts 5K  website also offers anyone partaking in these events the option to create a new team before the date of scheduled events. The necessary information for each team will be posted on the site. Upon completing the 5K events, the race results for each team will be posted on the website as well. 
Gantt explains the goal of Communication Counts to "raise awareness of speech-language and hearing disorders, which affect more than 40 million Americans." This goal is achieved by utilizing this particular event alongside other community outreach events hosted by the Charlotte Speech and Hearing Center. "We also hold an Anniversary Luncheon each October, participate in Charlotte's Give For Good campaign each November, and host a fundraiser each May during Better Hearing and Speech Month," Gantt said. Gantt also discusses their attendance at community events, such as the Spring Fest at Rea Farms, where relevant information will be handed out to guests. 
If anyone in the community wants to get involved but is unable to take part in the 5K, the Communication Counts website allows the option of allocating donations to be made to the cause. Alongside the option to donate towards the general cause, specific individuals can "become a fundraiser," enabling other people to donate directly to any given affected individual. 
Gantt extends the opportunity to learn more about the topic of Hearing and Speech by providing access to the Resources for Families page, CSHC's blog, Facebook page and YouTube channel.