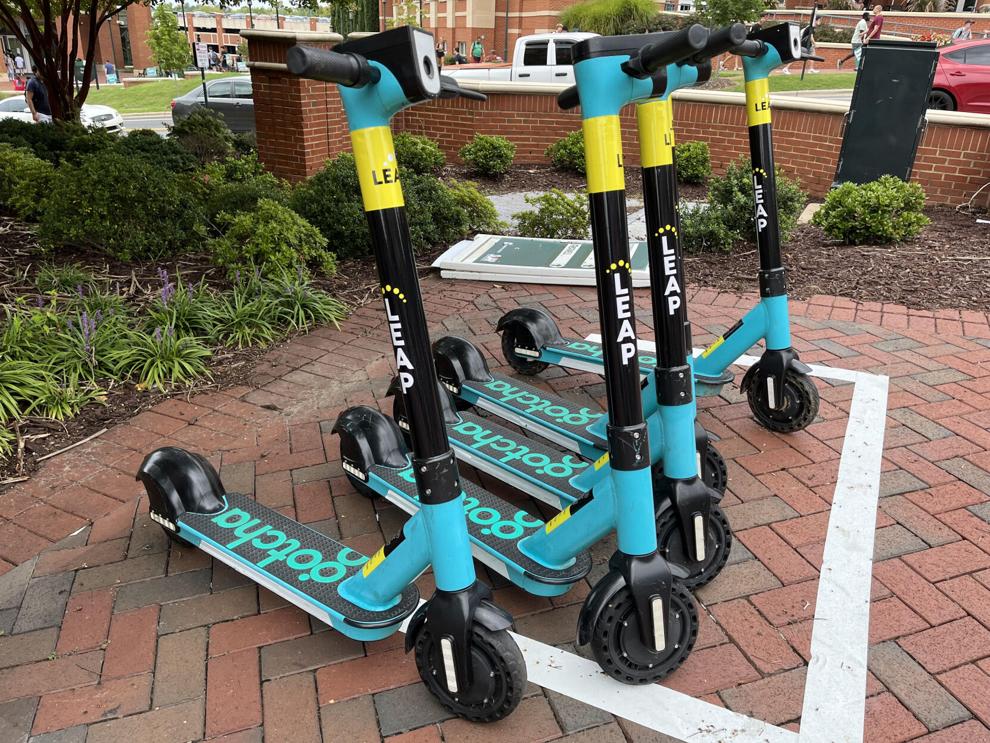 UNC Charlotte's e-scooter and bikes are back for use under the new LEAP Mobility program. Following the switch to LEAP Mobility from Gotcha Powered by BOLT, students must download the LEAP Mobility application on mobile devices. 
The change from Gotcha Powered by BOLT is due to unresponsiveness between the company and UNC Charlotte's Parking and Transportations Services (PaTS).
"[Gotcha Powered by BOLT] was usually very prompt and always on time. We noticed a meeting that was canceled with no email stating why but did not think much of it," PaTS Assistant Director for Transportation Michael Christenbury said. "They started canceling everything, stopped communicating, would not respond to emails."
The Niner Times reached out to Gotcha Powered by BOLT for a comment and received no response.
In a tweet sent out on July 26, PaTS originally announced that Gotcha Powered by BOLT is no longer providing its service and was not expected to return in the foreseeable future. An update was also included in the July 28 Niner Insider newsletter email. 
🚨ATTENTION🚨 Unfortunately, Gotcha Powered by BOLT is no longer offering on-campus rentals for the foreseeable future. If you are a monthly subscriber, we advise you to cancel your subscription. We apologize for the inconvenience that this may cause. pic.twitter.com/0a9YTmJEpD

— UNC Charlotte Parking + Transportation (@CLT_PATS) July 26, 2022
"The Chancellor made it clear that she wanted us to do just about anything to make sure these bikes and scooters were available and came back in the fall," said PaTS Director Doug Lape. 
According to the numbers from PaTS, 27,464 e-scooter and bike rentals were purchased between July 1, 2021, and June 30, 2022. The fall 2021 semester alone had 2,824 bike rentals and 14,561 scooter rentals.
Following the cancellation of Charlotte's contract with Gotcha Powered by BOLT, all e-scooters and bikes left fell under the ownership of Charlotte. LEAP Mobility reached out to PaTS and offered to move the existing bikes and e-scooters onto their program.
Lape told the Niner Times, "[LEAP Mobility] is a short-term fix. It is really just for the fall semester to allow us time to release a formal RFP and go after another provider, which could be anyone like Spin, Lime, Bird [or] whoever is out there can bid on it. At that point, we would replace the bikes and scooters with theirs, but that process takes way longer than 30 days."
The Gotcha e-scooters were first implemented on Charlotte's campus in March 2020 and offered a new method for quick transportation between buildings. Issues with the program have appeared in other cities as well, such as Richmond, Virginia, as reported by the East Bay Times.