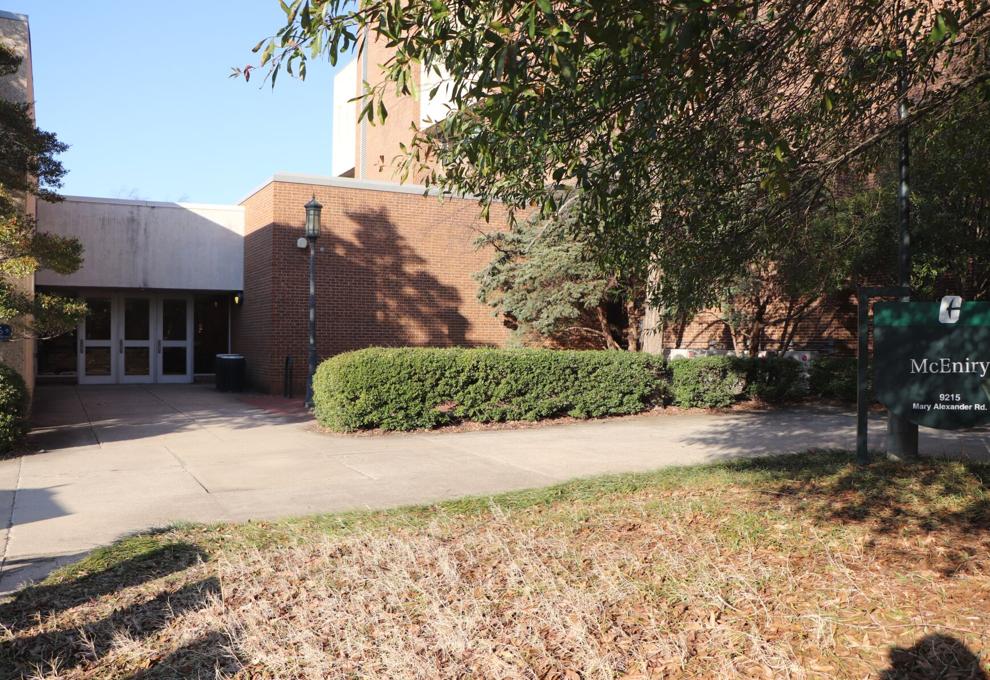 Content warning: The article below briefly mentions gun threats.
A student in a Zoom Geology 1200 course displayed a gun on Tuesday, Jan. 18, 2022, resulting in the delay of in-person classes for the course.
The class has resumed in-person instruction after campus police and the associate dean of students and director of student accountability Dr. James Lorello, found there was no threat to the class or campus. 
In a video that circulated on Instagram, the student can be seen briefly checking the firearm during the Zoom meeting. She keeps the barrel pointed away from the screen as she examines it and then places it off-camera. 
In an email from the UNC Charlotte Police Department, they state that "The UNC Charlotte Police Department and the Campus Behavioral Intervention Team (CBIT) both investigated a reported incident that took place in a geology class via Zoom. No illegal activity occurred, and there was no threat to the class or campus."
Professor Jake Armour, the course professor, spoke with the Niner Times about the incident. "I taught that class as normal on a Tuesday, and it was unremarkable except that during the class, I was checking the chat, and I had a message come through that made no sense," said Armour. "It was something like 'That's weird,' or something out of context. I just thought that maybe someone accidentally chatted with me and meant for it to go to someone else." 
"When the class ended, not five minutes later, I got a couple of emails from students saying things like 'I'm not sure if you saw this, it really alarmed me,' or 'I'm concerned about meeting next week in person.'" Armour explained that after he learned about the incident, the confusing message he saw during class may have been meant for the person who flashed the gun.
Armour said that several students submitted anonymous incident reports, and eventually, he decided to submit an incident report as well.
"Finally, I submitted an incident report. I felt like I needed to do that and then decide how I was going to meet for class that week. We were scheduled to meet via Zoom again. I didn't want to give her the opportunity to do that again." Armour chose to record his lecture for his Thursday class to prevent the possibility of another incident.
"As I ruminated on it, my concern became more and more 'What is their motivation?' Because the video was very unemotional and not angry, not political, not necessarily anything, and that made me even more worried," said Armour. 
"I alerted the Dean of Students Office and copied my chair because I needed some guidance about what to do moving forward," said Armour, "My chair got back to me really quickly, and she was super concerned. She recommended that I wait to see what the Dean of Students' guidance was, but that in a similar experience, she didn't get a lot of guidance from the Dean of Students." 
Armour's students received an email from him on Jan. 24, the first day of in-person instruction, updating his students about the incident, its investigation by campus authorities and his decision to remain on Zoom until further notice. 
"Eventually, I called the Dean of Students Office myself, and they called me back and told me that the police met with the student and had deemed her not a risk to the campus community. Dr. James Lorello. He said he would call me the next week when he knew more, and I was seeking guidance, and he asked me, 'What have you been doing?' 'What did you decide to do already?' and I told him, and he said, 'That seems like a good idea."
Armour explained his frustrations with the communication and guidance he received. "So I was unimpressed with the guidance that I got, so that was a bit frustrating." However, Armour also explained that his incident report may have gotten lost in the shuffle of his students'.
"I'd already decided not to meet in person because I didn't have enough information to justify me getting in front of a class in a big exposed lecture hall, let alone my students being in that position," said Armour. 
"So I had personally done some investigation and found that after I talked to the Dean of Students Office Thursday, the student had disenrolled from all their classes, but I didn't know whether she had been disenrolled or that was a choice she had made."
Once Armour received more information from campus police, they explained that they met with the student according to an Instagram video, and deemed her to not be a threat. "The officer reminded her that showing a gun in Zoom is like coming to class with a gun. It's not much different, and it's a no tolerance firearm policy on the campus."
"She insisted that she didn't intend for the gun to be in the view, but that she was just moving it from one place to another, in a room while she was on Zoom," said Armour.
Campus police said she continues to be on their radar but that they do not feel she is a threat to campus.