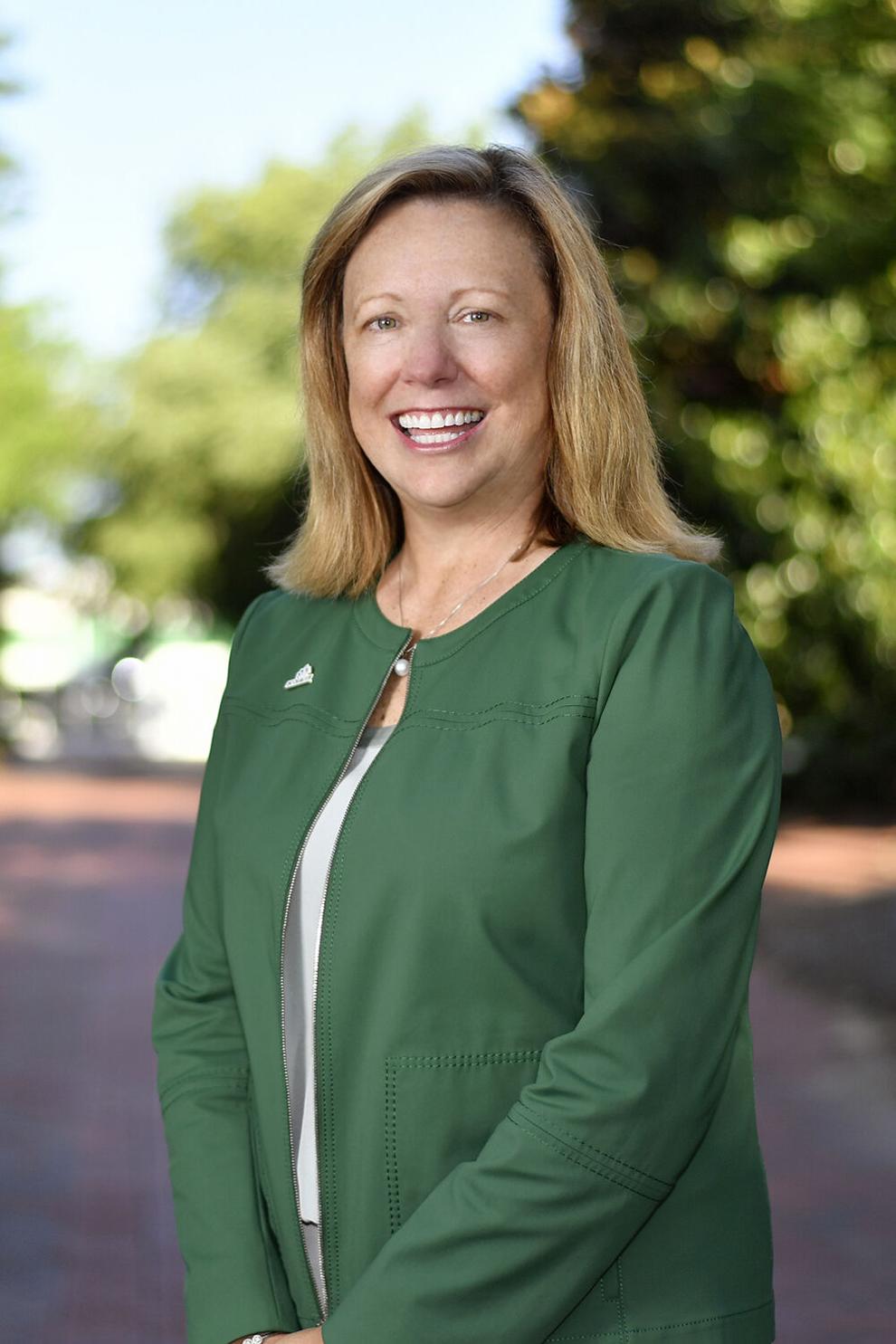 On Sept. 1, Chancellor Gaber sent an email to UNC Charlotte students, faculty and staff announcing the cancellation of her installment ceremony scheduled for Thursday, Sept. 23, the 75th anniversary of the University's founding. Thursday is still being marked as Founder's Day and there will be no classes. 
According to Buffie Stephens, director of media relations and issue management, the Office of University Events in the Division of Advancement, who planned the event, canceled the Chancellor's installation. However, they will continue to lead planning for the rescheduled installation. 
The decision to reschedule the installation was considered carefully, as Covid-19 cases continue to rise. "Since we are still experiencing significant community spread, welcoming guests from across the state and country is not advisable at this time. There is nothing more important than the well-being of our community," said Stephens.
Although the installation ceremony was canceled, there will be events for Founder's Day.
Stephens highlighted a community service event at 2 -3 p.m. at the Hauser Pavilion to assemble and deliver care packages to local community members, including Niner University Elementary, Care Ring, Crisis Assistance Ministry and Hope Vibes. Other events include a drop-in event at the Popp-Martin Student Union from 1 - 2:30 p.m., with Chancellor Gaber, Vice Chancellor for Student Affairs Kevin Bailey, SGA, as well as a "Conversation with Chancellor Gaber" via Zoom at 6p.m..
Founder of UNC Charlotte
Regarding Founder's Day, below is some information about UNC Charlotte's founder, Bonnie Cone. 
The Cone Center website says that Bonnie Cone, also popularly known as "Miss Bonnie," was born in Lodge, S.C. She was the youngest of four children born to Addie Harter and Charles Jefferson Cone. Three of the four children entered the teaching profession, as well as three of the grandchildren. 
Cone founded UNC Charlotte on Sept. 23, 1946. She was passionate about education and inspired students not to give up on their hopes of getting an education. According to the Cone Center website, some of the students inspired were many Charlotte businessmen who call themselves "Bonnie's Boys" and tell stories about Cone, "talking them out of dropping out when the hours seemed long, and the way ahead looked bleak."
In 1943, according to the Cone Center website, Cone was teaching in the Navy V-12 program at Duke University during World War II. Cone briefly worked in Washington in the Naval Ordnance Laboratory, studying mine detection reports in 1945. In 1946, in her role as director of the Charlotte Center, she realized that the Charlotte area did not have a higher education facility for returning war veterans and high school graduates who lived in the Charlotte area. 
In a page entitled "Remembering Bonnie Cone on Founders Day," published by Inside UNC Charlotte on Sept. 23, 2020, alumni recalled memories of Cone. 
Ellison Clary, '68, met Cone at Garinger High School, where Cone spoke at an assembly, asking, "How many of you have not committed to a college?" When people raised their hands, Cone said, "I hope you will come to Charlotte College. And, if you do, we will be part of the statewide university system by the time you graduate."
After contemplating the choice to attend college, Clary applied and was accepted. "It was 1963, and tuition was $125 per semester," said Clary. When he graduated in 1968, Charlotte College had become UNC Charlotte, the fourth campus in the statewide university system. 
Mike Wilson, '93, was a first-generation college student with a scholarship to the university. "She said to me, 'Mr. Wilson, is it more important to you to be a part of something that someone built for you, or is it more important to be a part of building something yourself?'" After contemplating his place at UNC Charlotte, he decided to stay and work with his friends to better the university and himself. He was student body president and helped bring the Student Activities Center/Dale F. Halton to fruition.
Cone held the title of director of Charlotte Center, became president after the institution's conversion to "Charlotte College" and served as acting chancellor during the college's transition to the "four-year, state-supported UNC Charlotte in 1965 that we see today."
 To learn more about Bonnie Cone, visit bonniecone.uncc.edu.