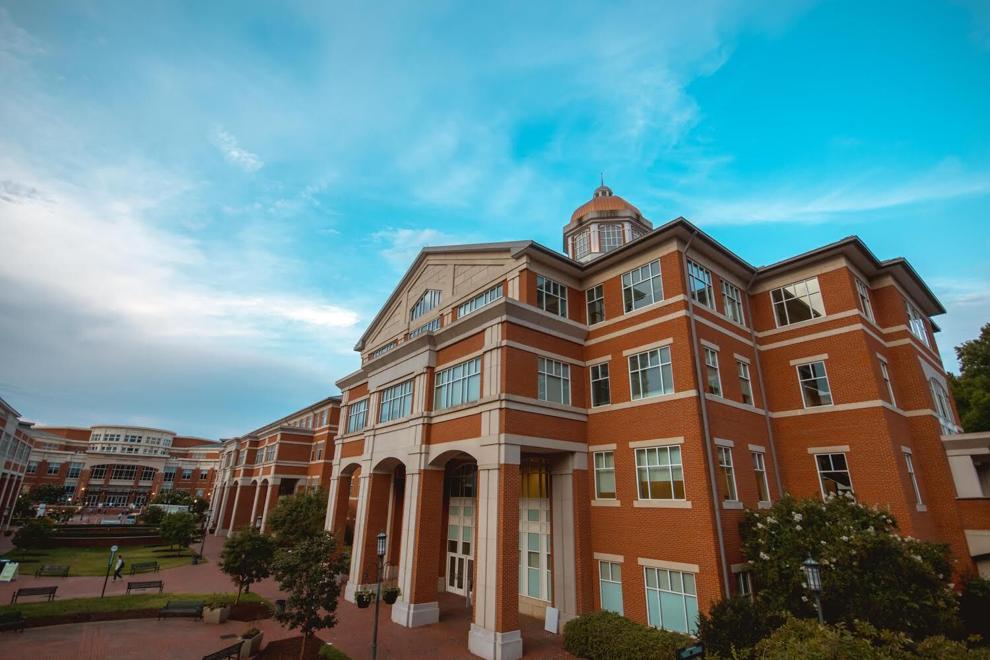 UNC Charlotte narrowed the national search to three finalists for the new chief diversity officer position. This search was announced in April and began in May.
According to the Diversity and Inclusion website, the three finalists are Dr. Brandon Wolfe, Dr. Fanchon Glover and Dr. Michael Jennings. The interview process was conducted Aug. 25-27. In addition, students, faculty and staff were invited to attend the virtual forum for each finalist by registration through the Diversity and Inclusion website to meet the candidates.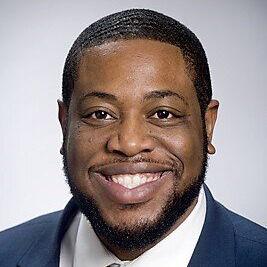 Dr. Wolfe currently serves as the Assistant Vice President of Campus and Community Engagement in the Office of Diversity, Equity and Inclusion at the University of Alabama at Birmingham. Dr. Wolfe's interview was Wednesday, Aug. 25. For more information about Dr. Wolfe, please see his resume on the Diversity and Inclusion website.
Dr. Glover currently serves as the Inaugural Chief Diversity Officer at the College of William & Mary. Dr. Glover's interview was Thursday, Aug. 26. For more information about Dr. Glover, please see her resume on the Diversity and Inclusion website.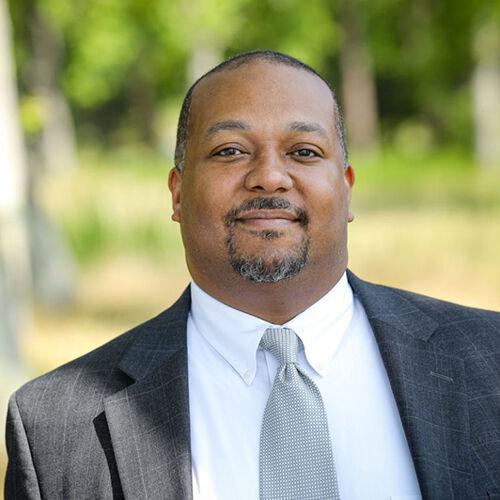 Dr. Jennings currently serves as Chief Diversity Officer at Furman University. Dr. Jennings' interview was Friday, Aug. 27. For more information about Dr. Jennings, please see his resume on the Diversity and Inclusion website. 
According to Dr. Kevin Bailey, who serves as the search committee chair, "All applications were reviewed by the committee. Semifinalists participated in a 90-minute Zoom interview with the search committee. The three finalists participated in a day-and-a-half in-person interview on campus and met with a variety of stakeholders." 
According to Lorenza Medley's Niner Times article, the application process involves a packet of information that contains requirements and qualifications to apply for this position. According to the packet, these qualifications included:
- Earning a doctorate or terminal degree 
- Minimum of five years executive leadership experience in higher education or a comparable industry advancing diversity, equity and inclusion and fluency with the scholarship around diversity, equity and inclusion, or related disciplines. 
- Understanding of scholarly publications and academic philosophies related to diversity, equity and inclusion. 
- Ability to engage in data-informed strategic analysis of opportunities and challenges and to assess the effectiveness of D&I initiatives and programs. 
- Experience in financial planning, budget development, and allocation of limited resources in ways that are fair and transparent and that reflect clear priorities. 
- Ability to create allies and build trusting and mutually respectful relationships with students, administrators, faculty, staff and alumni, as well as with civic and professional organizations in the Charlotte region and beyond. 
- Excellent verbal and written communication skills and knowledge of group dynamics. 
- Ability to facilitate nuanced conversations when convening multiple constituencies around diversity, equity and inclusion. 
- Ability to navigate political landscapes and respond appropriately to sensitive issues. 
- Personal and professional integrity, diplomacy, tact, and sound judgment. 
- Understanding of the elements and dynamics of changing organizational culture. 
- A sense of humor. 
UNC Charlotte used the AGB Search to assist in the search for this position. AGB Search offers executive search, interim search, and compensation evaluation services exclusively for higher education institutions.*
By the application deadline, Bailey said there were 60 applicants in the pool. 
UNC Charlotte announced on April 23 that the search for the new chief diversity officer would commence. Bailey explained that the search committee convened on May 7. The search committee has 11 members, including Bailey. The members of the committee are as follows: 
Kevin Bailey, Vice Chancellor for Student Affairs
Dick Beekman, Student Body President
Kim Bradley, Chief of Staff to the Chancellor
Celeste Corpening, Staff Council Chair
Nancy Gutierrez, Dean of the College of Liberal Arts and Sciences
Susan Harden, Faculty Council President
Yvette Huet, Professor of Kinesiology and Director of Advance Faculty Affairs and Diversity Office
Janaka Lewis, Associate Professor of English, Director of Women's and Gender Studies Program
Cheryl Waites Spellman, Interim Special Assistant to the Chancellor for Diversity & Inclusion and Professor Social Work 
Jeremiah Williams, Secretary for Diversity, Equity, and Inclusion for the Student Government Association
Laura Williams, Controller
"The committee decided on who the semifinalists should be based on the established criteria and interviewed them," Bailey said. "Based on those interviews, we identified and invited the finalists to campus for more interviews. Chancellor Gaber will make the final decision."
On Sept. 8, 2020, Dr. Cheryl Waites Spellman, Interim Special Assistant to the Chancellor for Diversity and Inclusion, began a temporary position while the search commenced. Dr. Waites Spellman will serve in the interim position until the position has been filled. 
"The Diversity Officer will conduct an assessment of the University's environment and work with the Chancellor to chart the path forward," Bailey said. "The campus should expect a visible and collaborative leader who will focus on how to make Charlotte a more diverse and inclusive campus for all." 
According to a Niner Times article in 2016, former Chancellor Dubois initiated the position of chief diversity officer after a petition was started by a UNC Charlotte faculty member. The faculty member started the petition in response "not only to the recent events [2016 Charlotte protests] in Charlotte, but to the overarching theme of a growing, diverse population at UNC Charlotte." According to the article, Dubois said in a statement to the University, "As Chancellor, I believe that it is my duty and responsibility to serve as chief diversity officer." 
According to the diversity and inclusion website, the expectation is for the new chief diversity officer to be appointed by September.
*Editor's Note: This previously said the "Association of Governing Boards" was the firm assisting in the search. The correct name is now listed to ensure accuracy. We apologize for this error.