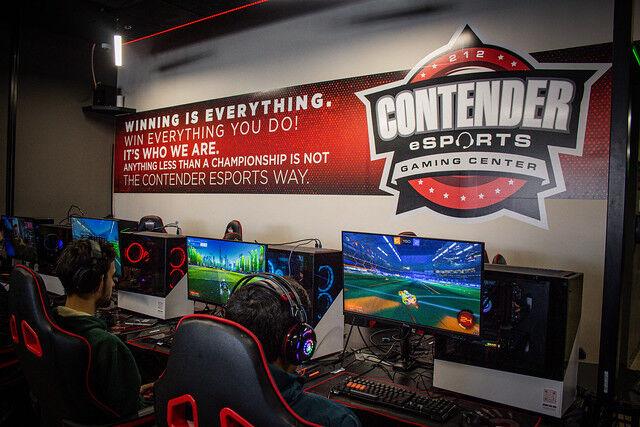 The Esports Collegiate Program of the Year nominated Niner Esports as one of 10 finalists in the country. 
Niner Esports will be traveling to Las Vegas in December 2022 to attend the Esports conference, where the nomination winner will be announced. The Niner Esports executive board and two advisors will accompany the group to Las Vegas. 
According to the Esports Awards' website, the ceremony will occur on Dec. 13 at Resorts World Las Vegas. The event is open to the public and can be watched live or online via Twitch. 
The nomination goes to top talent recognized for their programs from hundreds of colleges and universities yearly. The nomination was announced on Aug. 25 for the Creative and Collegiate finalists in spotlight show four. 
There are 34 categories to be nominated for. UNC Charlotte is among the 10 schools in the Esports Collegiate Program of the Year category. 
Your finalist @nineresports is up for the Esports Collegiate Program of the Year award. But can they count on you to help them win?✅ Vote now: https://t.co/Jnjxb680zR📅 Secure your tickets: https://t.co/hROathNlI8Esports Awards 2022 - December 13 | Resorts World Las Vegas pic.twitter.com/qFxEeApSLu

— Esports Awards (@esportsawards) September 16, 2022
The other universities in the category are Boise State University, Maryville University, University of Hawaii, University of Warwick, University of St. Thomas, Illinois State University, Northwood University, Grand Canyon University and Southern University. 
Voting for the Esports Collegiate Program of the Year category will end on Nov. 30. Go to esportsawards.com/vote/ to vote. 
Niner Esports President Jorge Sanchez and Events Director Pake Cary were featured on Wake Up Charlotte! Weekend in a news segment about being nominated for The Esports Collegiate Program of the Year. 
Niner Esports is a combination of competition and community for students. Niner Esports holds various events throughout the semester that allow players and members to game, practice, compete and foster community. 
Sanchez spoke with the Niner Times about being nominated and working with other colleges and being president of one of the largest student organizations with approximately 300 students. 
"We all go and compete together. We all talk, and it would be nice to be able to bring them here to our home turf to compete. Not only that but to establish intercollegiate relationships with them the same way that all of our sports programs do," said Sanchez.
Sanchez confirms that Niner Esports will repurpose Norm's Loft, located on the Mezzanine level of the Popp Martin Student Union, into a central gaming location for Niner Esports. 
The space will primarily be used by Niner Esports but will still be open to UNC Charlotte students for non-competitive gaming and community. According to Sanchez, Niner Esports hopes to bring 20 computers to support players against top programs. 
According to Sanchez, a timeline has not been created yet since the process is still in the beginning stages. 
"It will be outfitted to meet the needs of our community and the needs of our players all in one," said Sanchez. "The big thing that we wanted to make sure happens is that space right now is used a lot by our student members or our student community to go in and just play casually. We wanted to make sure that we didn't lose that while also being able to capture our players and esports teams to be able to come in and have a place where they can compete at the highest level."
The Niner Esports team has a dedicated regime for competition. Players have coaches who have dedicated practice times for up to five hours daily to train and strategize. 
Niner Esports recently held an event called Clash Contenders on Nov. 12 from 11 a.m. to 8 p.m. at the Contender Esports gaming center.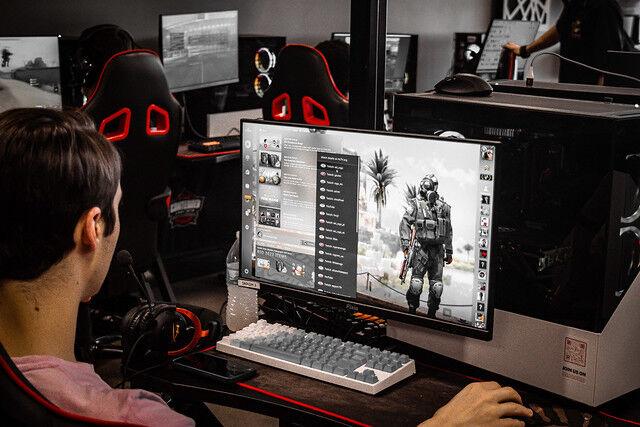 Niner Esports also partners with many companies, such as MSI, HyperX and Twitch to further encourage and provide financial resources to the students who are a part of this organization.