UNC Charlotte experienced a lot of breaking and important news over the 2022-2023 school year. As the academic year comes to a close, the Niner Times reflects on the key events from the past year. 
One hundred forty-one students were placed in expanded university housing at the begging of the 2022 fall semester. 
The student's temporary living arrangements were as follows: 91 students at The Edge apartments, 26 students at the Sonesta Select hotel and 24 at the Holiday Inn hotel, according to Buffie Stephens, director of issues management and media relations. 
Sikh student's detainment for a kirpan at UNC Charlotte
A Sikh student was detained by campus police on Thursday, Sept. 22, for wearing a kirpan in Popp Martin Student Union. The incident was brought to light through social media and the student's tweet the following day, containing a video of his interaction with the police. 
After discussions with local and global Sikh communities to be more inclusive of Sikhism, Charlotte updated the weapons on campus policy to allow the possession of a kirpan on campus. 
Man arrested in UNC Charlotte's Popp Martin Student Union for trespassing
Campus police arrested a man for trespassing in the Popp Martin Student Union on Oct. 20. The man, wearing pink boots and a pink vest, was charged with possession of drugs and intent to distribute, trespassing, resisting arrest and assaulting a police officer, according to a statement released by the Student Government Association.
The man arrested in the Student Union, Jordan Timothy Baker, was released on Oct. 21. 
According to the Mecklenburg County Sheriff's Office website, Baker was charged with possession with intent to sell or deliver marijuana, assault inflicting serious injury on an officer, resisting public officer, second-degree trespassing and possession of marijuana paraphernalia. 
UNC Charlotte fires football Head Coach Will Healy after 1-7 start
Charlotte fired football Head Coach Will Healy on Oct. 23. The firing followed a 34-15 homecoming game loss to Florida International University, which eliminated the 49ers from bowl contention.
On Nov. 15, Charlotte administration announced that the University of Michigan's Associate Head Coach Francis "Biff" Poggi would be the 49ers' third football head coach.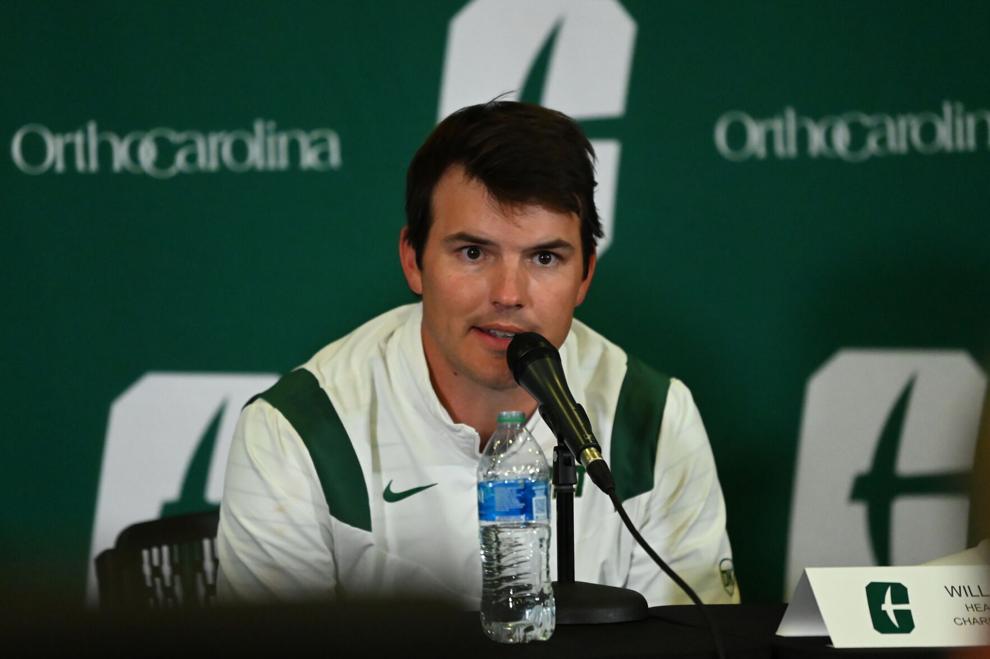 Anti-abortion group sets up graphic display in CHHS/COED plaza
An anti-abortion group known as the Genocide Awareness Project (GAP) set up a graphic display comparing abortion to genocide in the College of Human Health and Services and College of Education plaza from Oct. 26 to Oct. 28. Student protests against GAP started forming around the display on its first day.
The Student Government Association and Charlotte administration later specified where outside groups may put up displays or protest. They are only allowed to be in Belk Plaza or West Quad and must be five feet from the curb.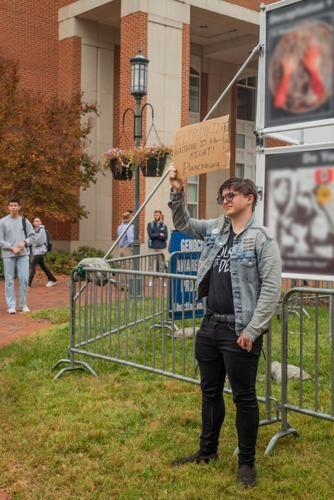 UNC Charlotte student found dead in an off-campus apartment
The Charlotte Mecklenburg police department (CMPD) found fourth-year political science student Patrick Harding dead on Dec. 26 at approximately 4 a.m. in his apartment off campus. 
The death was determined to be a suicide, according to the CMPD-released incident report. According to the Dec. 27 police log, UNC Charlotte police were called onto the scene. 
Crown Commons renovation began April 1
UNC Charlotte's Dining Services is renovating Crown Commons and has temporarily relocated it to Upper Prospector.
The renovation is planned to make it a more open and bright area for students to eat and hang out. Renovated Crown Commons and Upper Prospector will reopen in fall 2023.
CATS bus drivers threaten to go on strike
On Jan. 7, Charlotte Area Transit System (CATS) bus drivers voted to go on strike. 
On Feb. 4, CATS bus drivers voted 204-11 in favor of an improved contract. The new improvements include significant wage increases, double-time for holidays, pension increase, raised night-time pay and the additional holiday of Juneteenth. These improvements averted the potential bus driver strike.
Food delivery robots arrive at UNC Charlotte
Autonomous robots were introduced as a food delivery option for students on the UNC Charlotte campus in early March. 
Starship Technologies partnered with Charlotte via the catering company Chartwells on campus. Charlotte deployed 30 to 40 robots for on-campus food delivery.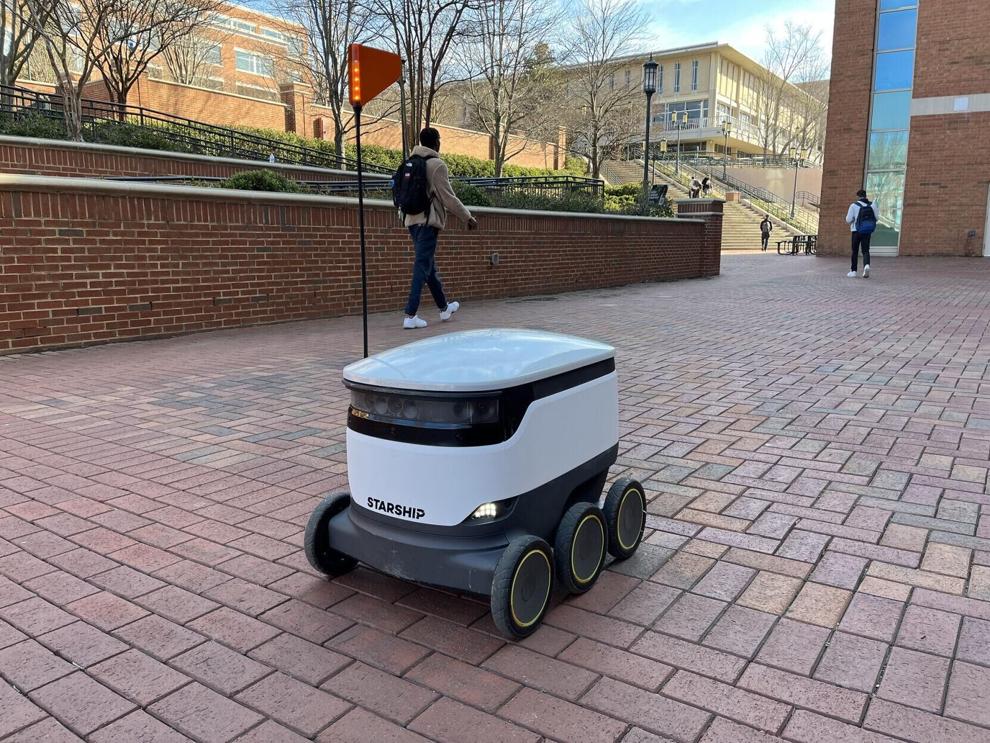 Charlotte protests police brutality following the death of Tyre Nichols
Dozens peacefully marched through Uptown Charlotte on Jan. 28, protesting police brutality following the death of Tyre Nichols. 
The protest came a day after the release of the bodycam footage of Tyre Nichols' arrest on Jan. 7. Memphis Police (MPD) pulled Nichols over for an alleged traffic violation after taking pictures of a sunset in Memphis, Tenn. The confrontation was captured in a video where MPD beat Nichols for three minutes while screaming profanities. Nichols passed away on Jan. 10, after spending three days in the hospital. 
UNC Charlotte's department chairs of Urban Youth and Communities Studies, Susan Harden and Shamaiye Haynes, along with a few of their students, organized a Feb. 15 campus march to honor Tyre Nichols.
UNC Charlotte student carjacked at gunpoint in Lot 5
A UNC Charlotte student reported a carjacking at gunpoint in Lot 5 on March 23.
The suspect in the carjacking at UNC Charlotte's Lot 5 was arrested on the evening of March 23. 
According to the Mecklenburg County Jail, Williams was charged with possession of a stolen motor vehicle, possession of a firearm by a felon, felony possession of cocaine, possession of drug paraphernalia, carrying a concealed weapon, robbery with a dangerous weapon, possession of a firearm on educational property and misdemeanor larceny.
UNC Charlotte completes the April 30 remembrance memorial
After four years, the April 30 constellation garden memorial to commemorate the deaths of Ellis "Reed" Parlier and Riley Howell is complete.
The $2 million memorial was designed, installed and constructed by TEN X TEN, Hypersonic and Susan Hatchell Landscape Architecture. 
The tubes, at the six points, are interactive with touchpads. People can touch the tubes, and the memorial's lights will glow brighter. The more people interact with the structure, the brighter the lights glow.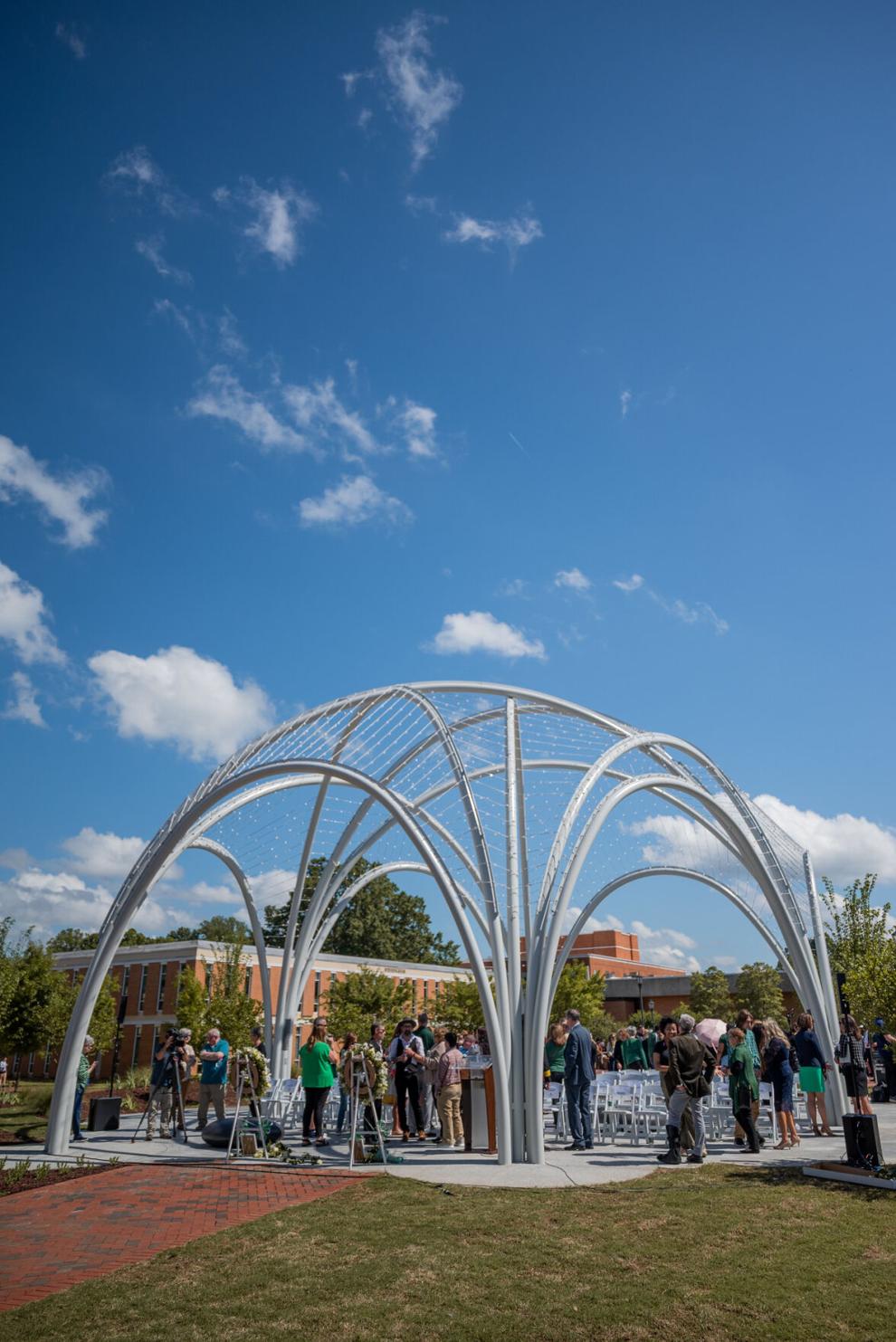 The light animations will play 365 days a year from dusk until dawn. The animations will be different on April 30, Oct. 2 (Parlier's birthday) and Dec. 13 (Howell's birthday).