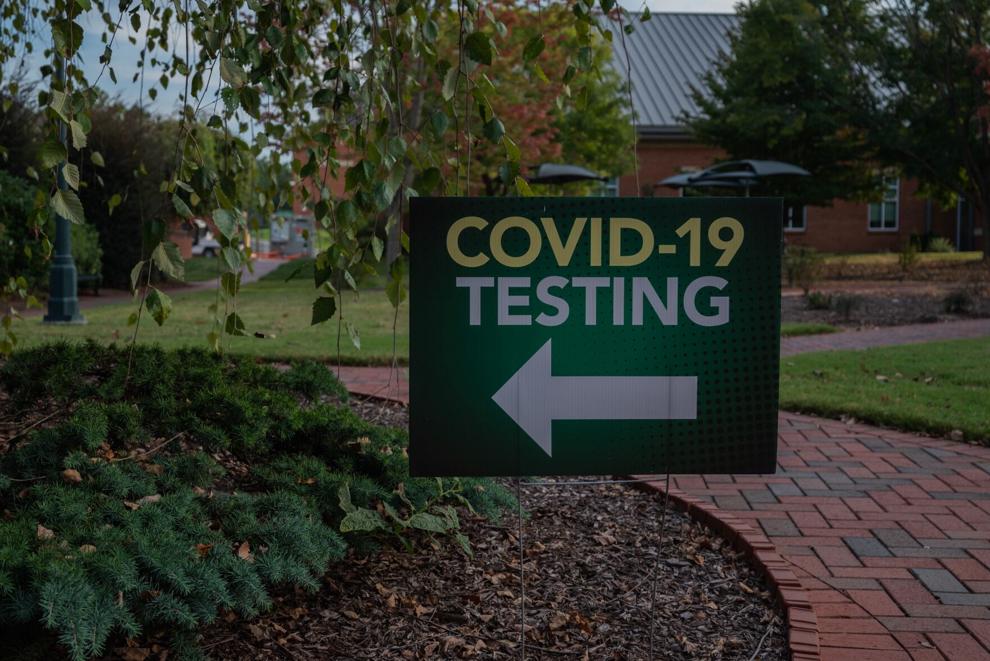 Fall 2021 is the first semester of full operations since the beginning of the pandemic, and Covid-19 has not affected normal university operations.
As of Tuesday, Sept. 28, UNC Charlotte has 83% of residential students vaccinated, 78% of total students with an on-campus presence are vaccinated and 88% of total employees with an on-campus presence are vaccinated. In comparison, UNC Chapel Hill has 93% of students vaccinated, 68% of East Carolina University on-campus students are vaccinated and 58% of all Appalachian State University students are vaccinated.
Unvaccinated face-to-face students, faculty and staff are required to participate in testing, except proof of vaccination. In addition, all unvaccinated non-residential face-to-face students, faculty, and staff are required to participate in weekly mitigation testing either on campus or submit the results from an off-campus testing location. Vaccination proof for UNC Charlotte requires a photo of the vaccination card to be uploaded, which is then examined by experts for authenticity.
UNC Charlotte further focuses its efforts on providing students, staff and faculty with numerous comprehensive resources to protect from Covid-19. Since the pandemic, UNC Charlotte has put the "Niner Health Check" into place, a daily survey for students, faculty, and staff to monitor their symptoms and health status. UNC Charlotte has also dedicated multiple testing sites on campus in addition to contact tracing.
Since July 2020, 69,241 COVID-19 tests have been administered on campus, including mitigation and athletics and those who have been tested multiple times. Of that number, 1,225 have returned positive, leading to a positivity rate of 1.7%.
Tests provided on campus are available to both students and employees that have been evaluated and directed by the Student Health Center or their own health care provider to be tested. The Niner Nation Cares website says that the university required all unvaccinated face-to-face students to be tested before the beginning of the semester. Proof of vaccination was the only way to be exempt from that requirement. During the semester, there is no cost for testing for students and employees who are symptomatic or have been in close contact with someone positive for Covid-19. At this time, there is no on-campus testing for antibodies.
UNC Charlotte has also enlisted a team of researchers to design the predictive wastewater-testing program that has since received national recognition, including being on the front page of the New York Times. The wastewater testing has been found to show evidence of the presence of COVID-19 prior to the feeling of symptoms.
UNC Charlotte has also received recognition by the American Association of State Colleges and Universities as the 2021 winner of the Excellence and Innovation Award in the Urban Category for its Covid-19 response effort.
Other partners of UNC Charlotte include Atrium Health who has provided Covid-19 vaccine clinics on campus.
Through these efforts, UNC Charlotte has been able to maintain an infection rate below the county average and afforded the opportunity to have a "normal" fall semester.
As of Thursday., Sept. 30, there have only been four Niner Notices indicating Covid-19 clusters that have been identified since Aug. 30, 2021. These Niner Notices include both clusters on and off campus.
The Niner Times conducted a survey regarding students' thoughts, feelings, and concerns at UNC Charlotte in terms of Covid-19 protocols and protocol enforcement.* In this survey, it was found that 70.6% of the respondents believed that more than half the students in their in-person classes wear masks properly by covering both their nose and mouth. According to the respondents, 64.7% believe that all of their professors enforce social distancing and properly wearing masks. 58.8% of respondents feel safe from Covid-19 in their in-person classes, while 58.8% feel safe from Covid-19 in common areas such as dining halls, Student Union and the UREC. 64.7% of respondents believe that University protocols are adequate, while 23.5% believe they should be stricter, and 11.8% believe they should be more relaxed.
*Due to a limited sample size, the survey results are not representative of the entire UNC Charlotte population.