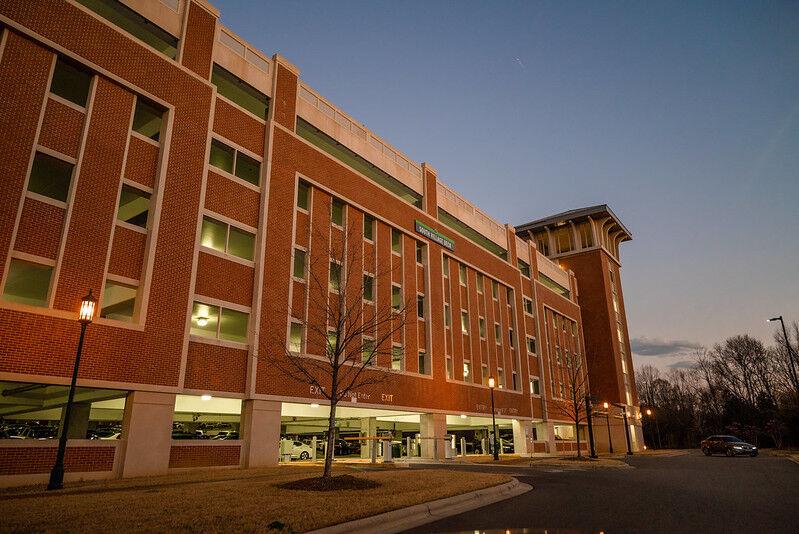 UNC Charlotte Parking and Transportation Services (PaTS) offered a parking refund to those who qualified for Jan. 1-Jan. 23 when the University was scheduled for two weeks of online classes. 
"There was a limited campus population living on campus," said Doug Lape, director of PaTS. "Any faculty, staff or student who was not on campus [and] who did not park on campus at any point during that period of time, would be eligible for a refund."
Jan Mullmann, business manager of PaTS, explained why the refund was instituted. 
"We want to help students, faculty [and] staff," said Mullmann. "We realize if they weren't here, that the complaint we get is, 'I shouldn't have to pay if I'm not there.' So, we were thinking, 'How can we be fair?' 'How can we do something for these people because the University made the decision not to come back until later in January?' 'How can we help those people?'"
PaTS offered a form via email for students, faculty and staff to complete indicating their applicability for the refund—the refund request form closed on Feb. 22 at 5 p.m. 
"We set a deadline, so that gives us an opportunity to process the refunds because it's a manual process, and it's going to take a lot of time," said Lape. 
The refund affects most students, faculty and staff. According to the refund form, "the following permits are eligible for a partial refund: Standard, North Deck, Lot 6A, Lot 27, Motorcycle and Night." Lape said that temporary permits will not be given a refund. 
As of Feb. 22, the total count of refund requests was a little under 6,200 and will change by the deadline, according to Lape.
The refund process is conducted manually. It goes through an intense process of checks and balances, ensuring that each person's mathematical calculations are accurate and correct. 
"What happens is the request comes into a spreadsheet," said Lape. "And then we have folks who review that spreadsheet. They will go through and bring up each of the faculty, staff or student's accounts, confirm that everything looks good, confirm that it's accurate, and then that will get passed on to Jan's folks to start to do the entry. Then there is a check and balance on that entry. There is also a check and balance at the end of all of the refunds to make sure that the credit cards were properly processed." 
The business department will work on processing the refunds throughout March. 
According to the refund form: 
"If you paid for your permit online with a credit card, your refund will be credited to the same credit card used for the purchase. 
If you paid for your permit with a credit card in the PaTS office, we will notify you to come into the office with the same credit card to process the refund.   
If you paid for your permit by cash or check, your refund will be credited by direct deposit. If you do not have direct deposit set up, a check will be mailed to your permanent address on file.
Any outstanding payments owed to the University, including citation fees, will be deducted from your refund."
For faculty and staff, the format they paid for parking will be the format in which their refund will be returned to them. If they paid via payroll deduction, the funds will be returned via payroll deduction. Like students, if they paid via credit card, it will be returned to the same credit card. 
There was a notice released about delaying the purchase of a parking pass. According to the Dec. 31, 2021 Niner Notice, "Those who do not plan to be on campus until Jan. 24 should delay purchasing a parking permit." 
"I think people did wait until that time to make sure," said Mullmann. "Because we've seen before we're going to resume classes on this date and then it gets pushed back. They purchased when they needed it." 
During the 2020-2021 year, with COVID-19, PaTS issued prorations for parking permits. Since then, Lape said they have gleaned some valuable knowledge to apply to the future. 
"And that was a lesson from experience we learned last year when we started up in the fall," said Lape. "Then the University pulled back again because [COVID-19] flared back up. We're like, 'We don't want to do that ever again.' So that's why we said, 'Let's wait and see. Let's be hopeful that we're coming back on [Jan. 24].' We also changed how we prorate the permits this year based on what we went through last year. We prorate those on a routine schedule right now. So that means, if you wait, you don't necessarily pay the same amount. It depends on the month. So it makes more sense to hold off and see what happens."