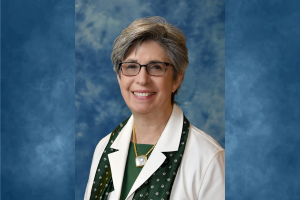 On Aug. 30, 2021, Provost Joan Lorden announced her decision to retire from her position in June of 2022. She has been with the university as the provost and the vice chancellor for academic affairs for 18 years. On Sept. 16, Chancellor Sharon Gaber announced a 20-member committee in place to oversee the hiring process for the new provost and vice chancellor for academic affairs. 
According to the University Leadership website, Lorden serves "a role in which she provides leadership and oversight for academic and research programs, enrollment, academic support, and information technology."
Her primary reason for retiring is to have more time to herself. However, she also felt it was the right time to make this shift, considering recent changes in administration and drafting of the university strategic plan. The strategic plan is a map of what the university sees as the future for the university as a whole. According to the Inside UNC Charlotte website, the plan was crafted in April 2021 and has been approved since Oct. 2020. Lorden was on the committee to create the strategic plan. 
Before being hired as the provost and vice chancellor for academic affairs, Lorden was the "associate provost for research, at the University of Alabama, Birmingham from 1995-2003," according to an oral history interview with William Jeffers. Lorden was hired at UNC Charlotte in 2003 as the provost and vice chancellor of academic affairs. Since then, she increased graduation rates and created many new degree programs for UNC Charlotte. According to the University Leadership website, Lorden has led many new initiatives for the university, including but not limited to the "the Institute for Social Capital, the Levine Scholars Program, and the School of Data Science."
In an interview with the Niner Times, Lorden discussed her accomplishments over the course of her career. She is responsible for "creation of the Office of Undergraduate Education and University College, the development of the college of arts and architecture, the development of a lot of degree programs, a lot of focus on student success and improving graduation rates," Lorden said. "I established the graduate student support plan that provides tuition support for graduate students. In addition, I make recommendations for the retention, promotion and tenure of faculty members." According to the University Leadership website, "Lorden has championed community engagement, supporting the development of a Civic Action Plan for the university, establishing the Bonnie Cone Professorship in Civic Engagement, and reorganizing the Office of Metropolitan Studies into the Office of Urban Research and Community Engagement." 
When asked, of all of her accomplishments at UNC Charlotte, what she was most proud of, Lorden said, "I think it's kind of a toss-up between the growth of the graduate programs because that's been a really big story and the improvements in undergraduate student graduation rates."
After retiring, Lorden wishes to take advantage of her time and decide to travel for fun, pending Covid-19 restrictions and protocols. During her time here at the university as the provost, she had the opportunity to work with many different people and travel to other colleges and universities. One is located in South Africa. "The programs that I visited while I was there were really, really fascinating because getting to see a country with a history like South Africa's that is trying to emerge from this history of apartheid and seeing the consequences of that," Lorden said. "I mean, it's just so physically present. You know what the word apartheid means, but seeing the consequences of what is presumably a post-apartheid era is really kind of startling.
Lorden recalls her time in South Africa as a learning experience. 
"It's an immensely beautiful place, but the struggle of the country is still pretty close to the surface. So listening to the people there talk about the country. You know we talk about race here, and people talk about race in different ways in different parts of the world. So it's really intriguing to see that and I think for the students to go to a place like that and to have an opportunity to interact with other students and people in a very different country. Being able to see that through the eyes of the students was also really intriguing."
"I think one of the things that has been a driving force for me here at this university is that the mission of the institution to be a place of access and to be a place where so many students are first-generation college students or low-income college students," Lorden said. "I mean, that's been a mission that I resonate with because I was a first-generation college student. But my parents were very committed to education and so, to be able to look at this university and see the way we've been able to grow and the way we've been able to offer terrific opportunities to large numbers of students who, in some sense, were like me coming to college without a lot of resources and without a lot of family background in higher ed. That has really been motivating for me."