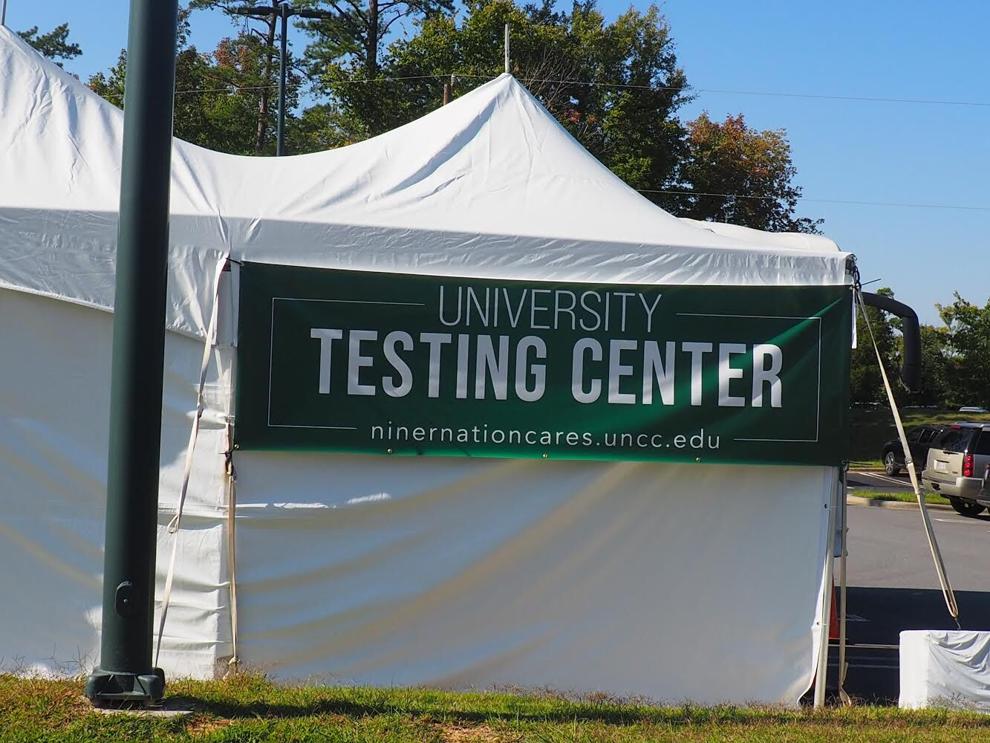 On Jan. 3 at 2 p.m., the Student Government Association (SGA) hosted a Town Hall to answer any questions students may have regarding the Dec. 31 Niner Notice announcing the two-week virtual start to the spring 2022 semester.
The Town Hall was hosted by Student Body President Dick Beekman and the Dean of Students, Christine Reed Davis, via Zoom. The pair answered clarifying questions and concerns about campus functionality during the two weeks of virtual learning.
"We are trying to keep our community safe and healthy," said Davis.
The announcement of the virtual transition came through Niner Notice on Dec. 31, 2021. The notice stated that in-person classes are delayed until Monday, Jan. 24, due to the rise of COVID-19 cases and the introduction of the Omicron variant.
"I know it is difficult and frustrating. I am a student, and I am not thrilled with having to attend classes online, but sometimes unforeseeable challenges arise and are out of our control. We are doing everything we can to make a normal and safe semester," said Beekman.
In this transitional period, University offices and support services will be open, and some will potentially have limited operating hours.
In addition, both residential and non-residential students are encouraged to delay their return to campus until Jan. 19-23. Students who delay their move-ins to on-campus residences will receive a credit to their student account. Meal plans will also be handled in the same manner. However, parking passes will be handled differently as there are difficulties with partial refunds.
"We encourage students to not purchase parking passes yet and instead wait until returning to campus in-person," said Beekman.
If a student already has a parking permit, they will receive an email later in January outlining possible refund amounts and timing.
If a student delays their move-in, professors should accommodate by not providing residential undergraduate graded assignments or tests and permitting an excused absence, but only if they are moving in between Jan. 19-21. Professors can still assign non-residential and residential students who have already moved in assignments on those days.
Students who will need these accommodations should speak directly to their professors to be sure they will be granted.
Also, during this time, men's and women's basketball will be conducted without spectators except for a limited number of participants' family members. Ticket holders will receive refund information in the coming days. Other events scheduled before Jan. 24, will be postponed or moved to virtual delivery.
Before returning to campus, all students will either need to provide documentation of vaccination and booster, if eligible or provide a negative COVID-19 re-entry test. These new protocols were announced in the Niner Notice on Dec. 23.
The University encourages students and staff to receive vaccines and booster shots. These will be available on campus every Thursday and Friday via a collaboration with Vax Van. Both re-entry and mitigation testing begin Jan. 4-28 for residential students and Jan. 31 for off-campus students.
According to the Niner Notice, re-entry and mitigation testing must take place on campus; however, Beekman notes that Emergency Management Services can be flexible if there is a special mitigating circumstance.
As the transitional period nears the end of the two-week date of Jan. 24, the University will reassess the situation to see if the date should be extended. This extension is dependent on the logistical talks that the University is having internally and with the UNC System and other health care officials.
"Situations change constantly. Check Niner Notices frequently as what you hear one day or one week is not the same, and this can be frustrating if you are not up to date on information which can lead to difficulties of misinformation," stated Beekman.
"This is not a lack of transparency, but rather an evolution of information," added Davis.
If there are any questions or concerns, Beekman, the rest of the SGA and Davis are willing to answer them to the best of their ability or encourage the consultation of Emergency Management Services.
"Dick is the best source of information for students as he attends most meetings," said Davis.
According to Davis and Beekman, the majority of students have been perceptive of the idea of having a delayed start.
"I am grateful to have great students and student leadership and am excited to come back to a more in-person experience," concluded Davis.
Recently, other universities that are a part of the University of North Carolina System schools have also chosen to delay classes, such as UNC Asheville, while others like Chapel Hill have delayed making a final decision on the delivery of classes.
These decisions come in light of the new Omicron variation of the COVID-19 virus, which is highly transmittable. On Monday, Jan. 3, the North Carolina Department of Health and Human Services reported 12,989 cases of COVID-19 and 31 reported deaths due to COVID-19.