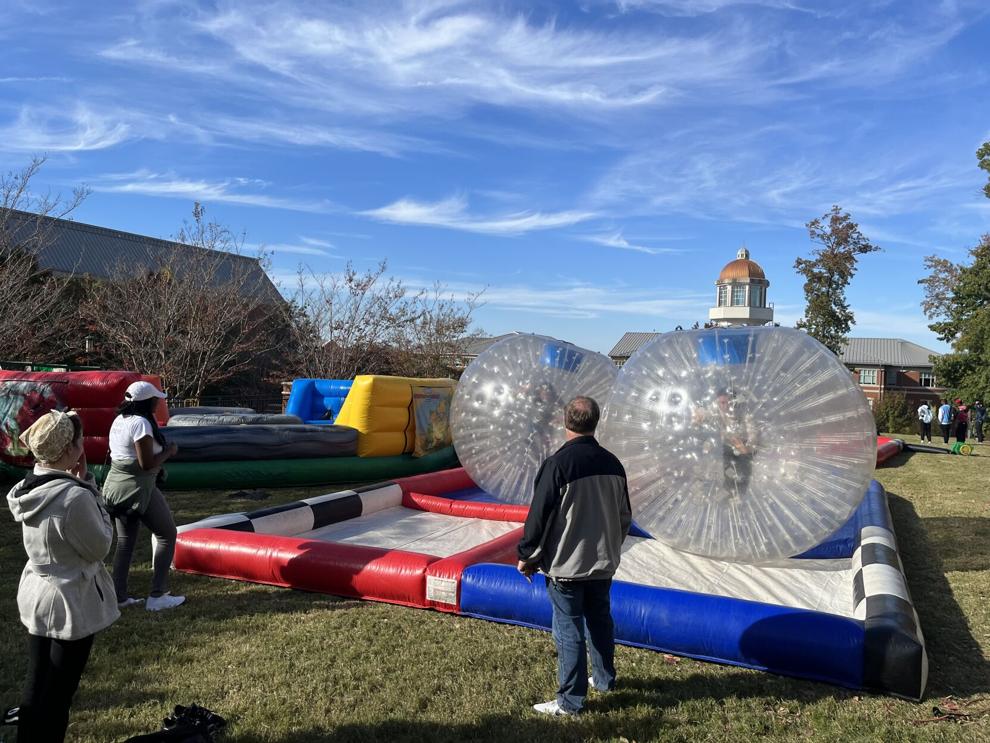 UNC Charlotte students celebrated the Homecoming Palooza with live music, dancing and festivities amidst Niner Nation Week on Thursday, Oct. 20. 
Hosted by Charlotte's Student Alumni Association and the Coordinator of Early Engagement Kayleigh Hand, the Homecoming Palooza took place on the star quad. 
"It was just an event to get people excited. We had inflatables, we had food and we had student groups perform," Hand said.
Students also engaged in activities such as human hamster balls, an inflatable obstacle course and games of spikeball. The campus event had free hot chocolate and 49er apparel available for attending students.
The event hosted a student showcase, which featured a variety of student performers and artists. Hand contacted hundreds of organizations for the event.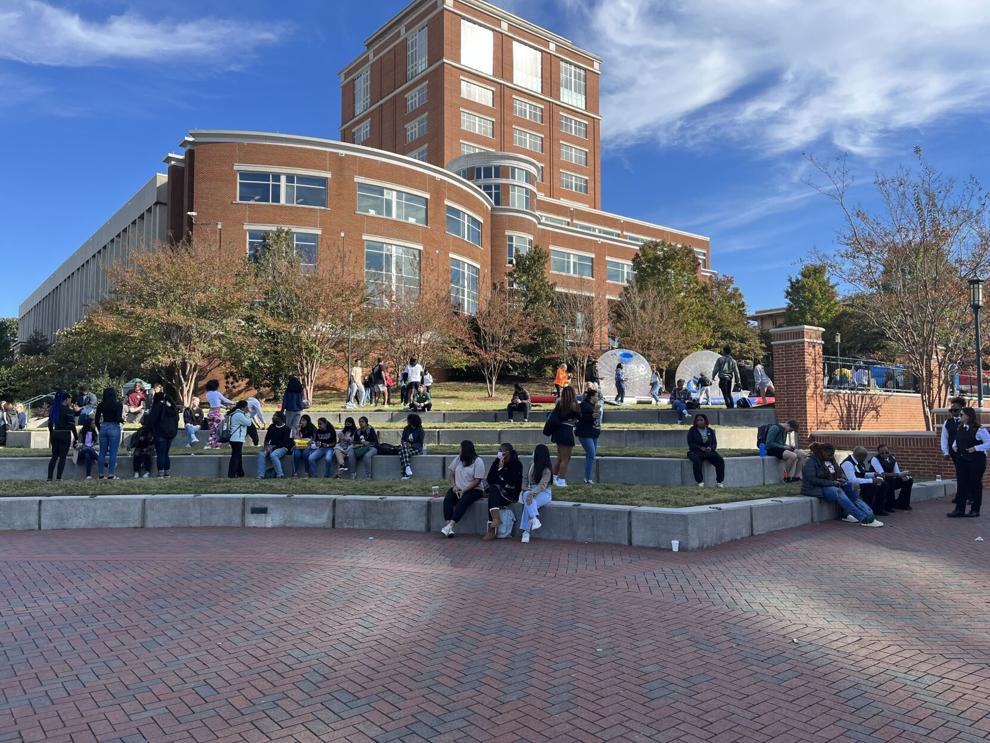 "I went through all 400 organizations on campus and got their emails off of there, and then I emailed them individually asking if they would like to perform," Hand said.
One performing act, Mu Tau Chapter of Alpha Phi Alpha Fraternity Incorporated, the first black Greek-letter organization, shared their choreographed dance routine at the event.
One member, Shamar Barnes, shared how the event provided a platform to share his passion for music and dance. 
"Sometimes when we do our community events and volunteer, we might find time to start performing a bit, but it's not necessary," Barnes said. "But sometimes the music starts playing, and the vibes start going, and we have a dance to this song, so we might as well do it."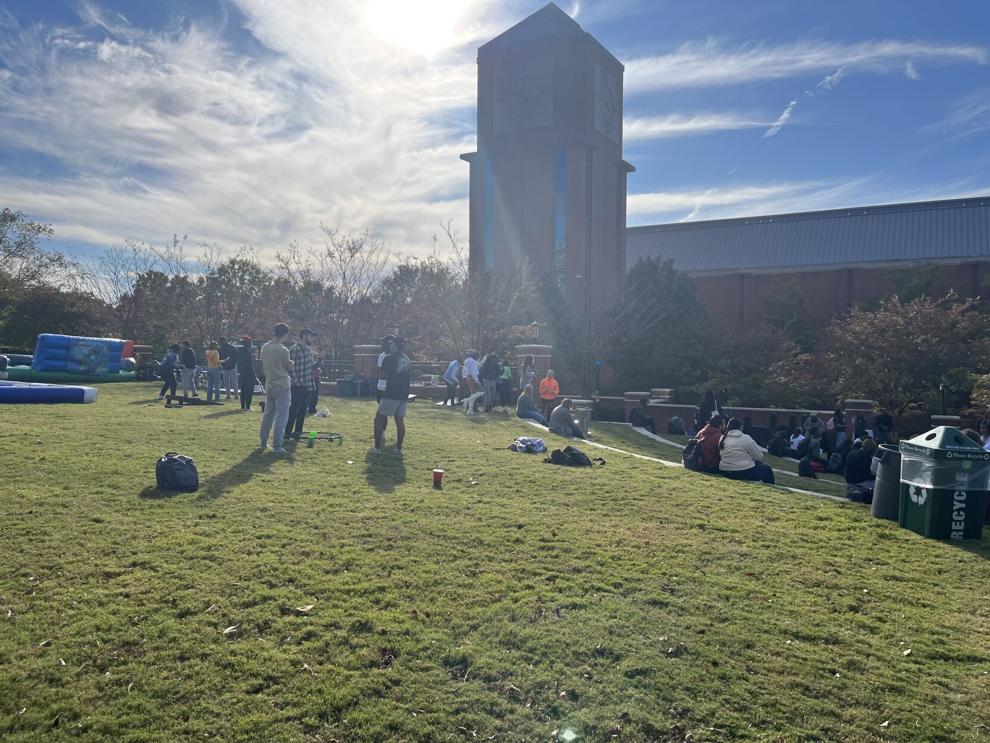 Mu Tau attended the event to elevate the campus community's spirit. 
"The basis of us being here was to help serve in this event and help serve the community at UNC Charlotte," member Jeff Carter said. "We love everything we do coming out here to see the student body and working together to make the campus better."
Hand said that she hopes the event will continue for years to come. "This is our inaugural event, and we're hoping that it continues and next year we'll make it even bigger. I did not order enough food or t-shirts or anything, so next year, I'm going to double my quantities."