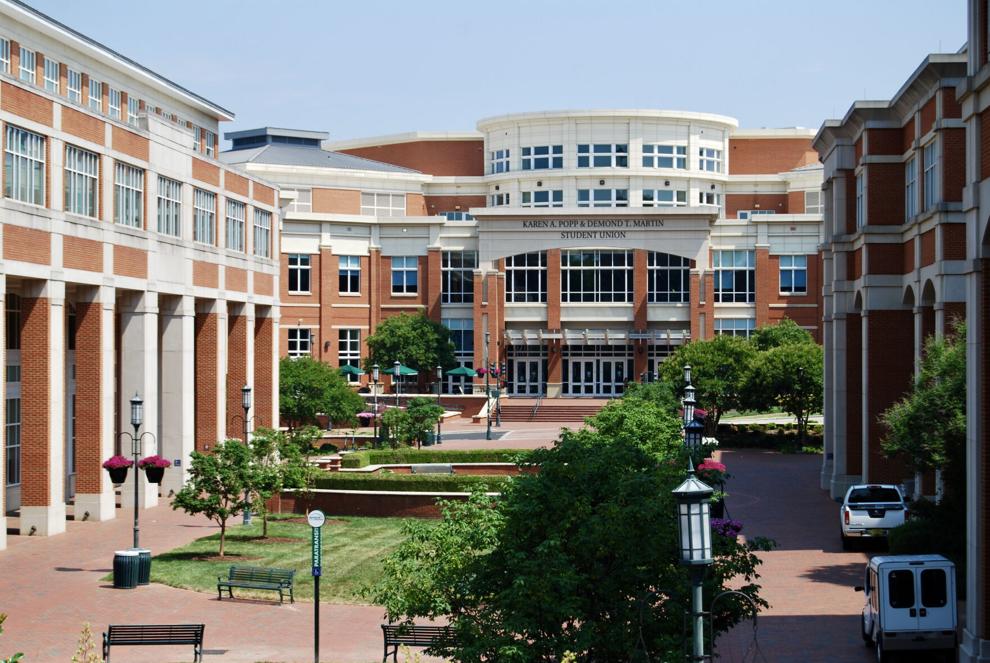 The Native American Student Association (NASA) is geared towards spreading Indigenous culture at UNC Charlotte.
On Monday, Oct. 11, millions of people came together to celebrate Indigenous People's Day and shed light on the culture and history of Indigenous people. UNC Charlotte third-year and President of NASA, Page Freeman, is dedicated to spreading Indigenous culture and appreciation throughout the UNC Charlotte campus.
The University held a small service for land acknowledgment for Indigenous People's Day. Freeman states that "the purpose of this holiday is to shift focus away from Columbus and pull the focus back on celebrating and appreciating Native American history and culture."
NASA was founded in 2014, but the organizations' activeness has been rocky since then. The organization was inactive in 2018, then active in 2019. Freeman expressed her goal to make NASA a permanent feature at UNC Charlotte when choosing her executive board members. "My executive board right now consists of our vice president, who is a fourth-year, and the rest of the executive order are first-years," said Freeman.
With the resurgence of NASA, Native American students have been able to reconnect with each other and create a safe space for their cause.
The organization focuses on spreading Indigenous culture and creating awareness about Indigenous people on campus. "We want to provide a safe space for Native students to come together and just be students because sometimes these they can be seen as the token native, so I want this to be a space where Indigenous students can be themselves," Freeman said.
Freeman grew up in Pembroke, where more than 90% of the population is Native American, the home of the Lumbee Tribe of North Carolina. "Going from a place where I was one of about 5,000 Native Americans to one of 30,000 students, it was a culture shock," Freeman said. Her transition to UNC Charlotte "ignited a fire in her" to share Indigenous culture with her peers and her community.
NASA aims to spread Indigenous culture across UNC Charlotte. "From powwows to beadwork to books to podcasts, to traditional foods that we eat, to gathering things, and just everything. I want to inform, because I feel like across the board, there's a lack of information when it comes to Native Americans and people often view us in a past tense," Freeman said.
According to Freeman, a powwow is a large gathering of Native American people where there is dancing, vendors, food, a master of ceremonies. It aims to celebrate the essence of being Native. During these gatherings, people will dress in traditional Native regalia. One example is the jingle dress, a cloth dress with 365 jingles on it to represent each day and is worn to celebrate new beginnings. The Lumbee tribe holds two powwows a year, while the Gathering of Nations is one of the biggest powwows in the United States.
For Native American Heritage Month in November, NASA plans to hold one consistent event throughout the entire month. "We're going to have a weekly talking circle every Monday night in November. A talking circle is essentially a less formal version of sharing circles which elders often use during meetings which are considered sacred by Native American communities," Freeman said. These talking circles aim to provide a safe space for students to share their thoughts and emotions without the fear of being judged. Freeman states, "In the circle, everyone is equal, everyone belongs, and everyone's points and opinions are valid. The intention of it is to come in with open hearts and understand and connect with one another."
The consecutive talking circles will each focus on a different topic. The first night is going to be about being indigenous at UNC Charlotte and the impact that has on Native students being away from home. "The second night is going to be about the murdered and missing Indigenous women and girls epidemic that has taken over the nation and Canada," Freeman said. The third night is about Native American mascots and their impact on Native youth and their mental health.
The fourth night is about mental health in Indigenous communities and creating a safer space for Native people to express their emotions.
According to Freeman, most people identify with the tribe that they have a registered card with, but Freeman herself identifies with three Indigenous tribes: Coharie, Waccamaw Siouan and Lumbee. "I see myself as a mixture of these three tribes, and I feel like they represent a different part of me individually," Freeman said.
NASA's motto is "We are Strong. We are Resilient. We are Still Here. We are Indigenous." which lends itself to representing Indigenous culture and history. "I feel like as Native Americans, it's something that we've developed over time because we've faced so many challenges for just being who we are. And yet we pick up and carry on regardless of what people throw at us to hurt or hinder us, we continue," Freeman said.
For more information about this organization and its events, visit their Instagram @unccnasa.