A Chinese spy balloon flying over the U.S. was spotted over Charlotte on Feb. 4. As of 2:30 p.m. EST, the U.S. military has shot down the balloon off the Carolina coast.
The balloon was first seen on Feb. 1 in Montana and was moving eastward. U.S. officials monitored the balloon and originally decided not to shoot it down due to debris and civilian safety concerns. U.S. officials noted that the balloon payload was the size of two to three school buses, while the balloon itself was much larger.
According to U.S. officials, the balloon is meant for surveillance, despite explanations given by Chinese officials, and it violates U.S. airspace and international law. 
"We know that it's a surveillance balloon, and I'm not gonna be able to be more specific than that. And we do know that the balloon has violated U.S. airspace and international law, which is unacceptable, and so we've conveyed this directly to the PRC at multiple levels," Brig. Gen. Pat Ryder, Pentagon press secretary, said in a press conference on Friday, Feb. 3.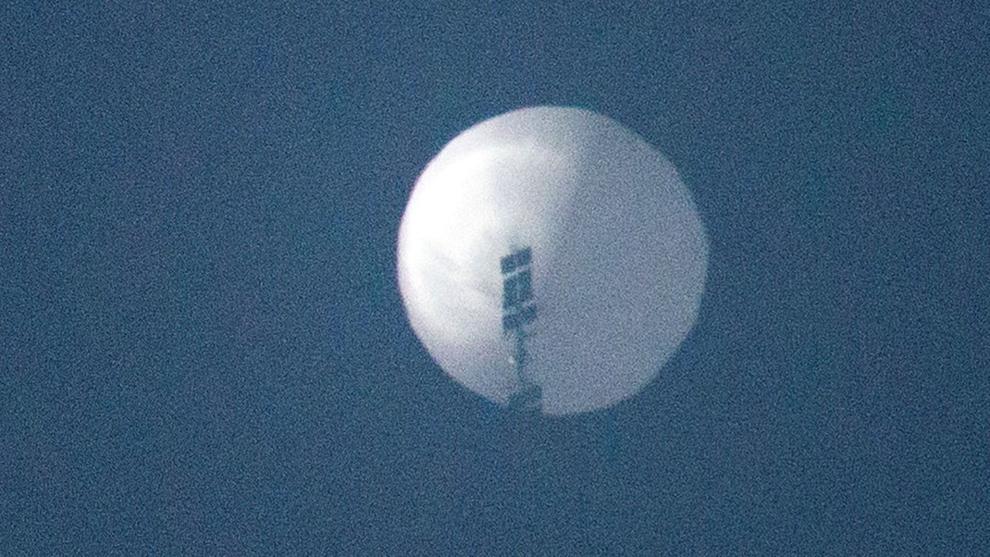 China said on Feb. 3 that the balloon was a civilian airship "used for scientific research such as meteorology" that strayed from its original course. Chinese officials also said they regret the balloon's violation of U.S. sovereign airspace.  
Secretary of State Antony Blinken was set to visit China during the weekend, but the trip has been postponed due to concerns regarding the balloon and China's intentions.
The spy balloon incident comes three months after a joint meeting with President Biden and President Xi Jinping of the People's Republic of China on Nov. 14, 2022.
"As the leaders of our two nations, we share a responsibility, in my view, to show that China and the United States can manage our differences, prevent competition from becoming anything ever near conflict, and to find ways to work together on urgent and global issues that require our mutual cooperation. And I believe this is critical for the sake of our two countries and the international community," said President Biden in official footage posted on Instagram from their November meeting.