On Tuesday, Feb. 1, 2022, Chancellor Gaber announced that with an anonymous donation of $10 million, the University will begin construction on a three-acre outdoor complex that will provide space for student gatherings, including tailgating football games.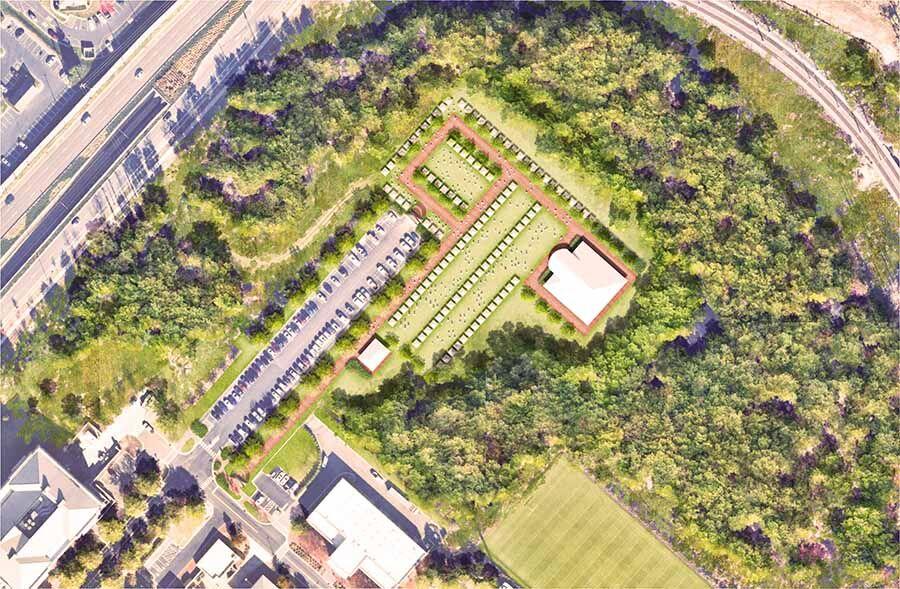 According to Inside UNC Charlotte, the Student Outdoor Event Venue and Tailgate Park will open in time for the fall 2022 football season. 
In an interview with the Niner Times, Student Body President Dick Beekman spoke of his excitement about the announcement. "In all of my time in student government, one of the most consistent complaints or concerns from the student body has been that we need a better tailgate area, we need a more permanent tailgate solution, and we have gone back and forth between Athletics, Student Affairs and the Greek Life office trying to find a permanent solution."
"When I heard that we were able to find a private donor who generously was willing to put up this money, I was absolutely ecstatic that we're finding a long-term solution to this that's going to be great for students and great for the game day environment," said Beekman. 
This announcement comes after the Charlotte 49ers accepted an invitation to the American Athletic Conference (AAC). 
"As the Charlotte 49ers prepare to join the AAC, this facility will help us sustain momentum for becoming a nationally recognized institution," said Chancellor Gaber in Inside UNC Charlotte.
Beekman anticipates an increase in student tailgating and game attendance due to this development. "The location being right next to the stadium is key. For students to be able to easily get to the stadium after their tailgating experience, we'll ensure that we're able to keep a lot of them there," said Beekman.
"I know athletics had concerns about the previous location with how close it was to North Village, and a number of students might show up at the tailgate but not end up at the game. So this is really going to help with that. I also think that the product Coach Healy puts on the field is also going to help with that. When the stars align, I think that attendance is really going to take off.
The donation process involves matching potential donors with their passions and interests. "They almost play matchmaker between donors and their interests. It just so lined up that they were able to find a donor that's passionate about student affairs and athletics," said Beekman. 
Beth Crigler, the associate vice chancellor of development, spoke with the Niner Times about the donation process for this project and others like it. 
"Development is responsible for fundraising. We have a Development team, and we solicit and build relationships with alumni, parents, faculty, staff, corporations foundations, and community leaders. Development is a part of Advancement and raises money for everything within the University, including Academics, Athletics and Student Affairs. Under Student Affairs are things like the Jamil Niner Student Pantry, the Student Emergency Fund, Student Health Center, UREC, and anything that doesn't fall nearly under a college, school, or Athletics." 
"The process is very donor-driven. The technical term is 'donor-centric fundraising," said Crigler. "We have some donors that are scholarship-focused, or some may come to the table only because they had an experience in their life with a mental health issue, and they want to support students in that. Then we try and match their passion with whatever the need is."
"This particular donor really wanted to focus on something for students, so for this person, it was a well-rounded experience. What helps students have that wonderful experience where they're always thinking fondly of the University? There are millions of things to think about what students do outside of the classroom," said Crigler. 
"I learned early on in my time in student government that this position is one where you don't reap the benefits of what you sow. I realized that when I met this guy, Dave Craven, who is now a state senator. He's a former student body president and showed up for UREC's opening, and that was years after his time. That's when it hit me, 'wow you don't really get to reap the benefits." said Beekman. "It's really inspiring from a legacy perspective that you get to see you've advocated for this need, and now future students are going to get to experience it."
"I will definitely be here and show up for that season opener and soak it all in. I'm really looking forward to seeing how students are enjoying it," said Beekman.