UNC Charlotte celebrated Niner Nation Week from Oct. 17 to Oct. 23.
Chancellor Gaber kicked off Niner Nation Week on Oct. 18 with an uptown celebration at the Truist Center Plaza. Gaber and a guest treated the attendees with lunch, snacks, UNC Charlotte gear and major giveaways, including Panthers and Hornets tickets.
Jennifer Matz, the senior director of engagement marketing, said, "We just wanted to get people out, say thank you, build their pride and say, 'Here, wear it proudly.'"
For students that could not make it to the in-person events, the University encouraged the Charlotte community to show some Charlotte pride. Examples of Charlotte pride were illustrated by flying a 49er flag, putting a Niner's sign in the yard, wearing green Niner gear, specifically on Wednesday, and spreading the word on social media.
Throughout the week, gatherings were held in different local restaurants such as Dilworth Neighborhood Grille, Cabarrus Brewing and Armored Cow. Alumni attended and received food, drinks and Niner gear there.
On Oct. 19, the homecoming pep rally occurred at the Halton Arena plaza. The Campus Activity Board (CAB) presented the 2022 homecoming concert featuring Lucky Daye.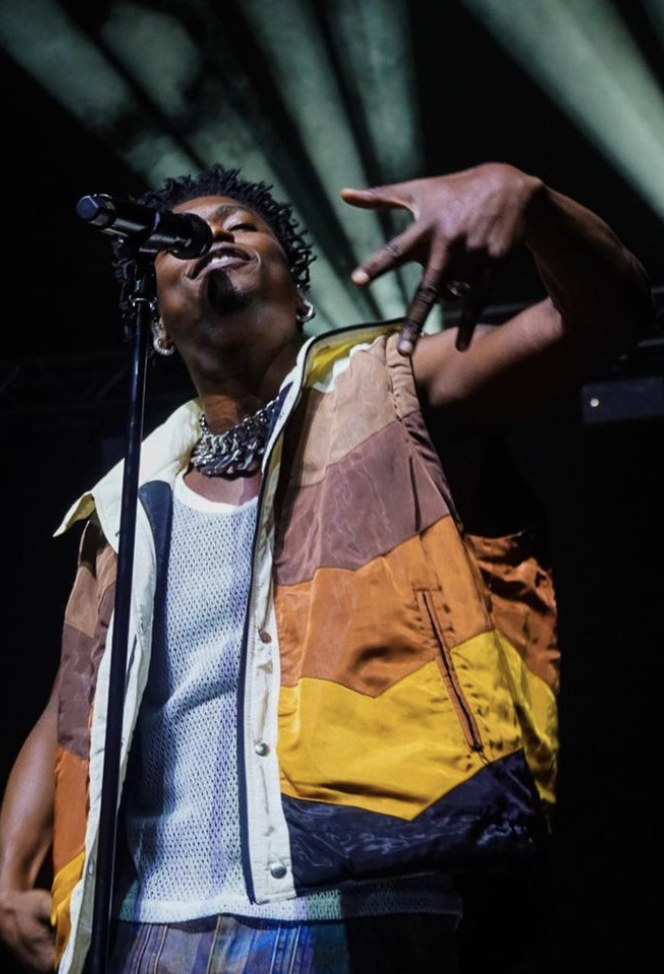 UNC Charlotte is now also hosting the 10 Under Ten Awards on Oct. 20, which was an awards ceremony recognizing the successes of alumni who have graduated in the past decade from the University. In addition, drinks and dinner were served to Niners who shaped their community and were acknowledged.
The Student Alumni Association had a Homecoming Palooza on Oct. 20 in the star quad. The event included inflatables and games, along with a talent show. In addition, they provided a variety of food, Niner swag, homecoming shirts and more.
The Black Alumni Chapter of UNC Charlotte celebrated the week by holding events such as its Excellence in Leadership Awards, the 2022 Welcome Reception, the Homecoming Sneakerball and the Sunday Jazz Brunch.
The Homecoming Friday Fest block party was on Oct. 21, located at the College of Health and Human Services and the College of Education plaza. They also enjoyed a selection of food, music and more the night before the homecoming football game.
Before the football game started on Oct. 22, students and alumni enjoyed the 49er tailgate village plus Oktoberfest at the Hauser Alumni Pavilion. They had 49er-themed food, a dessert station, a selection of alcohol and soft drinks, and 49er swag giveaways. Attendees played cornhole and giant Jenga. In addition, they received a surprise visit from the 49er cheerleaders and the Charlotte marching band.
Oktoberfest had many vendors for their alcohol selection, such as The Olde Mecklenburg Brewery, Glide, Sycamore, Cabarrus Brewing Co. and more.
"Homecoming has always been centered around a weekend, and it's like the homecoming game, and there's a few activities around that typically like on Thursday to Sunday. When our Chancellor came, she wanted to institute something that was an entire week and have it involve the city as well, so now we go from Monday to Sunday," Matz said.
The homecoming football game kicked off at 3:30 p.m. against Florida International University (FIU). During halftime, they announced the winner of the Golden Niner, Ra'Quan Leary. Ra'Quan is a third-year student at Charlotte and will pass the pickaxe on to the winner in 2023.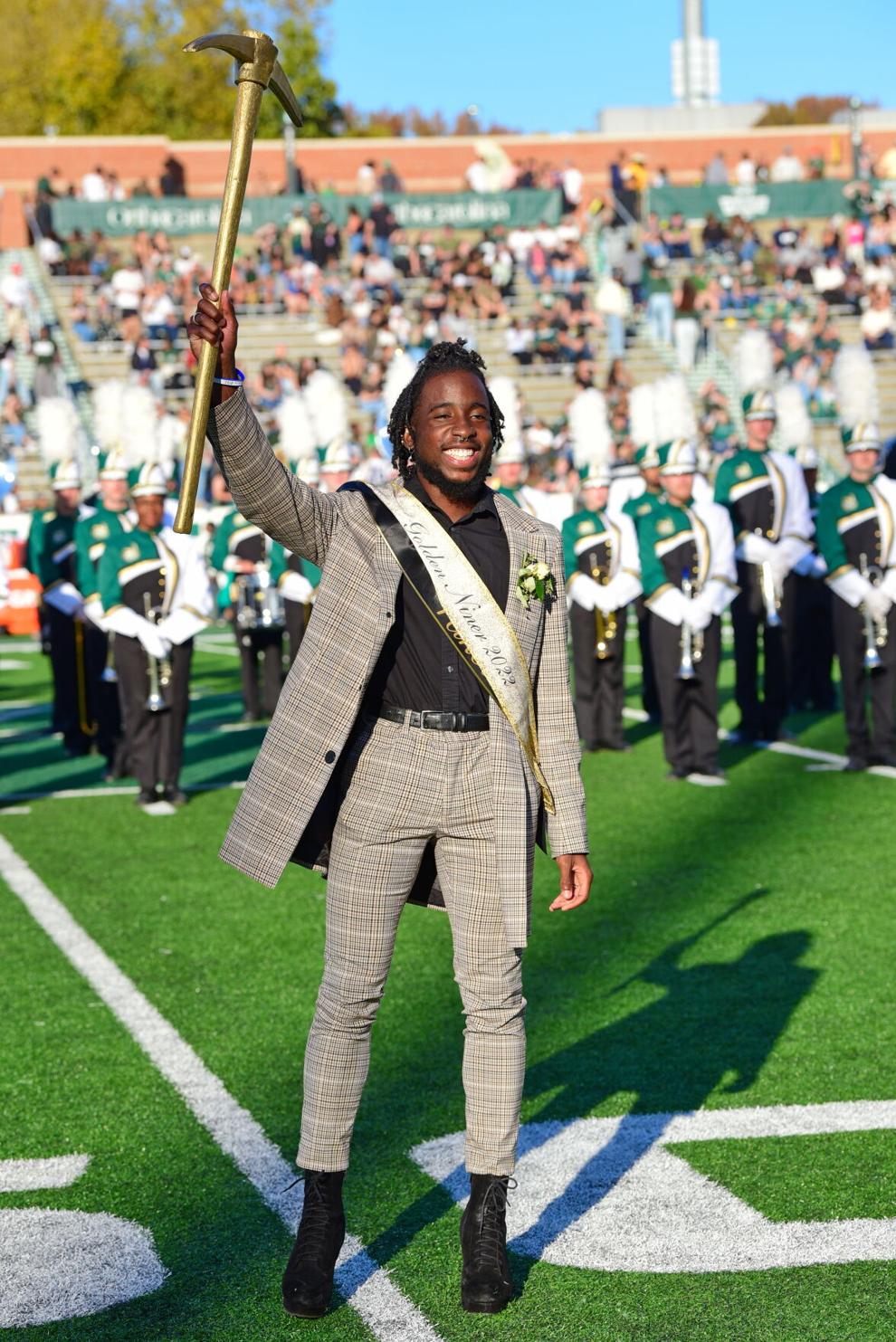 "We need to always continue to top ourselves in terms of fun activities and fun places and make it easy for people to get engaged," Matz said.
To complete the week, a Niner Nation Week Scavenger Hunt ensued to test an individual's knowledge of Charlotte.