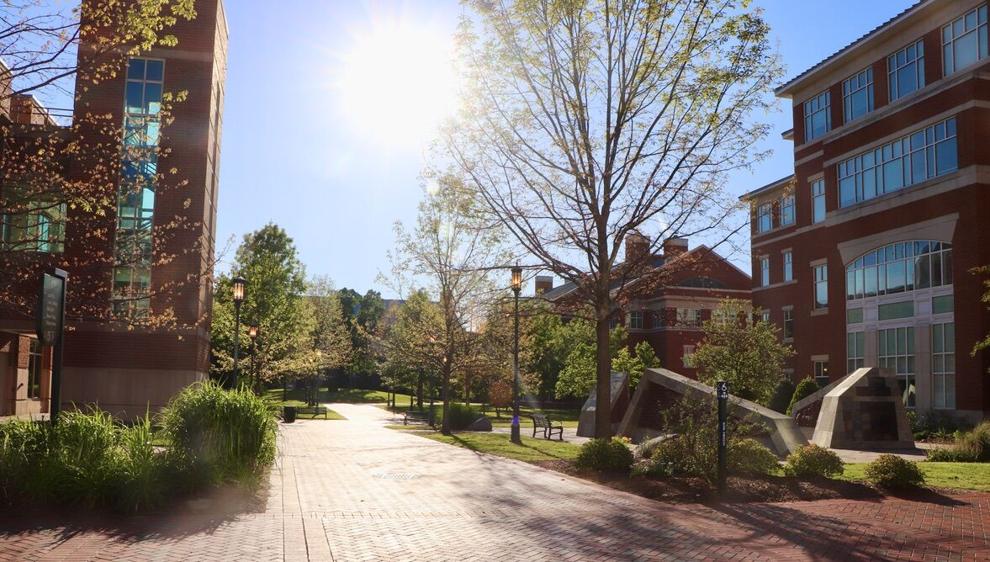 UNC Charlotte sets an enrollment record for the third consecutive year with 30,448 students for the fall 2021 semester. 
UNC Charlotte's Director of Undergraduate Admissions, Claire Kirby, describes the process of enticing new students to enroll at UNC Charlotte as being adaptable and consistently changing year to year. "Undergrad admissions have recruitment strategies that are refined each year based on what students are looking for and what they expect," said Kirby. The university offers numerous opportunities for prospective students to explore campus, accompanied by the involvement of active admissions counselors who are "trained to talk about a variety of academic programs and opportunities." Kirby describes the process of enrollment as a campus-wide effort. 
In an attempt to align UNC Charlotte's efforts with the ongoing pandemic, opportunities to engage on campus have continued to include in-person and virtual options. As stated on the Inside UNC Charlotte website, "The university offered 435 virtual visits with high schools throughout the year—a 70% increase over typical years—in addition to countless virtual fairs." WCCB Charlotte said the admissions "reached out via text, phone and email to admitted students to make sure they had all the information they needed to register for summer orientation, enroll in fall courses and join the UNC Charlotte community." 
In order to attract a diverse student population, Kirby says they "promote the most authentic version of Charlotte." To emphasize UNC Charlotte's diversity and inclusion, Instagram live panels are hosted that showcase students and faculty from supporting units throughout the university. Personal experiences of diversity within UNC Charlotte shared by participating students and educators are incorporated to engage with a diverse group of students. Kirby says that "it is very possible for students to come and feel like UNC Charlotte is embracing." 
Inside UNC Charlotte reported, "30% of new first-year students and 42% of new transfer students are first-generation college students." In addition, the university saw an increase in female freshmen students, with the percentage rising to 52%, alongside undergraduate students who identify as a part of the underrepresented minority coming in at 36%.
 The Honors College population grew to 6%, students obtaining STEM majors account for 34% of the freshman population and the graduate enrollment currently sits at almost 6,000 students—this being the largest number in the history of UNC Charlotte.  
Inside UNC Charlotte states that UNC Charlotte's first-year classes continue to prove larger than expected with just over 4,000 students. First-year students enrollment increased by 6% for the current fall semester, with the university enrolling roughly 200 more students than anticipated. When asked where Kirby believed the increase of students was directed towards, she stated there would be a growth "in areas where academic programs align with increasing opportunities throughout certain industries." UNC Charlotte's education programs gain attention from upcoming college students, encouraging their decision to enroll at UNC Charlotte.
Kirby believes the student population of UNC Charlotte will continue to increase. "We want to continue to grow, and we certainly intend to," said Kirby. "There is an emphasis on meeting the demands of prospective and incoming students. The growth of the university must be met with resources. These resources, including an increase in classroom size, a greater population of educators, etc., are essential in aligning the university with its expanding enrollment numbers. "UNC Charlotte has the capacity to continue to be the public university serving the greater public region," said Kirby.