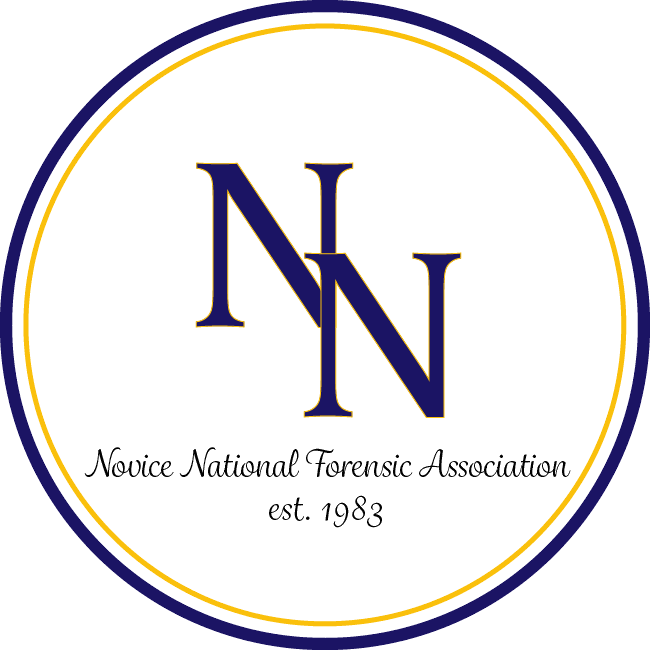 UNC Charlotte's competitive speech team and the Novice National Forensic Association are holding the 40th annual Novice National Individual Events & Debate Tournament. This tournament will occur at UNC Charlotte March 3-5.
Novices from 15 schools are traveling to Charlotte to compete.
The tournament will occur in the College of Human Health and Services and the College of Education. Debate competition rounds begin at 9 a.m. on Friday, March 3. Speech events begin at 8 a.m. on Saturday, March 4, and Sunday, March 5.
All competitors at Novice Nationals are in their first year of competitive speech at a collegiate level. This tournament aims to advance novices' forensic education and provide recognition for participating novices.
"The varsity national tournament is a little cut-throat, and the novice competition is difficult. But, still, it's cool that we get to celebrate all the effort they've put in all year in this one weekend where it's just those students," Nance Riffe, director of forensics, said. "They don't have to worry about some big dog from some big school walking in. It's a celebration."
Competitors are ranked based on their performance in preliminary and elimination rounds. After two preliminary rounds, the top six competitors in each event advance to finals, where their ranks determine each contestant's potential awards.
The tournament features 16 different speech events, including platform, interpretative and limited preparation events.
"Students can compete in 16 different categories, which gets a little confusing," said Riffe. "It's everything from what you think of when you think of a debate to poetry slam performances to traditional persuasive speaking."
Awards will be announced for all individual events, along with team sweepstakes and pentathlon awards. The awards ceremony will take place on March 5 after the final rounds.
Following the novice tournament, UNC Charlotte's team will compete at the varsity national tournament in late March.
Charlotte speech will also host a campus showcase where team members can highlight one of their events. The showcase is open to friends, professors and others on campus.