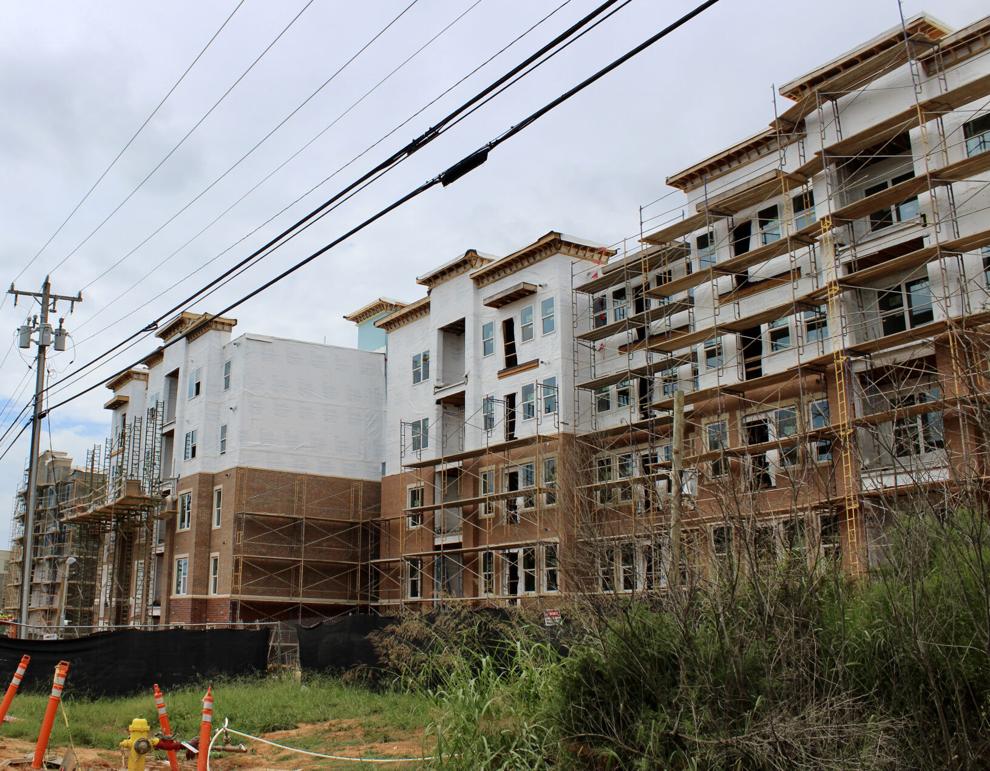 Due to a second construction delay, many UNC Charlotte students still have yet to move into their apartments at the East Village Apartment Complex on University City Boulevard. Students were originally going to begin a gradual move-in process beginning Aug. 22, the day before the fall semester. However, 30 minutes before the leasing office closed, an email was sent out stating that move-in would not begin until Sept. 12. This left many students having to commute from home and looking for new arrangements.
Due to this delay, the complex gave current leaseholders two options for accommodation. Option one consisted of being placed into a hotel with required rent payments. However, the hotel does not supply amenities like access to kitchen and laundry appliances that would usually be included in their rent. Option two was an $800 stipend to find their own living arrangements. In addition, all leaseholders are given the option of utilizing storage units provided as well.
Two anonymous former lease-promoters at East Village employees spoke with the Niner Times and described the second delay as the "last straw" and their reasoning for leaving the job. These employees had also signed into a lease and have been displaced due to the delay in construction.
They described both delays as confusing, both as employees and leaseholders, as there was no clarification for why the delays were occurring. Only ownership and management positions were given access to that information. There has been speculation that the construction did not pass inspection.
One of the former employees said, "It was frustrating and disappointing coming back to campus and seeing all the students that I helped sign into a lease, and they have yet to move in. It hurts me."
This is not the first time that this has happened near the UNC Charlotte campus. In fall 2018, Haven 49 apartments, now called RUSH, were also delayed in construction and moving students in. As a result, their move-in date was delayed three months, from Aug. 14 to Nov. 10. Haven 49 had similar issues of displaced students and similar accommodations as East Village, such as providing hotel accommodations.
The other former employee said, "This [student housing] can be very predatory toward students as cancellation options are rare, and normally all cancellation policies are on page three or four of the lease where not many people read."
As of now, many cancellation requests have been made, but final move-in statements, documents that confirm if a lease has been terminated or not, have yet to be sent out.
The complex is also receiving backlash on both their Instagram page and their Google Reviews. Their Instagram comments are now closed from the public after they announced the second delay. Their Google Review average is 1.6 stars out of five, with many people upset over delays and being displaced without clear communication. There are also several commenters claiming that some reviews are being deleted from the site.
One of the former employees also mentioned that the management was prone to censorship and often would not give the full picture to leaseholders. For example, they would tell people their keys would be ready soon, and earlier in the same day, they released the second delay announcement.
"East Village has a lack of morals and values," they said.
East Village's website does not detail anything about the delays and accepts lease applications during the delay. The website currently says there are no reviews of the property. Before you apply for a lease on the website, there is an area where the resident must put in when they are available to move in. This section does not specify any delays, and the user can say they are available to move in as soon as possible on the day they access that page. Clicking on the day you are accessing does provide the user with spaces that are "available" for move-in with no mention of the delays.
As of now, leaseholders are expecting to move in by Sept. 12 per the complexes' latest email to leaseholders.