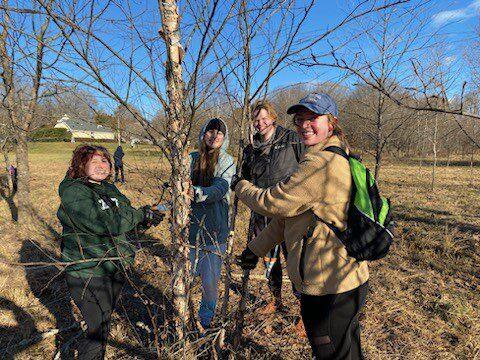 UNC Charlotte students volunteered with Charlotte Mecklenburg Storm Water Services on Jan. 14 to manage a floodplain in Huntersville, N.C. The event lasted from 8:30 a.m.-12 p.m.
In this particular floodplain located in a local neighborhood, there were 1500 trees that the volunteers needed to tend to, most having been planted in 2014.
Volunteers pruned the older trees, cleared weeds from the base of younger trees, and took tree tubes away from the established trees.
A floodplain is a flat piece of land next to a river or stream. These floodplains are prone to flooding in extreme storms, and managing this land is vital to ensuring less damage is done to people and property. This also helps to combat deforestation and prevent increasing climate change temperatures.
Xavier Gomez, a fourth-year student who works with UNC Charlotte's Serve Team, helped organize Charlotte's involvement in this floodplain management event. "All volunteer activities are worthwhile, but environmental ones, especially since climate change is such a big issue of our generation," Gomez said.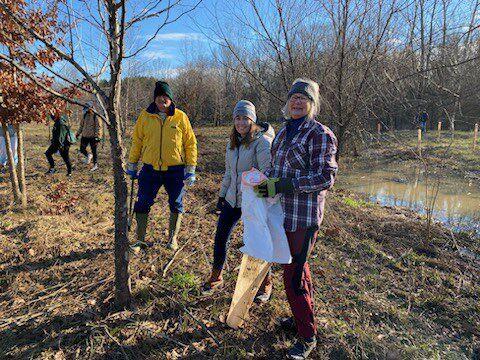 Ten Charlotte students volunteered for this event, although according to Ken Friday, an environmental specialist with Charlotte Mecklenburg Storm Water Services, 46 volunteers came to this occasion in total. 
Volunteers consisted of families, students from local schools and Charlotte students. 
Friday said of the turnout for this specific volunteer opportunity, "It was fantastic for this event to get this many people out on a Saturday morning in 35-degree weather."
Gabrielle Haley, a fourth-year with the Charlotte volunteers, said, "I like volunteering in my community and different ways to do so. I had never done this before and wanted to see what it was like. I enjoyed this event and would do it again."
According to Friday, events like this often occur throughout Charlotte, and opportunities can be found on the Charlotte-Mecklenburg Storm Water Services site.