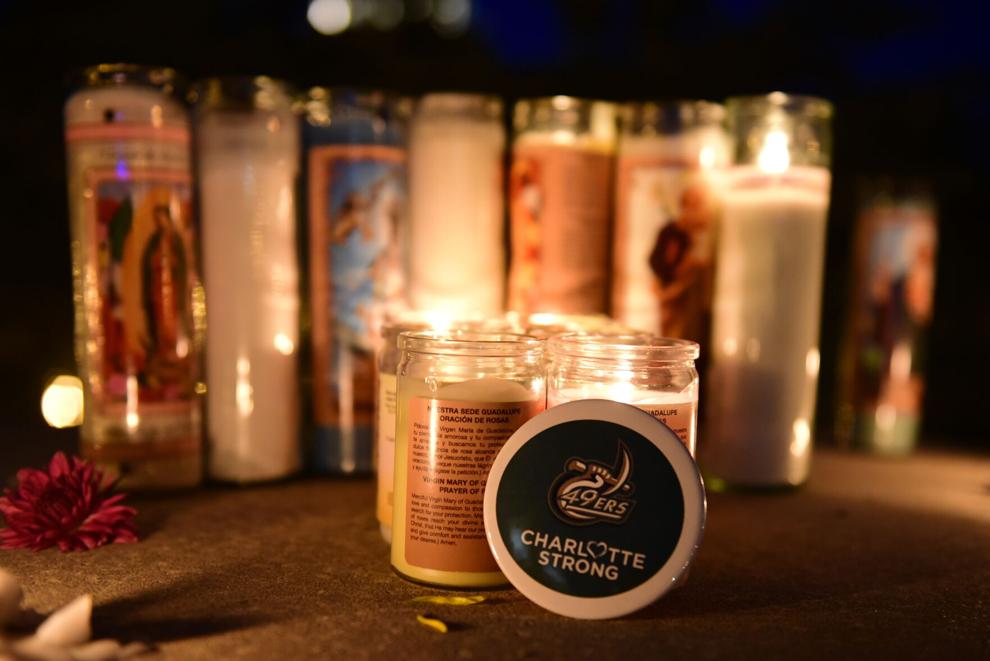 April 30, 2021 will be a day of no classes, with virtual and in-person activities to recognize the two-year anniversary of the campus shooting that took the lives of two students and injured four others. 
The Day of Remembrance schedule includes activities to promote healing through mental health, physical activity, community discussion and reflection. The events begin at 9 a.m. and go until 6 p.m. There will be a Virtual Remembrance Program from 5:15 p.m. - 5:40 p.m. with remarks from administrators, student leaders, as well as student vocal performances. Weather permitting, the ceremony will be broadcasted at Jerry Richardson Stadium, where up to 2,200 guests may attend to view the program.
According to the Niner Nation Remembers website, the activities and events are provided by the Center for Counseling and Psychological Services (CAPS), University Recreation (UREC) and the Employee Assistance Program. 
As a member of the Memorial Advisory Group, former Student Body President Tahlieah Sampson 2020-2021 has been helping plan the permanent memorial of the April 30 shooting and plan this year's Day of Remembrance. She did so alongside other student leaders, including Crystal Cao, the president of CAB, Alex Suptela, the president of GPSG, an SGA representative and a graduate student representative. 
"We just brainstormed ways students could get involved that day," said Sampson. "For example, we have yoga and mindfulness through UREC. That will be properly socially distanced. We also have a 4.9 remembrance walk/jog or run, that's where anyone in the community can run, jog or walk 4.9 miles and share it on social media."
"We will also have a mural activity in front of UREC for people to basically reflect and draw how they feel. There's also a 'Message Boards' event where people write and reflect in front of Kennedy. There will be a talk session with CAPS which will be virtual for students to go vent," said Sampson.
The same events as the morning will repeat in the afternoon after lunch.
According to Niner Nation Remembers website, the permanent April 30 memorial design will be shared at the Virtual Remembrance Program. "This past week, we narrowed down the applications from 40 to four," said Sampson. "The selection committee hasn't selected one yet, but they all look very beautiful, and I'm excited to have this on campus for students to reflect," said Sampson.
The 2020 Day of Remembrance, held on the first anniversary of the shooting, was also a day of no classes and reflection events. There were only virtual events because of COVID-19 restrictions being implemented the month prior.
The Day of Remembrance 2021 schedule can be found at ninernationremembers.uncc.edu.