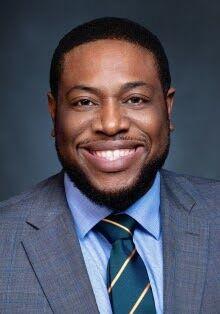 On Nov. 1, Dr. Brandon Wolfe began his new role as UNC Charlotte's associate vice chancellor for diversity and inclusion and inaugural chief diversity officer (CDO). Wolfe will be a Chancellor's Cabinet member and will work closely with Chancellor Gaber to ensure diversity, equity and inclusion on campus. 
"While we know that Charlotte is relatively diverse and we've done well in some areas, we can be better. This is our opportunity to leverage our standing to facilitate an even greater sense of institutional excellence and take our place as a state, regional, national and global leader," said Wolfe.
According to Wolfe, UNC Charlotte's student body is currently composed of 46% self-identified ethnic and racial minorities and is growing. According to the UNC Charlotte Diversity website, 49% of the student population is female. UNC Charlotte is also eighth in the United States for African American students with a bachelor's degree in physical sciences and 14th in the United States for African American students with a bachelor's degree in computing. 
"That's good news, but there are existing opportunities to better diversify our faculty and staff across the campus," added Wolfe.
UNC Charlotte's Office of Diversity and Inclusion was created in the fall 2020 semester, where the position of CDO was developed and filled by Dr. Cheryl Waites-Spellman as the interim special assistant. This was an important pillar of Chancellor Gaber's plans for the university. The creation of this office follows a petition posted online in 2016 directed then to Chancellor Dubois asking for the creation of such an office at UNC Charlotte.
"I would best describe my position as a strategic leader who works cohesively alongside students, faculty, and staff to create and nourish an inclusive campus environment where all can feel welcome, protected, valued, and given the tools and opportunities necessary to thrive in their workplace or educational experiences," said Wolfe.
 "This position is important to us because we understand that in order for this to happen, we must be intentional and proactive in our approach to eliminating the barriers to full participation and benefits," said Wolfe. 
Waites-Spellman used her interim term to map out all of the existing diversity and inclusion efforts at the university. 
"The database is massive, and it has helped me to conceptualize the amount of already present student, faculty and staff partners," said Wolfe. 
Wolfe is currently taking a listening and learning tour of the campus to understand how people view his office and what roles diversity and inclusion play in their lives.
Wolfe will then present the University with this information. At the same time, "continuously report[ing] out to you all for validity and reliability as we begin the process of creating a framework and a sustainable structure for us to synergize our efforts and address diversity and inclusion priorities--while making adjustments along the way." 
Wolfe plans to continue to shape Waites-Spellman's strategic diversity plan and institute an inclusion student advisory board and create a staff and faculty institution-wide strategic think tank to raise awareness. 
Wolfe intends to continue, "meeting people where they are and keeping my door or inbox open to listen and learn from our university community. Their feedback will not only aid in informing our work but will ensure that our intent matches our impact."
Wolfe was selected from a national search process and one of three finalists for the position by a search committee of 11 members. The other finalists include Dr. Fanchon Glover and Dr. Miceal Jennings. The finalists were chosen via specific application criteria and a 90-minute Zoom interview. Finalists then were on campus for a day-and-a-half for in-person interviews and meetings with stakeholders. Finally, they were given a virtual forum where students, faculty and staff could ask questions and bring forward concerns. 
Since 2016, Wolfe has served at the University of Alabama at Birmingham as assistant vice president for campus and community engagement in the Office of the Vice President for Diversity, Equity and Inclusion. Wolfe also holds a doctorate in administration of higher education as well as much other postgraduate training from Auburn University.
"I am confident in Brandon's vision, and I look forward to working with him and all of you on this important work, " said Chancellor Gaber.