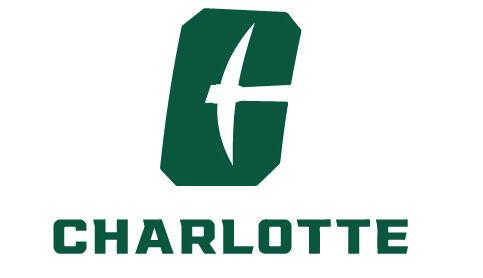 On Aug. 19, 2021, UNC Charlotte announced a rebranding and is now referred to as "Charlotte." The formal name will remain "the University of North Carolina at Charlotte" or "UNC Charlotte," however, the informal name is "Charlotte." The rebranding also promotes the "All-in C" logo to go with the new name. 
According to the Brand Identity and Visual Standards website, the University proceeded with the rebranding because "we [the University] thought it was time that our brand reflected the forward-thinking and ground-breaking university we are. We want to tell the UNC Charlotte story through interesting visuals, compelling words and a brand truly representative of our students, faculty and staff. A story of academic excellence, accessibility and innovation."
Inside UNC Charlotte has a page introducing the new branding called, "Hi, we're Charlotte. Nice to meet you.", with answers to questions about the announcement, as well as a video displaying the branding's logo.  
This rebrand came shortly after Charlotte Athletics announced a logo rebrand in June 2021, which uses the same "All-in C" as the recent University rebrand.
From students, there are mixed responses to the rebranding. Some students are concerned about confusion with the name "Charlotte," while others think the new name separates the University already. The Niner Times talked to students and ran a survey gauging students' feelings towards the rebranding. 
Fifth-year student Aimee Rusin, said "the rebrand makes the name more confusing than the administration thought it was before. 'UNCC' is descriptive, 'Charlotte' is a city. They want to be 'Charlotte University' or 'University of Charlotte' but aren't willing to leave the UNC system. The logo is fine and makes sense, even if the crown is absolutely cuter." 
Jenna Boothe, a third-year student, likes the rebrand. "I think the rebrand is a good idea because we are already very different from other UNC schools so that people won't loop us in with them," said Boothe.
Nicole Hite, an out-of-state graduate student, raises concerns about confusion for out-of-state students. "My out-of-state family would get confused if I just used 'Charlotte' for everything since it's the name of the city. The 'UNC' when saying or typing it barely takes more effort, but it prevents any confusion from someone asking 'the college or the city?'" 
On the Brand Identity and Visual Standards website, a Brand Overview explains the importance of branding and its timing. Regarding timing, the website says "Through surveys, interviews and focus groups, we learned most of the University's audiences do not have a clear understanding of UNC Charlotte's brand." The website explains that the University has a "strategic plan" that includes goals around increasing its reputation.