This letter to the editor is from Kristina Anderson, a survivor of the 2007 Virginia Tech shooting. Anderson shares some advice for dealing with the first anniversary of the April 30 shooting.
As the Niner Nation unites to mark and honor April 30, I'm writing to offer a few words of encouragement for a day of positive remembrance. As a member of the Virginia Tech community, where our campus suffered a similar tragedy in 2007, it has been inspiring to read and follow how your campus has come together in supportive ways. While no one can truly understand the impact of April 30 as well as those who lived it in those days and weeks, the experience of healing, processing trauma and marking the anniversary is a shared experience that many schools have navigated. This day will never be forgotten, and you are never alone.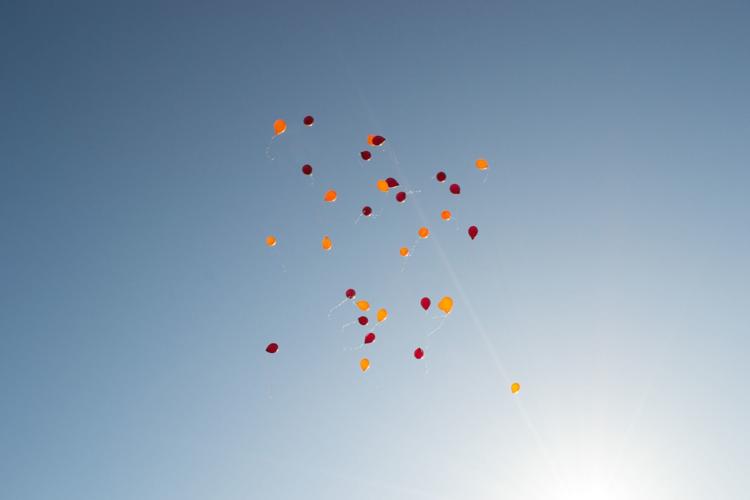 Anniversaries are a challenging time during normal circumstances and especially at this time of coronavirus. Within the survivor community, questions about coping strategies and how to prepare for anniversaries are some of the most common. For some, labeling it an "anniversary" isn't the best word to describe the day. Just as you must decide what is best to do in remembrance for you personally, you have the right to choose which words align with your experience. For simplicity, I will use "anniversary." Every survivor's feelings and experiences are unique and valid.
As you prepare for the 30th, ask yourself first, "What do I need? How do I want to spend this day?" It's always tempting to distract ourselves from the impending day, but it's likely that your body or thoughts will subtly remind you through tension, fatigue and stress in the days leading up to the 30th and following. 
Many survivors have appreciated Bessel van der Kolk's book, "The Body Keeps Score," as a guide to understanding emotions and helping ease our bodies after trauma. Mildly distracting yourself is OK, especially if it includes activities that bring healthy and positive experiences. It may take a process of trial-and-error to find the things that feel most appropriate to you, and those things may also change over the years. There is no "official" handbook of how to act, there are no "rights" or "wrongs," but with planning, revisions and time, you'll be able to have a sense of what works well for you and those you choose to include. The good news is there are people who can help you in this process, such as close friends, other survivors and professional counselors. 
Give yourself permission to change plans. If you wake up and recognize that some planned activity just isn't the right fit that day, kindly excuse yourself however necessary and opt for something that still allows you to reflect on your terms. People will understand.
I encourage you to join the "United: Remembrance Program" as I'm sure many will. This is a beautiful tribute and chance to come together virtually. It may be helpful to ask yourself: What can you do once it ends to practice self-care? Will you plan to watch it (virtually) with friends or check in somehow? The normal hugs you would be receiving at an in-person event may be missing due physical distancing, but this is a time for connection. Reach out: It may be a text to relay sending virtual hugs, heart emojis, short emails or calls. They are all meaningful. A friend who validates the experiences of a survivor, without judgment or harshness, who simply is there (physically or virtually) reminds us that there is unconditional support, and therefore, safety.    
Each of you have a unique story of where you were that day. Honor that experience and what it means to you. It is normal, especially this week, to be processing the entire day one year ago, to remember what you were doing, the clothes you wore or where you were at certain times. If there are people, such as fellow faculty or classmates, or family members who were trying to contact you, there may be an opportunity for re-connection when you reach out to someone that you shared an experience with and see how they are also doing.  
The present circumstances of COVID-19 present obvious challenges to being able to honor this day, in person collectively, as I'm sure many of you would prefer. However, there are many ever-present things that cannot be taken away: your pride and love for your community and your school, your respect and remembrance for the victims, their families, the survivors and all those impacted.
Resilience grows when we resolve to transform a tragedy into a better understanding of how to contribute to a more peaceful and compassionate world. The choice to find and create a positive meaning while understanding that April may always be a difficult time of year is a courageous one. The survivor community is here with you along the way. 
Kristina Anderson is a survivor of the 2007 school shooting that happened at Virginia Tech in Blacksburg, VA. She is a member of The Rebels Project, a peer support group for survivors of mass violence.