Note: This article was updated Nov. 13, 2022, to reflect the changes Niner Diners made to their meal options.
First-year students are almost entirely at the mercy of the available campus facilities to survive their first year. From utilizing library space for late-night studying before a big exam to taking the bus to the campus gym, you would be hard-pressed to find an entirely self-reliant first-year student.
It is no different here at UNC Charlotte, where even as a commuter-heavy school, there is a significant demographic of out-of-state freshmen. Their world has condensed down to the university paths they walk and the buildings they frequent daily. These students deserve to have better dining options while they remain on campus during breaks.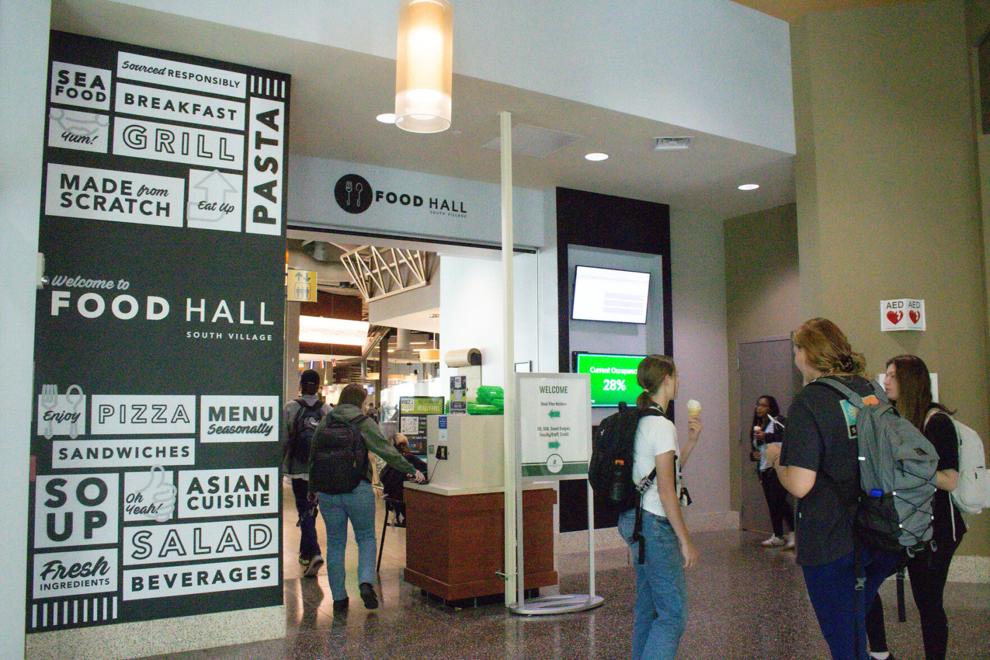 Of all the amenities a well-funded university like ours provides, none is more essential than its dining facilities. These facilities are most important to first-year students with a mandatory meal plan.
With the most recent break having wrapped up on Oct. 12, it is important to note that the Crown Commons and SoVi dining halls were closed during this time. Students were given a half-baked plan sent out via NinerDiners, giving them two meal swipes per day to be used over break at the Market on Craver and other fast food-oriented spots in the Student Union.
The proposed meal plan's halfhearted nature made many new students feel disregarded by the University.
"I'm lucky to have my parents living close, so I don't need to worry about starving," said Abhi Nippani, a first-year at Charlotte. "But I know some people from out of state that mainly just use their meal plan, so the weird fall break dining schedule definitely affected them in a big way."
Nippani and his friends are just a few of the students who felt perplexed and undermined by the dining hall schedule over break. This leaves questions about what will be changed to mitigate limited on-campus dining options during breaks.
The University's reasoning for the closed dining halls may be related to the remaining less balanced options of fast food and snack items at the Market on Craver, which they may deem sufficient. However, "unimpressive preparations" can describe the culinary conditions for those on campus during fall break. It is disconcerting to think that a student may feel like they cannot eat because the doors of their University's dining halls are closed.
The NinerDiners Instagram page has updated the dining hall and meal options procedures for the upcoming Thanksgiving break to include pre-order microwavable meals that can be ordered through the mobile app and subsequently deducted from the meal plan. Pre-ordered dining hall meals can be picked up at the Market on Craver on Tuesday, Nov. 23 and Wednesday, Nov. 24, from 2-4 p.m. This updated game plan is better structured and provides ample recourse from the unfortunate lack of options provided over fall break.
With any class break, students staying on campus deserve better resources than they have received in the past.