In these first months of his tenure as CEO of Twitter, Elon Musk has exhibited a lax approach to promoting free speech and a trigger-happy disposition to firing employees, resulting in overworked current employees, glitches on the site and dissatisfied users.
Before Musk became the CEO of Twitter, his deal with the company was plagued with indecision and disagreement. In March 2022, Musk made a poll on Twitter where he asked his followers whether Twitter was adhering to its principle of "free speech being essential to a functioning democracy."
A few days after the poll results, Musk began discussions with the company to acquire it. Disagreements between Musk and the company's executives at the time led to his attempted withdrawal from the deal in July 2022, only to revive the deal on Oct. 3.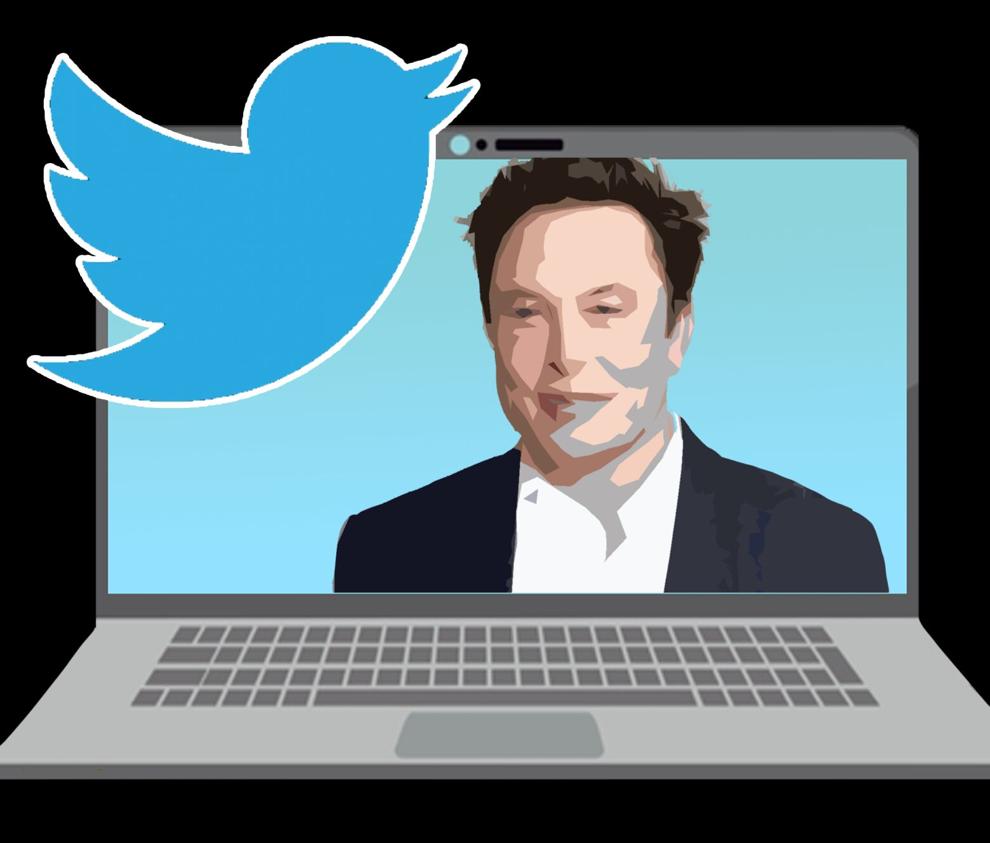 The outage on March 6 was one of the biggest outages the site has had since Musk's takeover. It was the second glitch in a week and the third in under a month. These glitches do not bode well for his tenure after he started it off by firing multiple Twitter executives and almost half of the company's employees on Nov. 4, 2022.
In the following weeks, hundreds of employees resigned following an ultimatum from Musk that they would either "commit hardcore" to Musk's vision for Twitter or leave the company.
Due to these mass layoffs, Twitter's security has declined due to integral departments being cut down. The Public Policy team, a department in charge of protecting vulnerable users on the platform, amongst other duties, was cut down from 60+ people to 15 following Musk's mass layoffs. Amongst the laid-off workers are those with knowledge of the site's key systems, further contributing to the site's decline.
Another problem with Musk's leadership is his apparent refusal to listen to expert opinions from his employees and political bias affecting his goal to "champion free speech."
The Verge recounts a time where Musk allegedly fired an engineer after Musk was upset that his tweets were not reaching enough people. The article further notes the dissatisfaction of current workers as they are subject to his whims and the opinions of his loyal followers through Musk's polls.
Multiple critics of Musk's leadership expressed concerns that misinformation and hate speech would thrive under his leadership. So far, it seems that their concerns are warranted.
On Nov. 23, 2022, Twitter stopped enforcing its COVID-19 misleading information policy. This is especially worrying when one considers that Musk had tweeted misleading information about the virus during the pandemic.
This is only the tip of the iceberg. Musk' champions free speech' by having his workers appease the requests of his supporters, who are typically right-wing. Regardless of what part of the political spectrum his supporters lean towards, having any political bias affect the increased workload of Twitter's employees is unacceptable, especially after he fired so many workers.
It is hard to say if Musk will improve his leadership if Twitter declines more than it already has. To understand how much of an effect Musk will have on Twitter's role in future political discourse, more research should be done on the correlation between Twitter and political discourse.
One study laid the foundation for this, although its results imply that there is not a correlation between banning accounts and political discourse. Musk is not a suitable leader for Twitter, but if there is more evidence to show why, there may be hope in proper discussion about what the next steps for Twitter should be.