This year's World Cup's quadrennial game is hosted in Qatar, the first Middle Eastern country to hold the event. Many complained about the location due to controversies, which has driven many viewers away from the games.
The FIFA World Cup is an international competition between the senior men's national teams of the International Federation of Association Football. The event being held in Qatar is a big step for Middle Eastern countries, but the controversies should not be excused.
One of Qatar's controversies is the treatment of migrant workers who built the event's stadium. According to Amnesty International, there were several unreported work-related fatalities during the building of the stadium and 37 off-site fatalities directly tied to the construction. Additionally, there is evidence of the misuse of the Kafala system and contemporary slavery by South Asian migrants.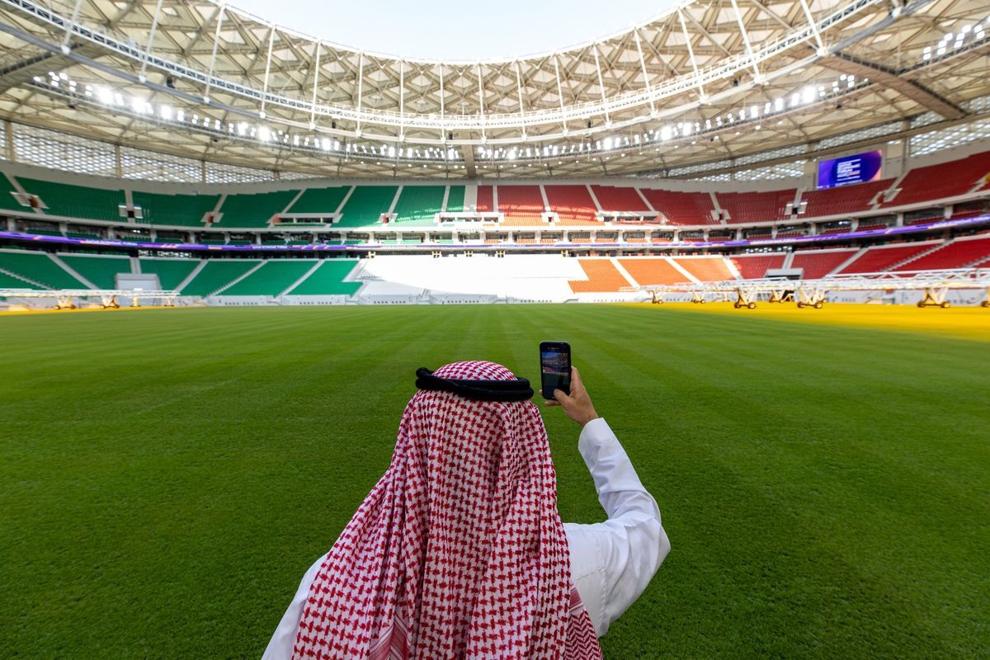 Moreover, there is misinformation regarding this matter. Qatar denies allegations of human rights violations and claims that its Kafala system has been unfairly attacked. More than 6,000 workers have perished in Qatar since it was awarded the right to host the World Cup 12 years ago, according to The Guardian. However, the Qatari government said only three of the 37 worker fatalities at World Cup stadium construction sites were "work-related."
Additionally, the social climate in Qatar has been another subject of debate. In the nation, women's rights are severely limited, and it is also a crime to be in a homosexual relationship. LGBTQ+ individuals risk fines, jail time or even the death penalty. The World Cup's organizers said that no one will be treated unfairly.
Chief Executive Nasser al Khater urged guests to "respect our culture." According to him, kissing between couples, gay or straight, is socially unacceptable in Qatar. In support of the LGBTQ+ community, some captains of World Cup teams, including England's Harry Kane and Wales' Gareth Bale, wore a rainbow "OneLove" armband throughout the competition but withdrew once threatened by FIFA to refrain from doing so. 
Additionally, due to stadiums, hotels, and air travel, World Cup events cause substantial pollution. Critics believe FIFA's claim that this year will be the first-ever carbon-neutral World Cup is misleading. When something is carbon-neutral, the amount of carbon dioxide added to the atmosphere equals the amount removed. Carbon offsets and credits are meant to balance out the carbon created, making it appear that the World Cup had not produced any emissions. According to FIFA, 3.6 million tonnes of carbon will be produced during the World Cup in Qatar. More than half will be from travel-related emissions, which the group has committed to offsetting.
However, there is hypocrisy in the criticism of Qatar. Although we should condemn Qatar for its human rights violations, it is unsettling to see fingers being aggressively pointed by other nations, many of which are experiencing significant human rights crises themselves.
Demeaning Qatar has appeared to be somewhat of an Islamophobic issue. Other nations have hosted international sporting events during controversies. For instance, the 1936 Olympics were held in Nazi Germany despite serious human rights concerns. Additionally, the Winter Olympics went on as planned in Sochi, Russia, despite a string of political crises and the fallout from the country's illegitimate annexation of Crimea in 2014.
It seems a little unjust to blame Qatar for all of these wrongdoings. Qatar should be held accountable for all human rights violations, but politics should be kept out of sports.