The current alignment for the Charlotte Area Transit System (CATS) Silver Line is a proposed 29-mile light rail stretching from Matthews through Uptown Charlotte and continuing westward to the City of Belmont. The Silver Line should run down Trade Street and align with the Gold Line.
In Charlotte, transit drives growth. The Blue Line changed this city, driving investment in Charlotte and bringing neighborhoods like South End and NoDa to life. 
New apartments, offices, hotels, retail and entertainment cropped up, totaling over $1 billion of new construction along the rail lines. That success has led city officials to discuss a second rail line: the Silver Line.
How should this rail line pass through Uptown? After assessing all three options, the most viable option is the one that would have the Silver Line run down Trade Street.
The first option is for the light rail to run along I-277, the northern edge of Uptown. This option will run past more housing but fails to bring riders closer to South Tryon Street, where most Uptown employees are concentrated. The walk from this proposed station would be around 15 minutes.
The second option involves the Silver Line briefly sharing the same tracks as the Blue light before splitting off before South End, which is too densely developed to have trains pass through so often. Due to this, the Line would have to be broken into segments, preventing riders from traveling continuously from east to west without switching trains.
This alignment may have more riders and allow people to switch lines freely, allowing better connections between the Silver and Blue Lines. Doing this is also cheaper than making a new Line only a few blocks away.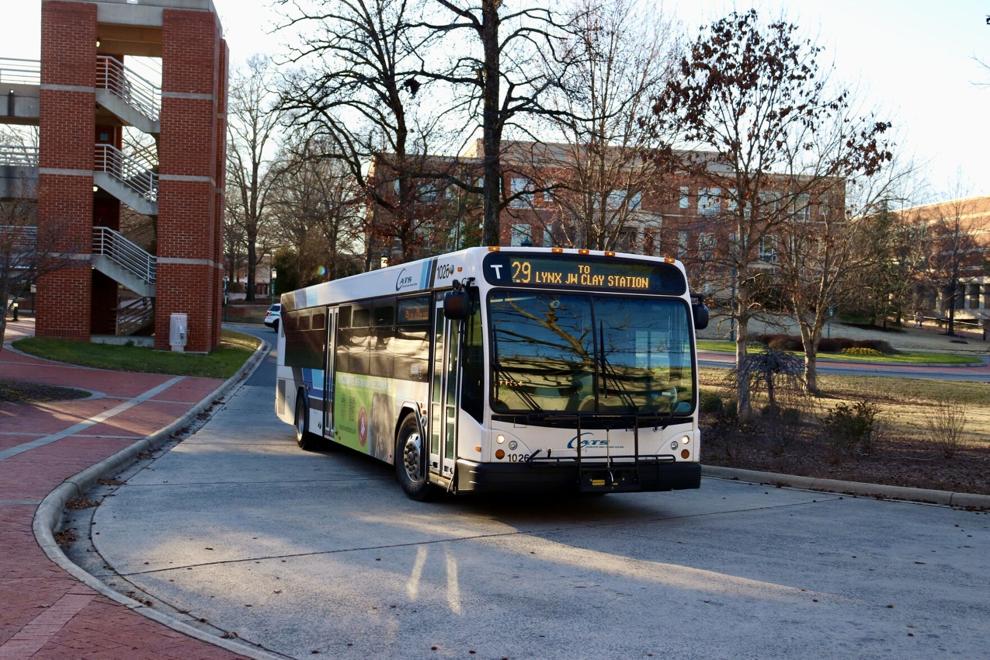 The third option would be to use the Gold Line tracks on Trade Street, which allows people to travel from East to West in Uptown. Riders could easily access the Trade-Tryon intersection, bringing them to the center of Uptown.
Connecting to the Blue Line would be relatively easy and save construction money. However, those familiar with Trade Street know it is incredibly busy, with thousands of cars passing through each day. Adding another mode of transport to the street may prove difficult and dangerous for unfamiliar drivers. 
Furthermore, Trade Street closed for Gold Line construction only a few years ago, bringing hardship to many businesses along this street. 
This alignment might be detrimental for an area already struggling to maintain the same foot traffic as Tryon Street.
Ultimately, the third option is the most optimal choice. Although the street would have to be closed for construction, it would not be for long. The tracks are already laid, and overhead cables are installed.
With Uptown's grid-like structure, there are plenty of parallel routes drivers can take to travel in the center city. Not only that, businesses facing the rail lines can be largely successful. For example, Futo Buta, a popular ramen restaurant in South End, only has a rail-trail facing entrance, fully embracing the Blue Line. 
The Silver Line will undeniably change Charlotte over the next few decades, and these decisions broadly impact the city's residents, businesses and stakeholders. This decision is significant, but there is potential for creative, daring solutions backed by careful research and community engagement.