This Super Bowl, one in five Americans are planning to place a bet, wagering a predicted total of $16 billion. The amount of people participating is record-breaking, and the total amount of money has doubled from last year's game.
With the rise in popularity of online sports betting, the government's lack of addiction support and regulation puts Americans at risk. 
Sports betting is a form of gambling. It has grown in popularity since May 2018, when the Supreme court ruled the Professional and Amateur Sports Protection Act unconstitutional. 
It is legal in over 30 states; however, more states are moving toward legalization in 2023. Some states only allow in-person or online betting, but most states where it is legal allow both. Despite growing legalization, regulations are not proportionate with this growth.
Current laws ensure advertisements are not making false or misleading claims, but the regulations end there. The lack of regulations is causing sports betting companies to flood advertising spaces. 
Some states have implemented regulations on sports betting advertisements, including prohibiting phrases such as "risk-free." However, a 2018 law aiming to make this restriction standard across the country was never passed.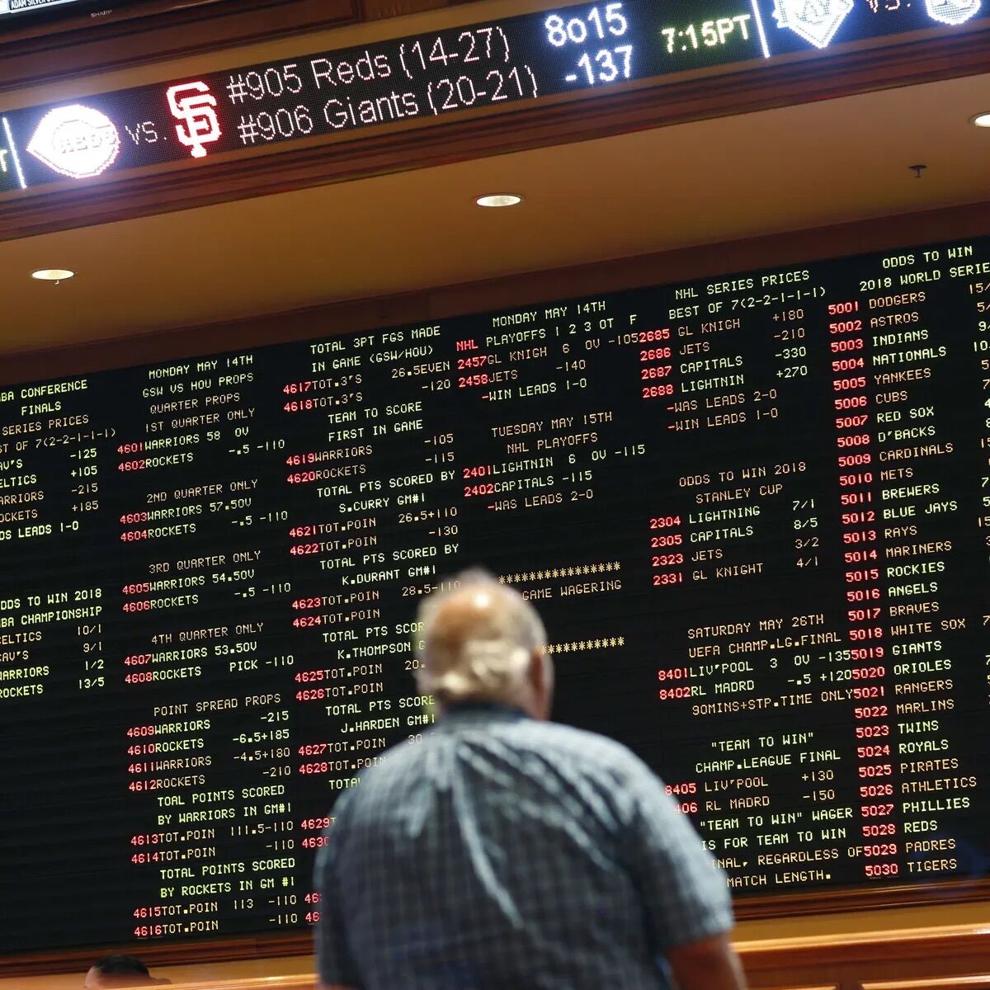 Sports betting company FanDuel led the shift to use the term "no-sweat" instead, as some find "risk-free" misleading. Some praise this change, but it is not federally enforced. Rather, it is up to the companies to implement this advertising practice.
Total revenue from sports betting has been rising since its legalization, so many states focus on taxation instead of regulation in their policymaking. In 2021, the United States government did not assign funds to treat or prevent gambling addiction. States only set aside 0.3% of what state and federal governments gave to substance abuse programs.
The sports betting industry benefits the economy, but if the tax revenue is not helping the vulnerable communities participating, then it is exploitative. But to those in power, more people participating in sports betting means more revenue, regardless if they suffer from an addiction. 
Lawmakers are being lobbied to prevent harsher restrictions. Media companies and sports leagues are forming deals with sports-betting companies.
A federal bill favoring self-exclusion lists, or a list in which customers can block themselves from every gambling app, died in committee in 2018. Instead, it is up to the state to regulate the list.
States often leave downloading and abiding by an updated version of the list to the betting companies. However, this has led to people on the self-exclusion list being permitted to sign up for online sports betting apps.
Additionally, the industry uses complex bets like multi-bets to target and attract customers with gambling problems. Apps will even use artificial intelligence to offer new customers bets they are almost certain to win, potentially hooking them into gambling. 
The societal perception surrounding sports betting is that it is not a serious threat. Two-thirds of customers said sports betting is about skill rather than luck. About the same amount consider it not as risky as other types of gambling.
Notably, gambling has the highest suicide rate out of any addiction at 20%. This high number can be attributed to a lack of support and high social stigma.
Countries such as the United Kingdom and Australia, which legalized sports betting before the U.S., are now struggling with debt and mental health issues. The U.S. must learn from these mistakes and take action to prevent these issues from worsening. 
In the past, the U.S. government has successfully addressed similar issues regarding increasing advertisement regulation for alcohol and cigarettes, so there is hope that it can also be done with sports betting. 
The current lack of action by the government has put Americans at risk. They fail to allocate funds to gambling support programs and better regulate online sports betting. They must enact change to protect vulnerable communities that are currently at risk. 
If you or someone you know has a gambling problem, call or text The National Problem Gambling Helpline Network at 1-800-522-4700. Online chat with a specialist is available at ncpgambling.org/chat. Messages are answered 24/7 and remain confidential.