Despite the hundreds of students using bike infrastructure on campus, the existing amenities are lacking. As an urban university, UNC Charlotte has to commit to improving bike infrastructure on campus.
Every day as classes end, a mass of cars fight their way to leave campus. However, those using greener transportation methods often find themselves at home long before those who waste minutes at lengthy traffic lights. Many students walk, scooter or bike home.
Bikes are important because they lessen the clog of automobiles on campus. Traffic congestion was an issue as we returned to campus this fall. Not only that, bikes are cheaper and significantly better for the environment. With the same amount of energy it takes a car to go 20 miles, a bike can go 960 miles. For these reasons, hundreds of students depend on bikes to get around campus and the rest of the neighborhood.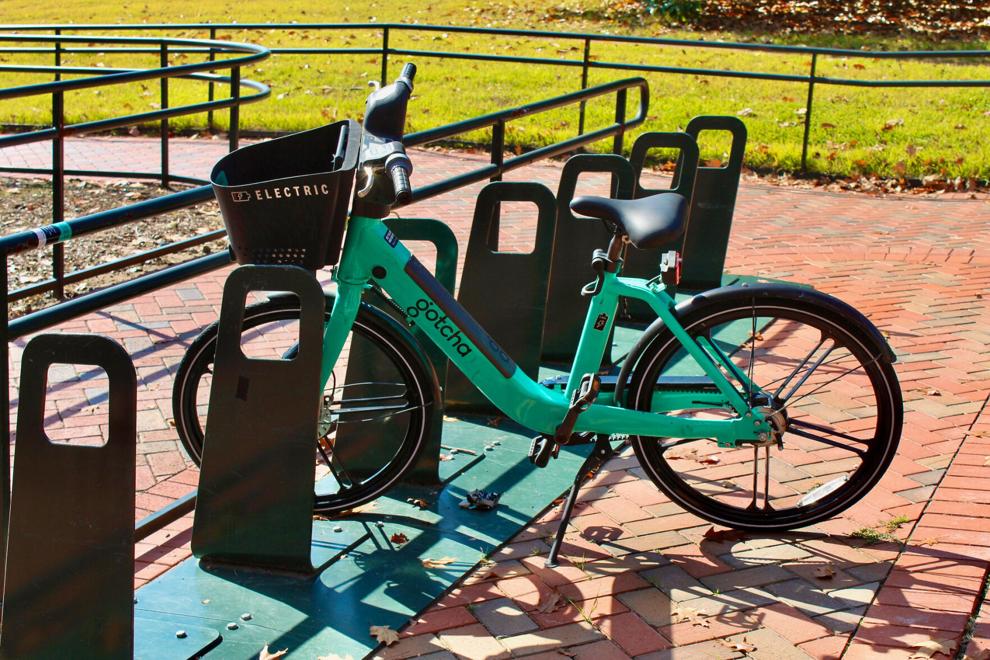 "Bike infrastructure on campus is adequate at its best and deadly at its worst," says Jacob Unterreiner, a Charlotte junior who rides his e-bike almost daily to get to campus.
Firstly, the safety of students is essential. Bike lanes around campus are narrow, merely highlighted by thin strips of paint. The bike lanes are not consistent around campus either, with some being marked more clearly than others. Also, many young drivers may not be aware of regulations allowing bikers to be on roadways.
Sonja Langford is a student who bought a bike in July and has since used it instead of a car to go places like work, school and the grocery store. She has cycled 1000 miles on her bike since July 10, 2022. However, when she first began to ride on campus, she was not met with the courtesy she expected.
"I was honked at, driven off the road, shouted at, given the finger, all by motorists on campus. It was so upsetting to me as a new bike commuter," Langford said.
There are infrastructure upgrades that can be made on campus to ensure the safety of students. First of all, protected bike lanes should be a priority. Ideally, this means constructing concrete barriers that physically separate bikes from cars on the road. Additionally, better bike parking is crucial. Bike parking exists on campus, but most of it is not covered or secured. Thus, many students worry about leaving their bikes exposed to the elements or having them stolen. Some areas do not have bike parking at all, like the Denny complex. Furthermore, a dedicated bike repair station would benefit bike users, equipped with basic tools and tire air pumps.
On a larger scale, universities and college campuses are dense limited-car spaces where people can walk or travel for up to 20 minutes to reach anything they need. "I don't know that any space is more primed to create spaces where bicycling and walking are convenient, efficient, and safe," Langford said.
This would not be the first time these changes would be made in the city. In Uptown Charlotte, the city has been placing protective bike lanes that are significantly safer for cyclists. These types of infrastructure make it more convenient and easier to encourage more cyclists on campus. As a result, our university would become safer, more environmentally friendly and more accessible.