Charlotte is a glamorous city. Between the hip streets of NoDa, the highrises of Uptown and the booming nightlife in South End, there is always plenty to explore. However, many Charlotte students neglect the thriving neighborhood UNC Charlotte calls home. University City, as it is officially called, is a district filled with diverse small businesses, hiring employers, thousands of residents, a greenway over 14 miles long, and of course, our campus. The University is only a part, albeit an integral one, of this larger neighborhood we call home. So, Charlotte students should be more involved and explore University City further.
Jordan Harris is the Director of Community Development and Outreach at University City Partners (UCP). This organization works to be the economic, community and business development engine in this part of the city. She said that UNC Charlotte is an anchor for educational and professional growth in University City. Employers come to this district for the fresh talent the University provides. Our 30,000 students ensure that thousands of people live, work and visit the neighborhood daily. Working for people affiliated with the University, as well as those that are not, UCP brings together community stakeholders and improves the district for everyone who interacts with it. Harris strives to make their neighborhood memorable and to create "smaller moments, and have people interact with the community in new ways."
However, as they work towards their larger goal, a problem they are facing lies in the way UNC Charlotte interacts with the neighborhood: we don't.
"Many students at UNC Charlotte don't even know that this neighborhood is called University City," Harris said.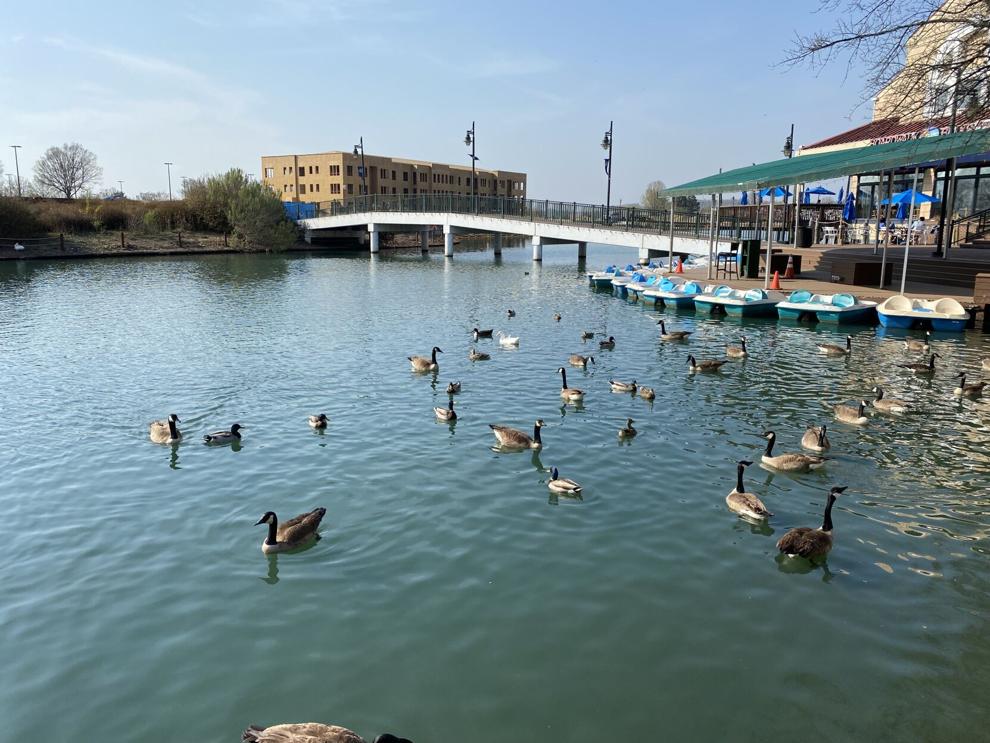 When students spend an afternoon by the lake with their Ninety's shake in hand, when they spend too much money at Target, or when they trek to the Halal Cart at 1 a.m., they support University City and do not even know it. This is important because, as Harris said, this neighborhood is truly special. University City has the longest greenway in Mecklenburg county, has a wide range of diversity and is the second-largest employment center in Charlotte.
There are many reasons for students' unfamiliarity with this neighborhood: a lack of accessibility, a car-heavy transport system and a sprawling suburban area. Furthermore, this neighborhood is not as flashy as the ones farther up the light rail, which are easier to characterize. You know when you are in NoDa or when you are in South End because those neighborhoods have a particular personality. University City is harder to distinguish.
Despite this, the point still stands. Students should interact more with our immediate neighborhood. Harris and the rest of University City Partners are working to create a place for students and bring people off campus. There is a lot of room for Charlotte students to support the community on their own, engaging not just with the University but also with its lesser-known surrounding.
Whether that be the Vietnamese Student Association partnering with local boba vendors or Pre-Med students working with Atrium Health, we should be more involved within our neighborhood. As residents of University City, Charlotte students have the power to help bring about local growth. Even more than that, on an individual level, students can and should explore this neighborhood. Take the light rail to JW Clay Blvd. Station and explore. Get to know the streets and shops, bike down the greenway, volunteer closer to home, and remember, you are in University City.