About four weeks ago, UNC Charlotte announced that masks would no longer be required on campus. However, many students believe that UNC Charlotte made a big mistake lifting the mask mandate. The removal of masks has come with a hefty price: the reveal of a hideous student body.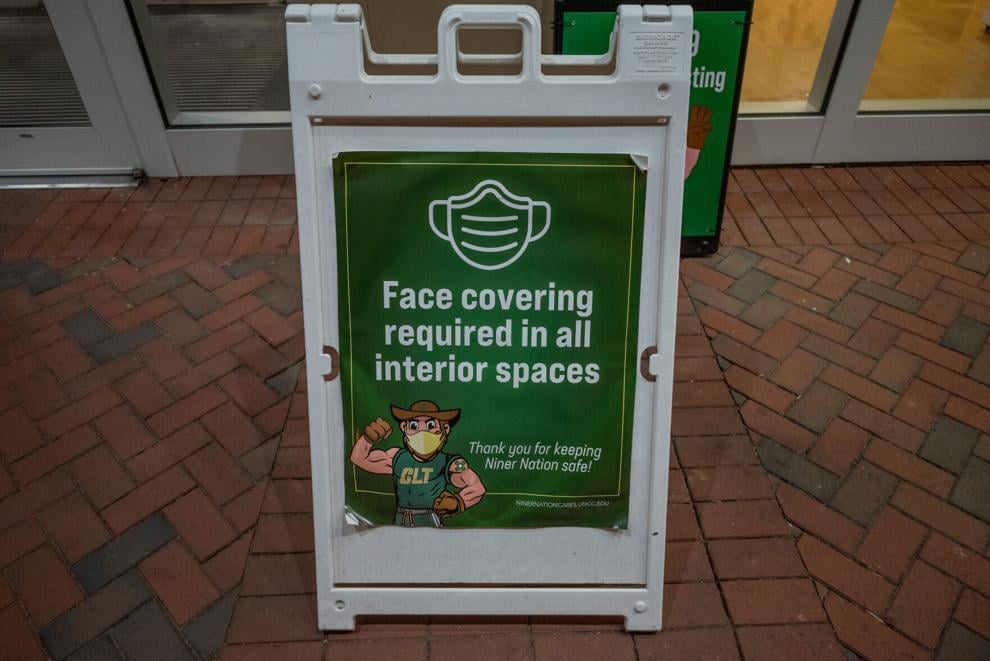 The mask mandate lift came after the UNC System deemed it "safe" to make them optional in shared spaces. But the system failed students yet again. The UNC Charlotte community might be "safe" from COVID, but they are not safe from the horrendous effects of mask fishing.
The phenomenon of mask fishing began when people were told to wear masks to reduce the spread of COVID-19 beginning in March 2020. The New York Times says, "The term is a play on 'catfishing,' the slang for misrepresenting one's identity online."
But masks have been used for more than just slowing the spread of COVID-19. For some people, a mask can hide any undesirable features. It wasn't until the lift of the mask mandate that the UNC Charlotte community realized that their campus was not exempt from mask fishing.
In a few different Yik Yak posts, many students communicated their frustrations. "Some of y'all need to put masks back on, non-covid related," says one user. "These 'cute' guys in my classes aren't looking so cute after lifting this mask mandate," says another. To these students, the mandate was doing them a favor.
In an interview with the Whiner Times, one student who requested to stay anonymous said, "I wore a mask during the mandate, but I always felt like it hid my most attractive features." He continued by saying, "I was so happy when the mandate got lifted, but the day we all returned to class after spring break, none of the girls could stand looking me in the eyes anymore. I think they are just shy now without their masks."
A few Reddit members also shared comments about the removal of masks. A user named _____, said, "At this point I want COVID numbers to go back up. I can't concentrate in class anymore with how many ugly people are sitting around me." Another user replied, "I'm sure you're also not so good-looking. Show yourself!" Unlike many other social media platforms, Reddit does not create the option for users to add profile pictures. This allows users to hide behind their screens much like they did with their masks.
The good news is that UNC Charlotte is not alone. At East Carolina University (ECU), much of their student body has discovered that they too suffer from a lack of attractiveness. But this seems to have been a discovery made well before the pandemic. ECU's mask mandate was not highly enforced, and many students chose not to hide their unattractive features with a mask. Experts say many other schools across North Carolina have faced the same issues as both ECU and UNC Charlotte, which has left many students wondering how there are this many unattractive people in the world.
As the UNC System and the state continues to monitor cases of COVID-19, the future of whether or not UNC Charlotte will ever see an attractive student population again is unknown.