After conducting a two-week investigation into J. Murrey Atkins Library, Whiner Times has confirmed the culprit for the library's alarmingly low amount of books. Contrary to the popular narrative of students genuinely being interested in reading, the disappearance appears to be an inside job, which the library staff is classifying as "offsite storage."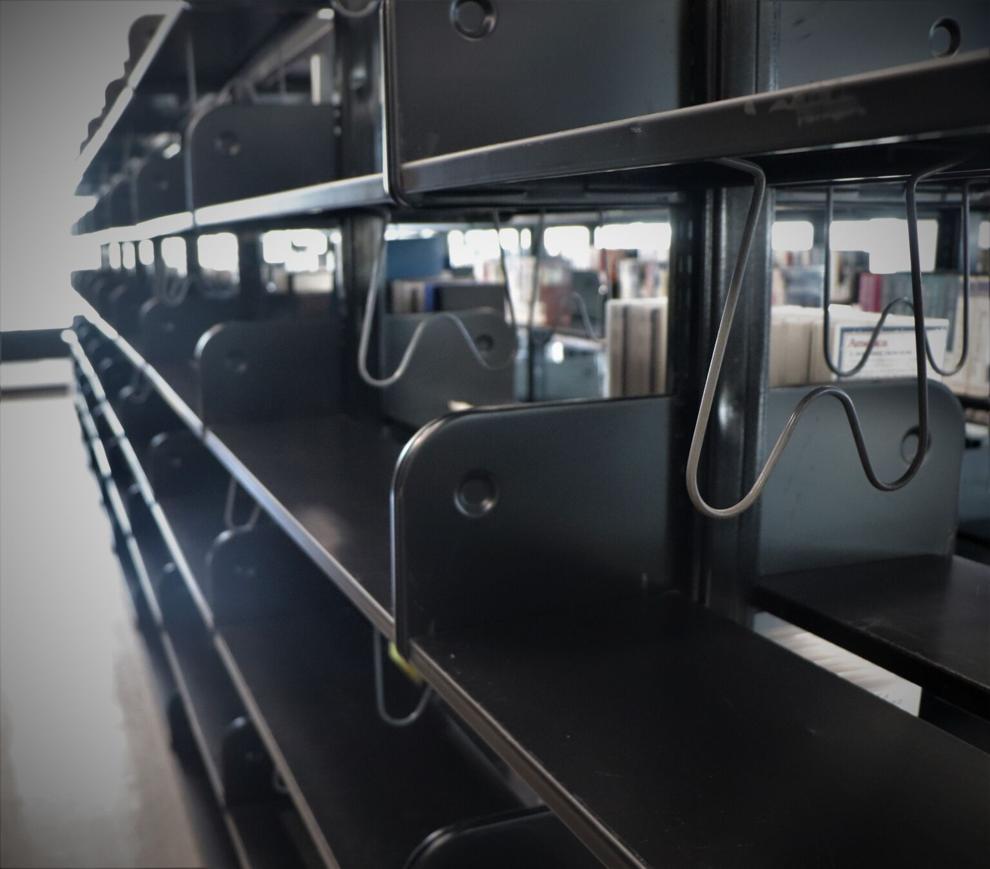 At least two students have voiced their concerns about the books' disappearances. Whiner Times spoke with Joe Mama, a particularly distraught student.
"How am I supposed to know I can check out books when I can't see them? This is just like when my parents would play their sick Peek-a-boo game, but the books haven't come back from behind my blankie yet."
Student fears about the book disappearances are nothing to sneeze at. The library's funding comes directly from students (read: loan companies), yet they are not being told where their money is going. The books are gone, and even though Atkins seems to be replacing them with individual and group workspaces, the void is far from filled.
"My dark academia dreams have been crushed," said Constance Noring, another concerned student. "I came to college just to pose with all the dusty bookshelves, and now the library wants me to study? With other people? It's laughable."
The library staff has repeatedly brushed off concerns about this rapid disappearance and even seems thrilled by students' sudden interest in library materials.
"We're just happy that students are interested in books again," Paige Turner, the student success librarian, said. "Although I'm not sure why you're so concerned about where they're stored. Why would we want to get rid of books? Our job is to help students read more."
Most of the library staff provided similar excuses, including Engagement Coordinator Graham Merly and Information Literacy Librarian Dick Chanary. However, they failed to explain Atkins' history of hoarding books. The library's website boasts over 700,000 volumes and hundreds of thousands of other documents. And yet, the average student checks out a measly 6.9 books a semester. Students must then return the books, meaning that Atkin's maintains near-constant control of information on campus.
The library staff is gatekeeping everything stored in the library. The conspiracy is admittedly a well-hidden one, as students think they have control by "checking out books," but the librarians control when and if students receive the books. This toxic system has been in place for decades, but the books' sudden disappearance has made matters worse. Students used to be able to peruse shelves and pick out books, but now they are left with no choice but to take what they came for—nothing more, nothing less.
"We still have some print copies on-site, and, of course, students can browse our collections online," Chanary mansplained. "Yes, we are moving our books to offsite storage, but that doesn't mean students can't access them."
This gaslighting claims that books are still easily accessible, but only at the librarians' will. Whiner Times conducted a walk-through in the library and could only locate 420 books, although admittedly, the staff lost count after reaching that super cool and epic number. Regardless, it is still far less than the amount of books Atkins claim to possess.
Even after being confronted, Atkins Library continues to push the narrative of "offsite storage" for books. It's no wonder that Turner's favorite book is "The Book Thief."