UNC made it to the 2022 Final Four for the first time since 1977. Who says UNC is not an athletic powerhouse?
The last time UNC went to the Final Four was in the 1976-1977 season. To progress to what remains the best season in the basketball program's history, UNC beat Syracuse 81-59 to advance to the Elite Eight, and then the 49ers took out Michigan to advance to the Final Four. Although UNC lost to Marquette in the national semifinals, UNC's final record that year was 28-5, a school record for wins in a season.
On April 2, 2022, in a historic game, UNC played Duke for the first time in years. An eager UNC student drove all the way to Chapel Hill to witness history.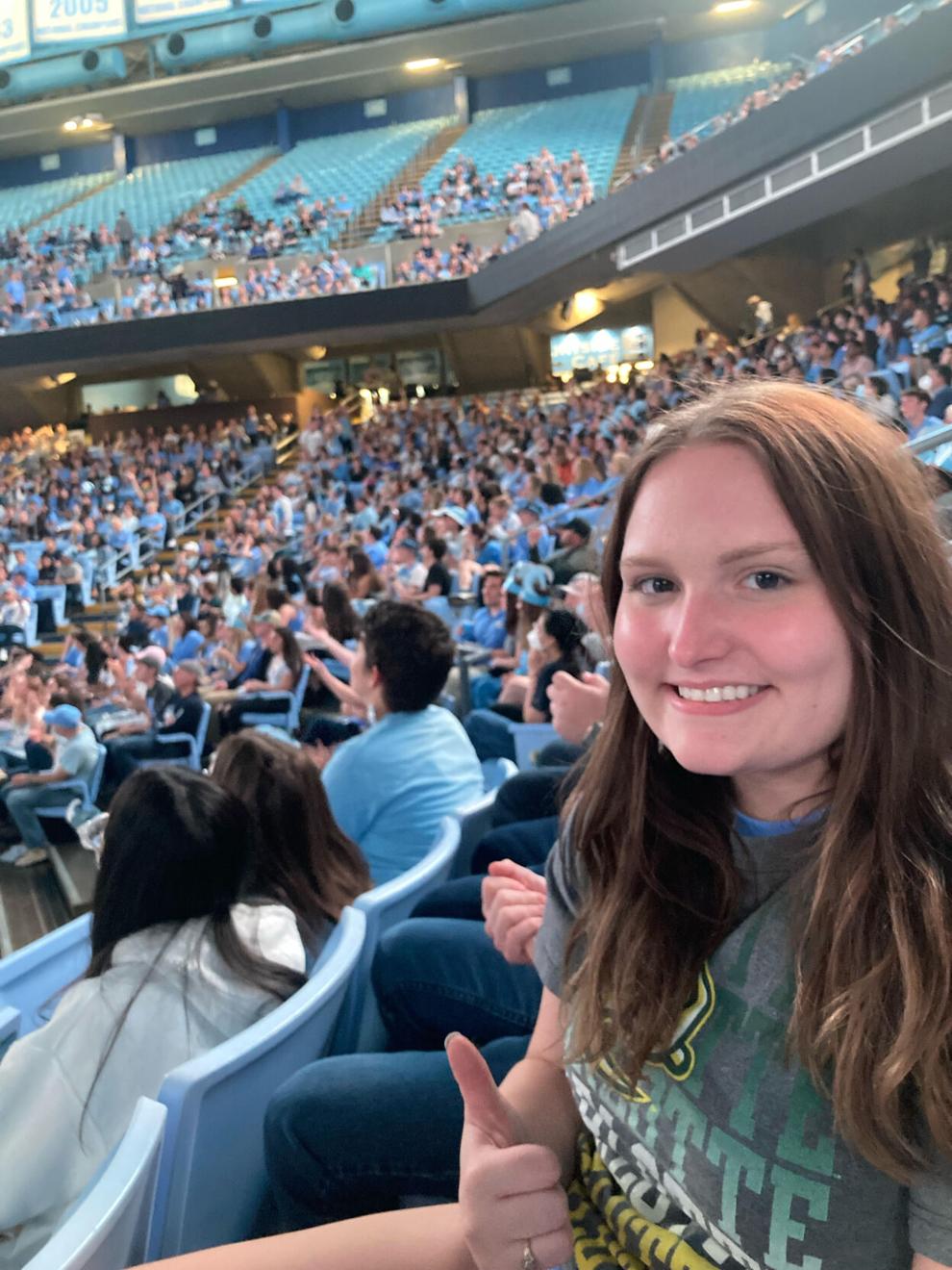 "I don't know why Chapel Hill hosted us, but I was so excited to see UNC in the Final Four. I had to be there," said Catelyn Collins. 
According to the Men's Basketball History, the last time UNC played Duke in 2009 Duke beat UNC 59 - 101. Collins was excited to see UNC progress to the championship. 
"Everyone was so excited, but no one was sporting UNC green. I only saw blue, and not Duke's color blue," said Collins. "Despite this, I knew everyone was excited to see UNC win such a historic game." 
After the game, most students ran to Franklin Street to celebrate. "I was a little sad we weren't back home in Charlotte because rushing Craver Road would have been a great tradition to start," she says. 
In 2017, when signs declaring Chapel Hill the Men's National Championship winners were placed on highways across North Carolina, many attendees of other colleges were upset.
"I remember when they placed those signs, and people were scared that we'd be confused for Chapel Hill. I get it; however, I see now that people truly see UNC for who we are," said Collins. 
Collins attends 49er basketball games very regularly. In fact, most know her as "UNC's biggest fan." As a fourth-year student, Collins said she could not miss a single game during this historic season.
UNC beat Duke in a close game, with a final score of 81-77, meaning that UNC will play Kansas in the NCAA Championship on April 4, 2022. 
"I don't know if I'll be able to travel to New Orleans, but I'm trying to. I can't miss such a historic game for the UNC 49ers," said Collins.