Among the chaotic resurgence of on-campus activities and classes, a new food option has quietly popped up in the corner of the Union that used to house Einstein Bros Bagels. That option is Shake Smart, a quick-service restaurant that provides a variety of healthy smoothies and berry bowls.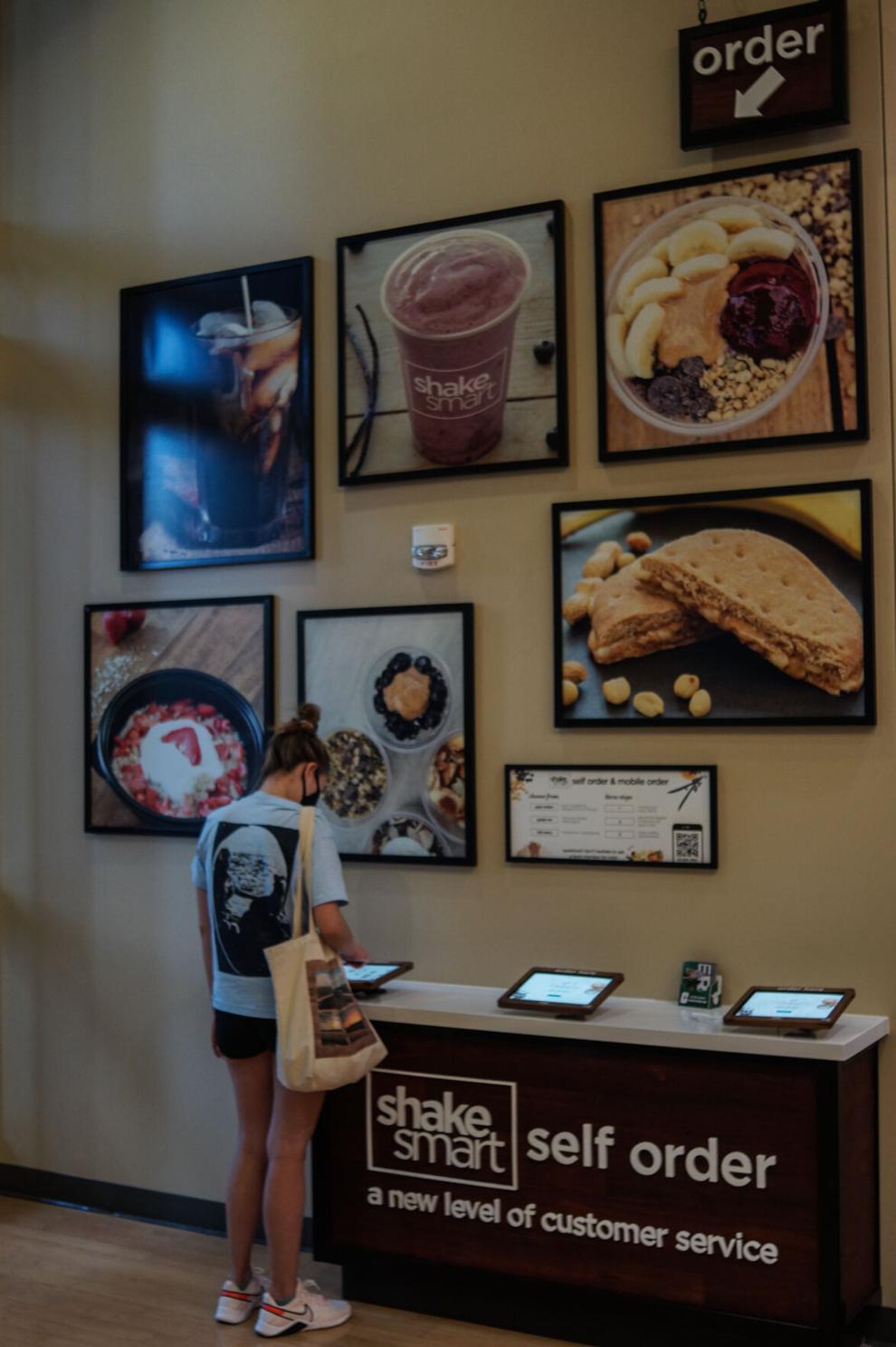 Shake Smart seemed to appear almost spontaneously at the beginning of this Fall 2021 school year, a mysterious occurrence for a campus that often has construction going on somewhere. Was this a new UNC Charlotte thing? Or a niche chain I hadn't heard of until now?
I was fortunate enough to interview Emma Olson, assistant director of retail dining services for Shake Smart and the Market on Craver, to get more details. She explained how Shake Smart came to our campus and what their business focus is.
Shake Smart was started by some college students in California who wanted more healthy, affordable and convenient on-campus food options. They built their idea with fresh ingredients and health as the core. Since its inception about ten years ago, the small chain has grown to more than 40 college campuses across the U.S.
Kevin, the founder, recently met with resident district manager Sarah Lynch at a food conference. They decided the brand would be a great fit for UNC Charlotte's campus. Within six months, Shake Smart had settled in on campus to become the first of its kind in North Carolina.
With a casual, sleek brand look and a variety of healthy options, Shake Smart is now set to become the new health hotspot on campus. They offer a variety of healthy smoothies and scooped bowls with customizable options and homemade nut butters. Some of their smoothies include p-b squared with chocolate (featuring organic peanut butter), green tea matcha with vanilla protein and strawberry fields (strawberry with vanilla protein).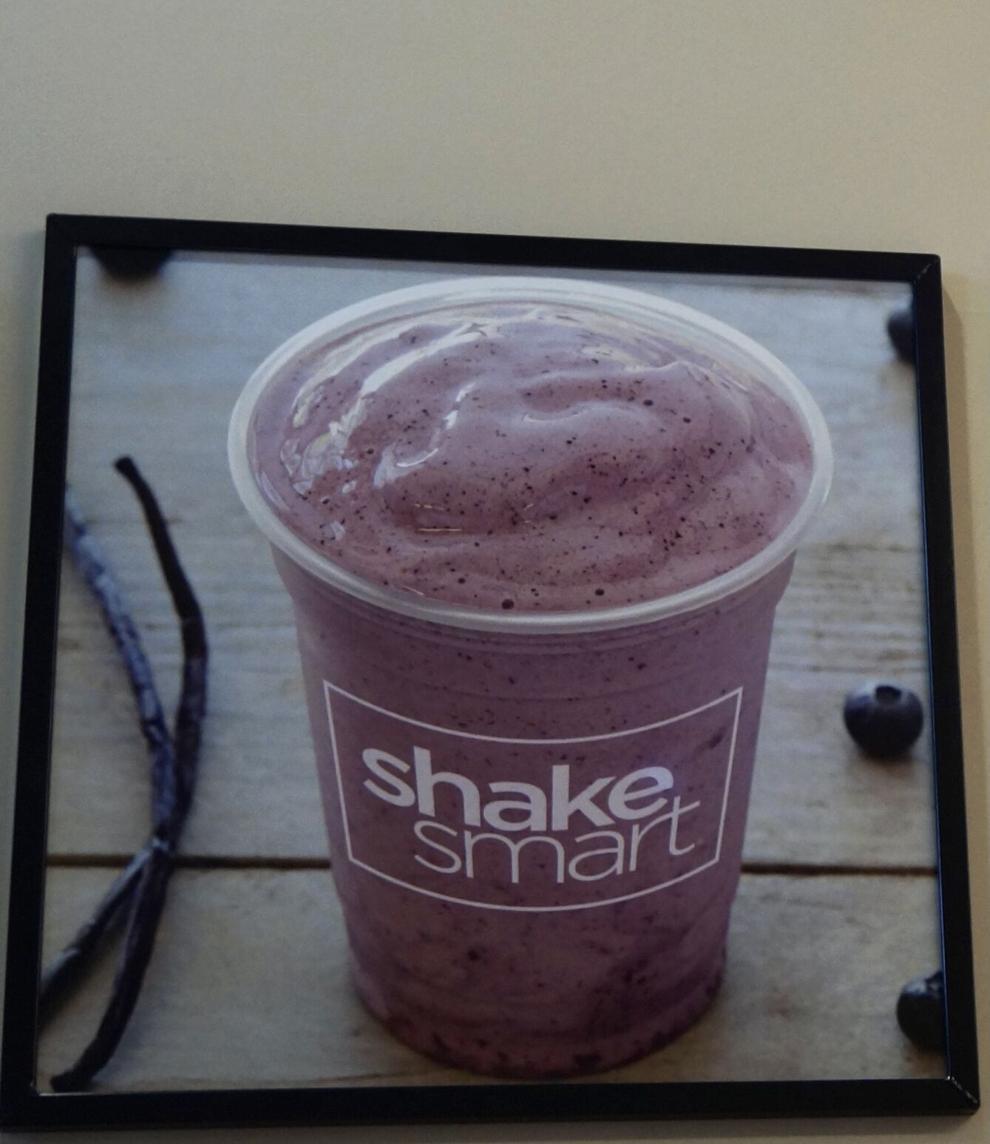 As a bonus, the menu is diet-friendly and most items can also be made gluten-free, vegan-free or lactose-free. It's also super customizable with fruit add-ons and milk substitutes.
If drinking meals isn't your thing, they also have other menu options such as wraps and oatmeal that provide nutritious options. The green eggs and turkey wrap, for example, boasts 47g of protein.
All of these drinks and foods make Shake Smart the perfect place to go after a workout, but you don't necessarily have to work out to eat there.
"Shake Smart is great because it can be a meal replacement," Olsen says. "It can be pre-workout, post-workout and even if you don't work out, it's still a great option."
The reception so far has been positive. Olsen says that Shake Smart is using a lot of its ingredients every day and sells upwards of 1,500 bowls per week. However, like any business operating during waves of the pandemic, Shake Smart is also facing its fair share of challenges.
Olsen cites supply chain bottlenecks and hiring as the main challenges in opening and conducting business. Since pandemic restrictions are loosened, the supply chain is struggling to keep up with the sudden influx of demand, and many retailers and food services face a nationwide labor shortage.
"Luckily, we have a lot of willing and eager students who want to work on campus," Olsen says, making hiring not too big of an issue.
Acquiring fresh ingredients, on the other hand, is its own challenge. Since Shake Smart uses some ingredients that no other food places on-campus use, they can't always expect help. As a result, some days, they just run out of ingredients, but Olsen says they have ultimately coped with the shortages well.
Shake Smart doesn't let these issues keep them from serving the student population. I've heard good things from general student talk and have seen people walk out of the union with shakes or bowls on a regular basis. I managed to intercept some students who were either eating casually or clearly winding down from a gym session to get their opinions.
Student Khabiyrul is an example of love at first sip, "I had no idea this place existed," he said when I talked to him a few weeks ago, "But one day I walked in, got a greens-to-go, and I've been coming back ever since." Now he likes to stop in after the gym as many other students do.
These healthy options seem to be more popular than their general vanilla or chocolate shakes. Some others that I talked to said the chocolate and vanilla were pretty good but didn't stand out from any other shake place.
That doesn't mean that they can't give you a healthy dessert, though. Another student I talked to said that he loved to get a banana split (strawberry, banana, and chocolate protein) after the gym because it was both healthy and delicious.
Unfortunately, since I have a lot of nut and fruit allergies, I can't personally say much about their food. But what I can say is that the twenty minutes I waited in line on their opening free shake day were totally worth it. I got a greens-to-go that was just the delicious and healthy boost I needed after the gym.
Looking forward, Olsen hopes to see opportunities for expanding brand awareness through on-campus catering. "Let's say you go to a yoga class, and there's shakes out there or little acai bowls, it's something to just spread the word."
To conclude, I asked for some last thoughts about Shake Smart and the work everyone has been doing:
"I just wanted to give some accolades to my team… Everyone is new, including me, and I think we've done such a great job learning the brand and making a very positive experience," she said. "I hope that if someone doesn't have a positive experience, they let us know. We're here to figure this all out together."