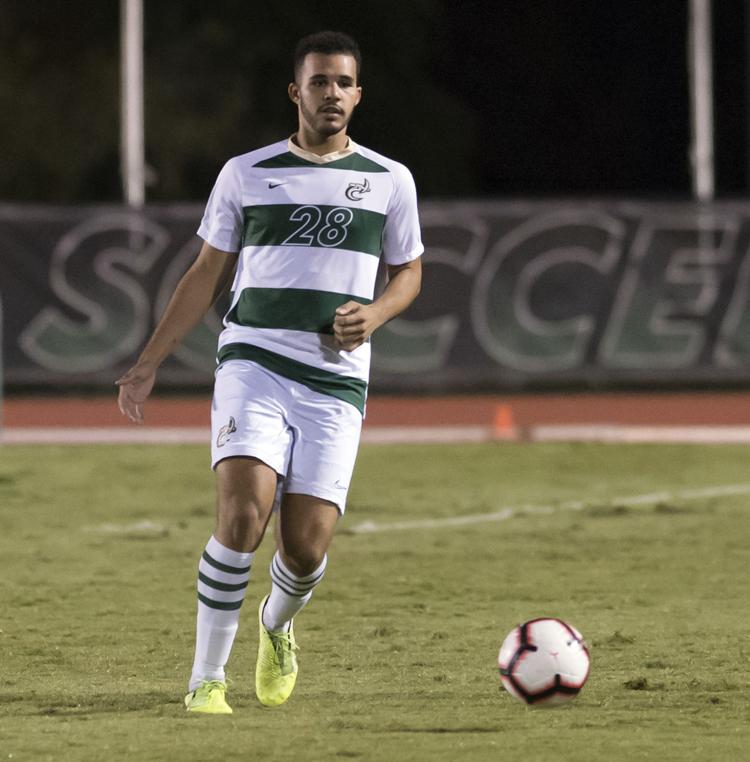 In this world, there are several different types of relationships, friendships and connections that one can form throughout a lifetime, but the bond between siblings can come to be unmatched. To have a sibling is one thing, but to have a sibling at the same college as you is another. TJ and Sean Suber are two local brothers who play for the Charlotte men's soccer team. 
Redshirt sophomore TJ who plays right midfield and freshman Sean who plays center defender both grew up here in Charlotte, N.C. Due to TJ's redshirt season last year, this is not only their first year playing on a team together but also playing collegiate soccer. Although they've always wanted to be teammates, Charlotte was the first team that gave them the opportunity to do so. 
TJ came to Charlotte after playing for the Charlotte Soccer Academy. He knew what he wanted going into college and Charlotte ultimately became his golden spot. 
"I was looking to be an engineering major. So, I was looking for schools that I could play soccer at and still be an engineering major that would fit me that was close to home. Charlotte was that fit," TJ said. 
While Sean was recruited from the Carolina Rapids club team, a huge reason for him choosing Charlotte as the next step in his journey was simply due to the fact that his brother was already here.
"A big decision was that my brother was already was going here. But I like the energy and I like the campus a lot. It also has a great business school here so that came into it as well," Sean said. 
While Head Coach Kevin Langan never had siblings play for him on the collegiate level, it was a beautiful gift to have these two be a part of his program. Right away, both TJ and Sean were stand-out, special players to him.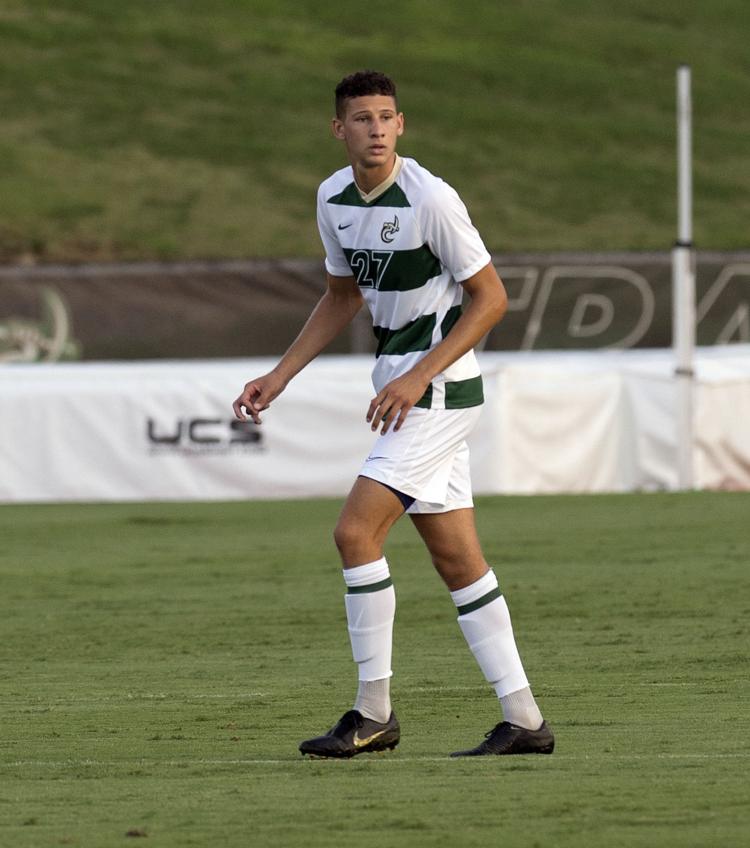 "TJ was a player that I was drawn to straight away. Just by his sheer work ethic and how much he wanted to learn and how engaged he was in training," Coach Langan said. "And straight away that's a type of player we love at Charlotte. Just a wonderful character and personality to improve, work hard, to be very humble and ask the little questions."
As being here is also being home for them, it automatically creates a special bond for the two brothers. So, to be playing at home creates a type of connectiveness that not too many people can find naturally. 
Being able to play at home brings a sense of familiarity and comfortability. Having support from the community along with a brother standing beside you through it all can make an already special experience an even better one. And for TJ and Sean, playing alongside each other does just that. 
"It's been cool to play with him you know. I've grown up with him so I know what he does, I've seen him play a lot, so I know what he does on the field and everything and it's just cool to have a familiar face all around," said Sean. 
TJ thinks, "It's nice to have someone that we're familiar with. We know what each other wants, so we can push each other more. We're more competitive with each other so if one person does something better than the other, we want to keep pushing. It makes us each better."
Coach Langan also took notice of their brotherly competitiveness.
"Some of the questions for Sean, TJ and their family during recruiting were, what if Sean came in and played more minutes than TJ, TJ plays more than Sean and how is that going to affect the family dynamic? Because it wouldn't be much of an impact on us really, and every single one of them was like, 'It's fine, it's up to them to go and earn their spot, to fight for minutes' and it's been exactly that. They're both fantastic young men," Coach Langan said. 
In the midst of their competitiveness, they are fully aware of their strengths and weaknesses as players. According to TJ, he is more of a runner; fitness and going forward are both strong suits of his. Sean believes he reads the game a little better.
"I sit off deeper so like I read everything in front of me and I think I'm more technical than him just a little bit. And I have more of a defending mindset, so I sit back and watch everything happen," said Sean. 
Coach Langan would even agree with the two of them. He stated that TJ is the fittest player in the program and one of the most hard-working and that Sean has a wonderful presence and is an emerging leader. But at the end of the day, they are just two brothers amongst an even greater brotherhood.
"You try to create that brotherhood all around where everyone is kind of looking out for each other. The person you argue with the most and fight with the most, compete with the most and probably love the most, is your brother," Coach Langan said. "When you talk about brotherhood, it's not where everyone sits in a circle and sings kumbaya; it means get ready to fight each other, compete with each other, but you get ready to take care of each other as well."
TJ and Sean believe in their brotherhood and feel blessed to be a part of it while sharing the experience as blood brothers.